Here are some more journal pages.
This is a simple one just cause I didn't want to draw after the last few. It's using pan pastels and says "spread your wings."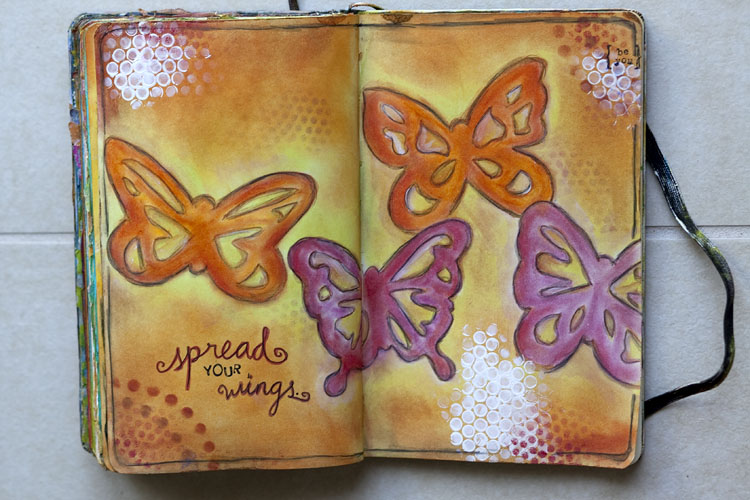 And back to drawing. Watercolor pencils, rubons, stamps. Says "Never fear. Everyone wants more friends. Reach out."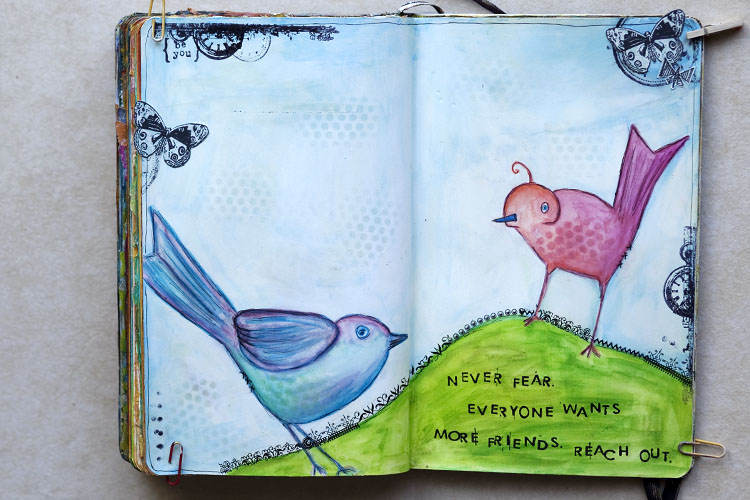 I decided to go pretty simple for this one. Just a floating balloon. Used watercolor pencils. Says "do not let your dreams float away."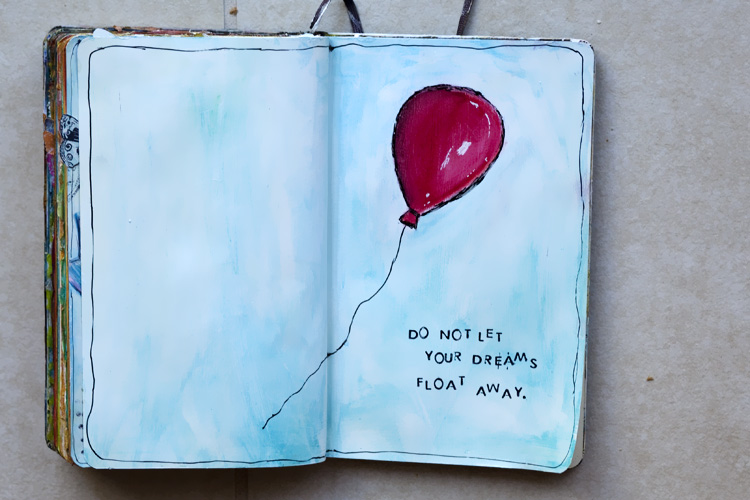 And for the last page, I visualized a door but it didn't quite turn out the way I'd hoped. It's watercolor pencils as well. says "You get to choose the doors you open and close."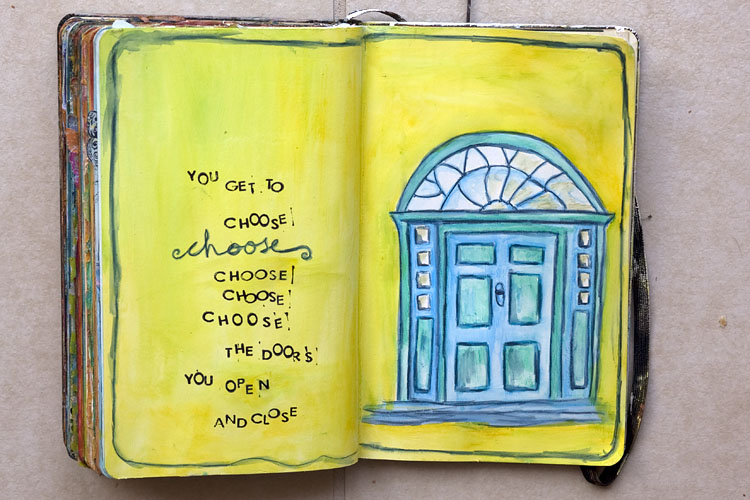 And with that my little journal is finished. I will post a video and all the pages together next week. Thank you for letting me share.
---
I am creating art journaling pages daily for June (and maybe longer). You can read more about it and the book I am using here.