This layout was my second May blog post for Pink Paislee.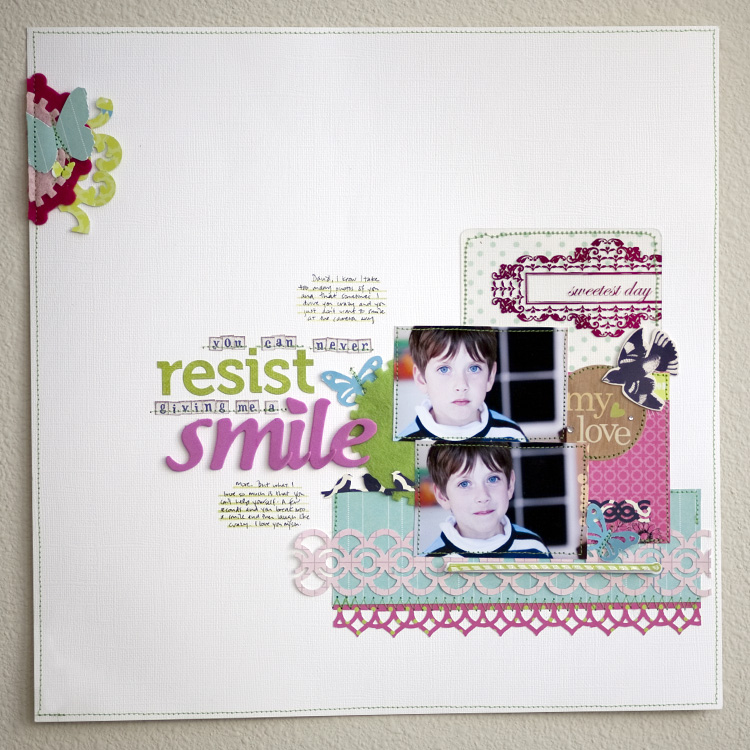 The theme was to tell a story. Which, for me, just means make a scrapbook page since I always tell a story 🙂
The journaling Reads:
David, I know I take too many photos of you and that sometimes I drive you crazy and you just don't want to smile at the camera any more. But what I love so much is that you can't help yourself. A few seconds and you break into a smile and then laugh like crazy. I love you my son.
Details: