Here's this week's gratitudes and celebrations (sorry for the delay, i thought i'd published this):
Before :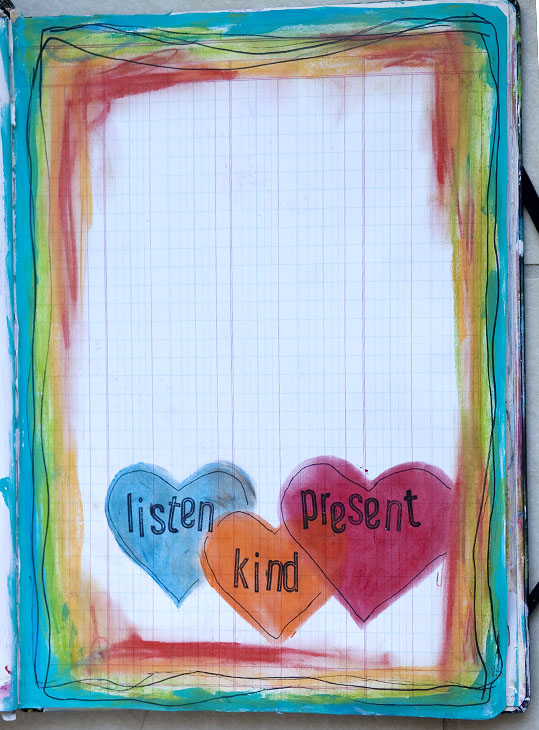 it says: kind, present, listen.
and here's what the page looks like with all the gratitudes and celebrations: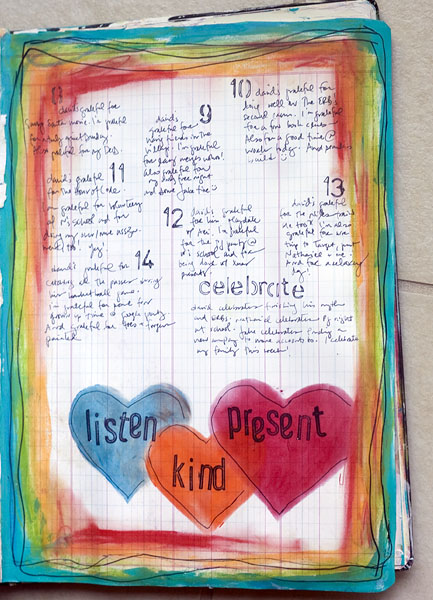 Just another excuse to create art and remember the present that is my life.
This is the last page of my book, so last of these. I will have to figure out what to do for 2014 for gratitudes. I've loved this project.
---
Gratitude Journal is a weekly project for 2013. You can see a detailed post on my goal other details here.Gratitude Journal – Week 39