Listen with Intent was all about setting intentions regularly. Remembering how I want to feel, thinking about what I want to be intentional about in the coming week.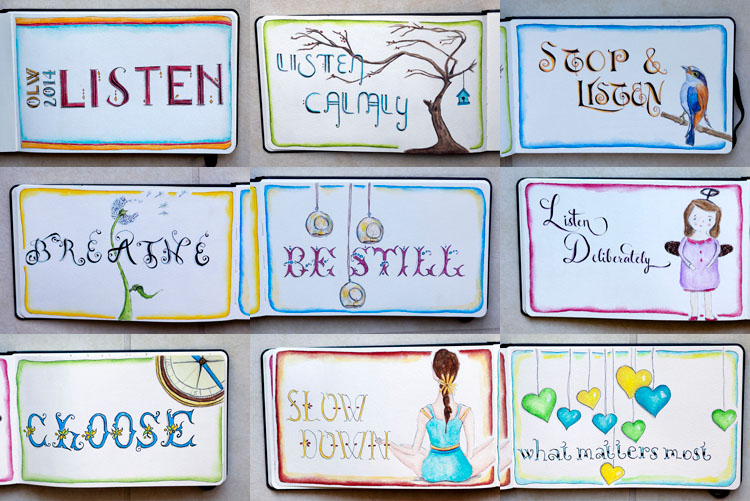 I wanted to combine this reflective exercise with the goal to improve my lettering so each week I picked a different style to hand letter and I had intended to sketch each week, too, but about halfway through I realized that coming up with a matching idea on what to sketch got more and more difficult and it was impeding on my ability to get the project completed each week.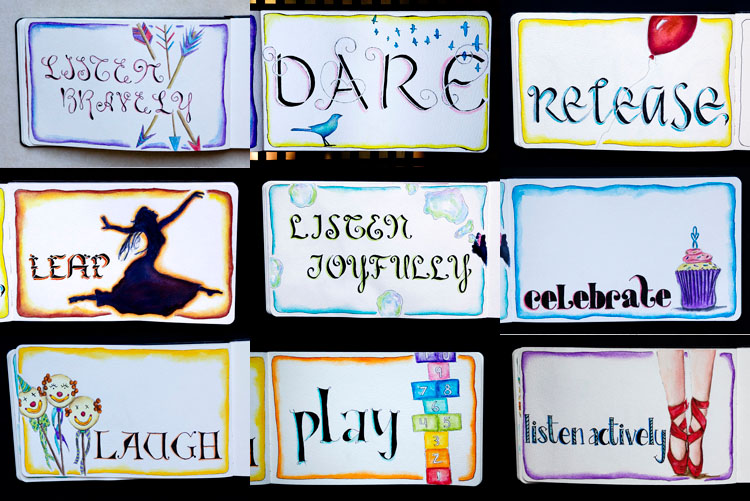 So I let it go. I decided to just focus on the lettering.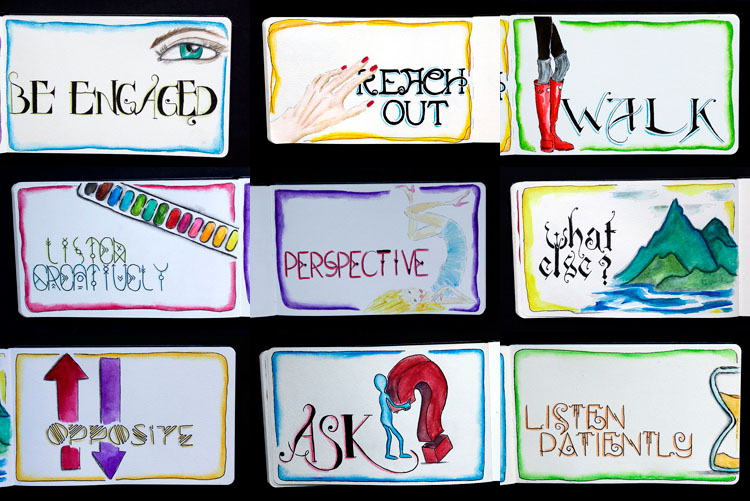 And I felt so very liberated. Looking back, I like each of these pages in their own way. I like the intentions. I like seeing them now. But…. I don't think the project worked so well intention-setting-wise. I didn't connect with the intentions the way I did when I did my first OLW or when I was doing the Life Organizer Book.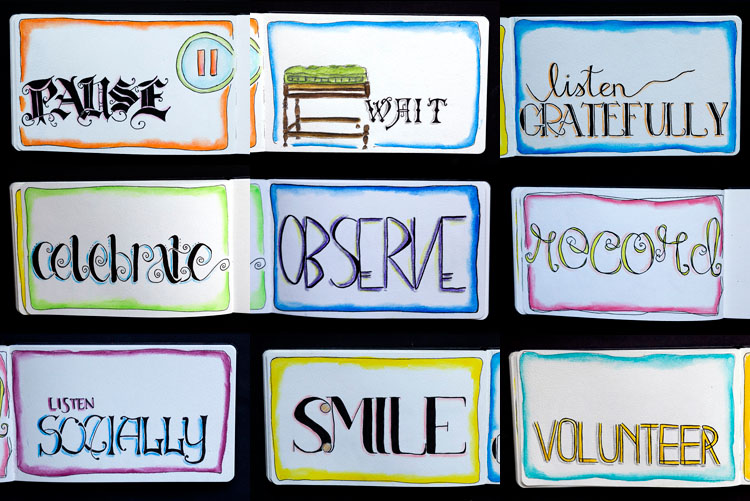 So, for next year I'd like to come up with a way to reconnect with my weekly intentions. I'd like to set them at the beginning of the week and I'd like to be aware of them all week long.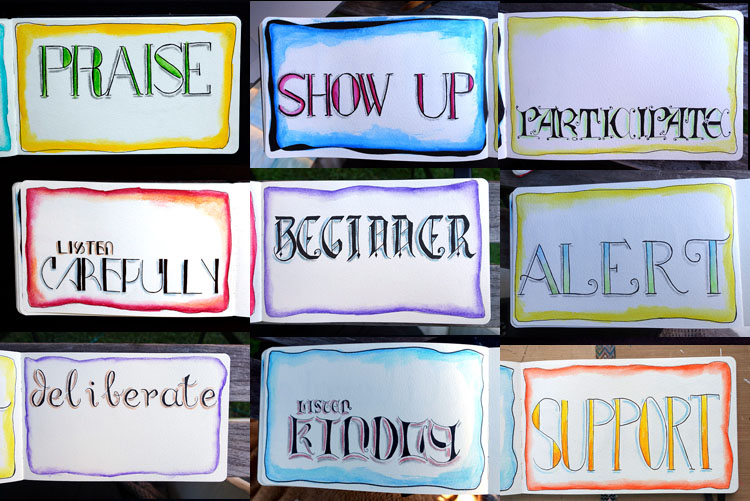 Maybe this means going back to doing Life Organizer book again. I've neglected that all year in 2014 and maybe this is a signal to go back.
Having said that, I feel like on the lettering front, this project was a big success.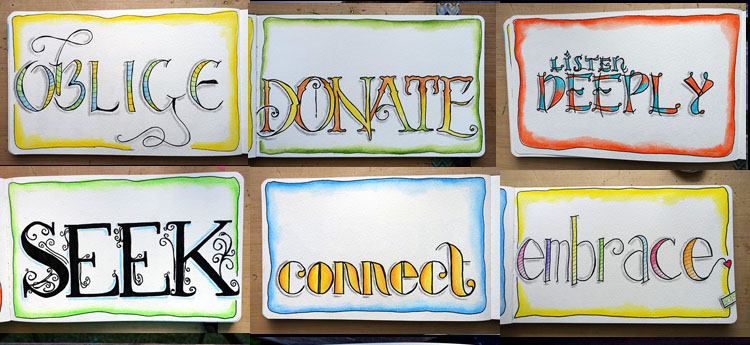 I've tried a lot of lettering styles and I've enjoyed every one of them.
All in all, I am glad I did this project. I feel much more comfortable with using lettering and I love looking at the pages.