And here we are. All the cards I made. Here's another quick look at them all: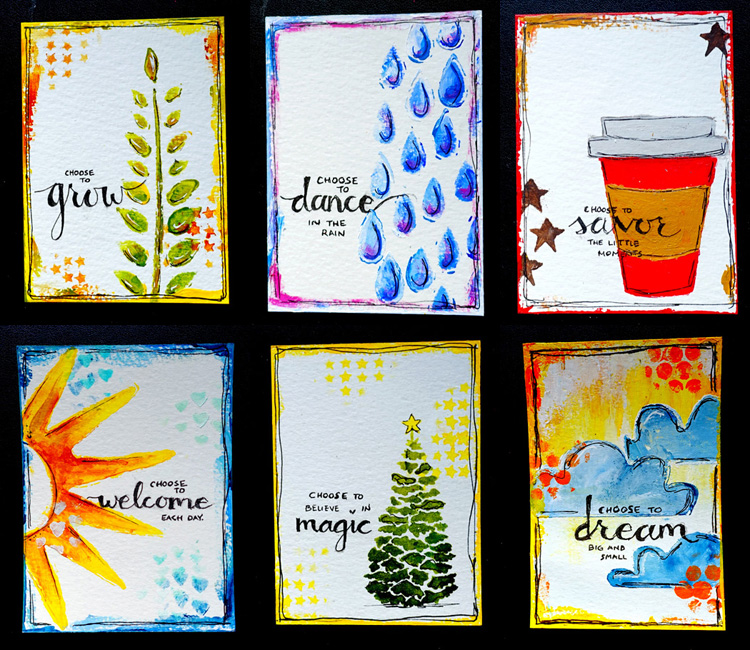 and the second set: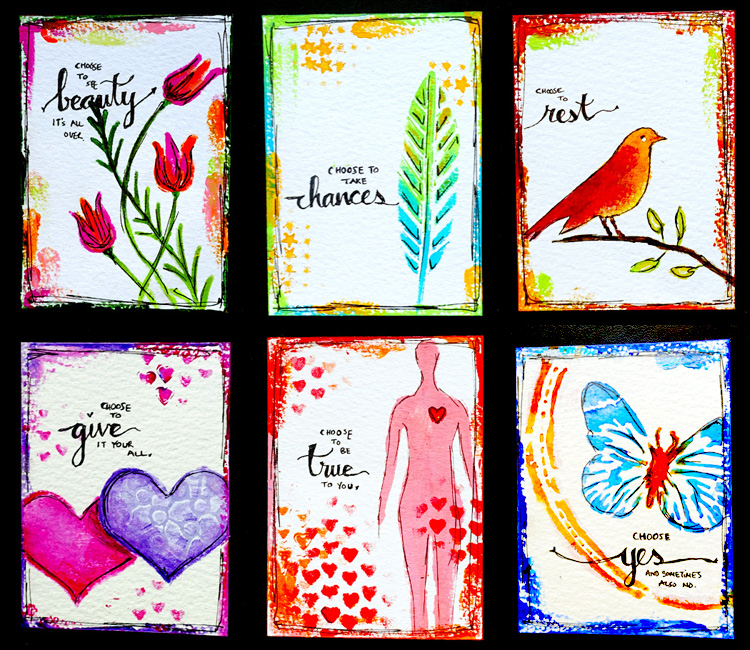 and the third set: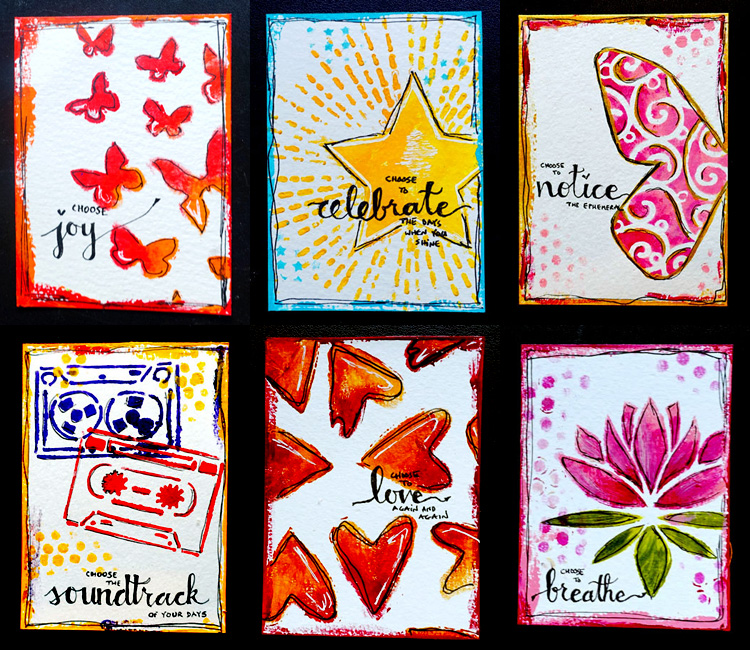 and final set: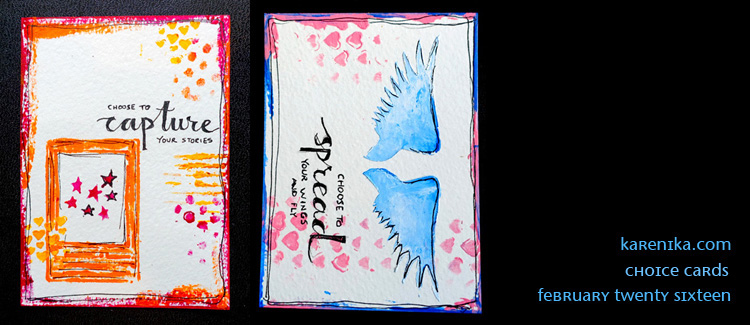 I loved doing these cards. Here's to remembering all the choices I have every single day and here's to hoping March is another month of doing a little bit of art each day.
---
Choice Cards in a Monthly Project for January 2016. You can read more about my projects for 2016 here.