I am a CPCC and ICF ACC certified Coach. I have received my training and certification from The Coaches Institute.
My goal is for you to savor and live every last drop of your very precious life. You can find out a little more here.
You can reach me at coach@karenika.com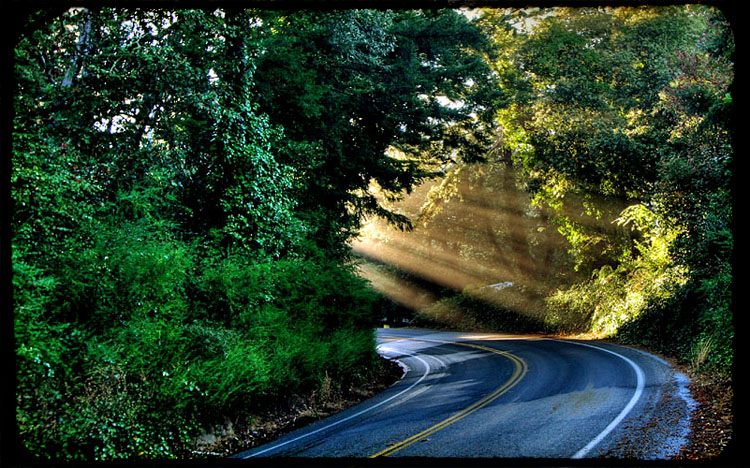 I offer biweekly and monthly sessions.
I also offer one-off sessions to find out your values and help you figure out what they are, how aligned your life is with your values and how you can live the life you want for yourself.
Here are some testimonials:
Karen has helped me sort through a crossroads in my life, helping me uncover what my values are and supporting me in using those values to navigate decisions and directions.

Karen is flexible: from finding time and ways to talk and process with me on an ongoing basis, to planning with me how we'll use our time in coaching sessions, Karen responds quickly and positively, adapting to whatever curve balls my life and I are throwing at her and using my needs and her expertise to address the dilemmas I bring to the table. Karen is also dedicated, and how much she cares comes through in the way she follows up with me between sessions, her generosity with her time and her support–any time I email her to run something by her, she responds thoroughly and thoughtfully– as well as her overall warmth.

Finally, I've benefited so much from Karen's rigor. She is logical and insightful, offering unconditional support but, as part of that, challenging me to deal with moments of difficulty not by gritting my teeth and getting through them but by taking them on as the bravest and truest-to-my-values version of myself. I so appreciate being challenged in this way because it makes future moments feel less daunting. -KM
I've followed Karen's creative work and blog for a few years now and when the opportunity to work with her in this capacity came available, I jumped at it! Through my sessions with Karen over the last several months I know that I've grown–as a mother, as a wife and as a person. After each session I feel empowered to tackle new challenges and goals in my life and it helps to know I have someone in my corner cheering me on. Thank you Karen for helping me on my way to rediscovering myself and more importantly being happy with what I find! – AK
Working with Karen has helped me make better choices, move forward with caution but also with hope, and enjoy my life along the way. Our sessions have uniformly been insightful and helpful. Karen in her gentle and careful voice always finds a way to get to the bottom of the matter even when I am not aware there are other levels to what we have been talking about. I was overwhelmed and frustrated with a lot of aspects of my life before starting working with Karen. Today my life can still get hectic at times, but through the calming, supportive and centering effect of several sessions with Karen, I am now able to sit back and reconsider what my values and priorities are and then renegotiate with myself and others around me to ensure things improve. Karen is that friend who is on your side. She will help you become who you are meant to be. It is a process and takes time, but within a few sessions you already notice your strengths and priorities and you have already begun the path to a better you. Sounds too New Age'y? Not so. Karen is a no-nonsense person and will tell you like she sees it if she thinks you need it. Like a good friend she will point out what you are not seeing, help you discover what your assumptions and generalizations have hidden from you for years, and then allow you to come up with feasible and healthful solutions and resolutions that work for your life. Thanks Karen! – GK
What would it be like to have someone excited about your life? Someone who Is your personal cheerleader? Someone who believes your dreams can come true?

Karen has done that for me and it has changed my life – and that is the highest compliment I can truly give anyone – MG