Here we are. The last card for the year. I can't believe I've come this far. Even though I'm still holding on to the last ten pounds I've wanted to lose, I've come a long, long way this year.
More than anything else I'm amazed at the amount of exercise I've put into 2011. This is more exercise than I've done in my whole life up to now. Literally. I've walked/run almost 1,000 miles this year. This is an amazing record for me. I remember in 2010, when I setup my nike account, my password was something like "nonsense" because I thought it was crazy that I even thought I could do this.
And here we are. I know there is still one more day but at this point, I have enough faith in myself to tell you that I've exercised every single day in this calendar year.
Every. Single. Day.
I am beyond amazed. Proud. And I know this is just the beginning. I know the path forward is even harder. But now I am more determined than ever.
and here's this week's card: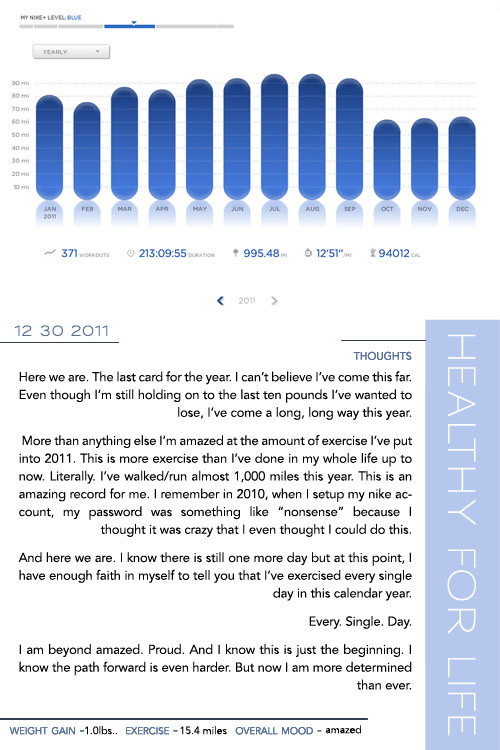 ---
Healthy for Life is a weekly project for 2011. You can read more about it here.