Here is the first spread I have for the year. Some journaling and a lot of photos. I still want to move this all around and play more. I want some spot for weekly gratitudes and celebrations. I want to have some backup for weeks with fewer photos, etc.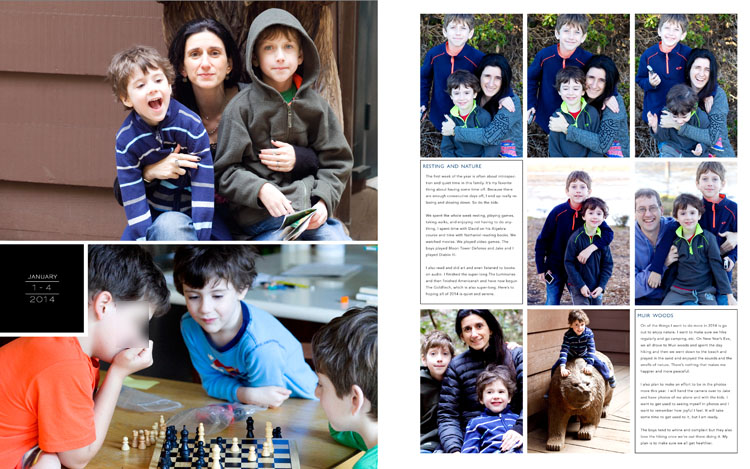 Little by little, I'll figure it out.
---
Savor Project is a project for 2014. You can read more about it here.