And here we are. I hadn't decided if this book would go to Christmas Day or The 31st. But it turned out the decision was made for me since my book ran out of pages right on Christmas Day. I like the idea of going only until the 25th because it gives me that one week to rest before the new year starts.
So here's Day 24. The front is our photobooth photos from Tintin and the movie tickets.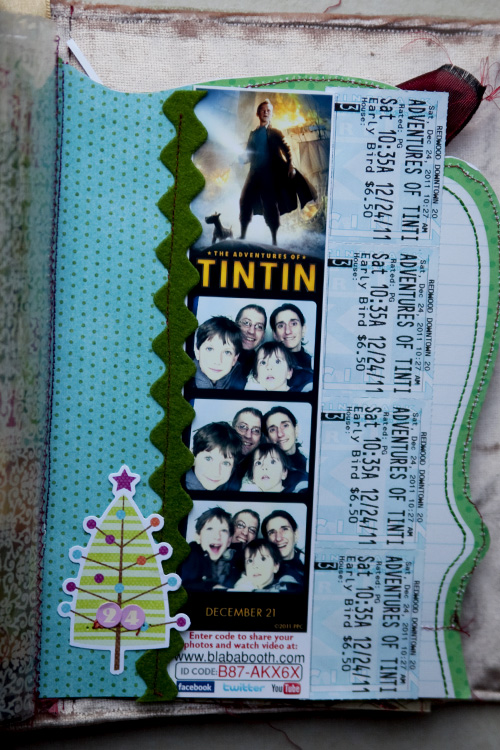 and the back was a photo so I just added a few photos of the kids opening their Christmas Eve presents and called it a day: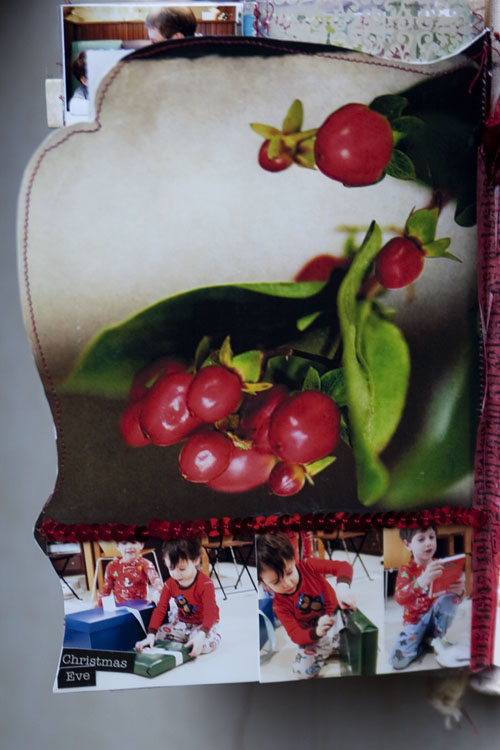 The next day was our Christmas Morning Breakfast as it's become tradition for me to put this in the journal: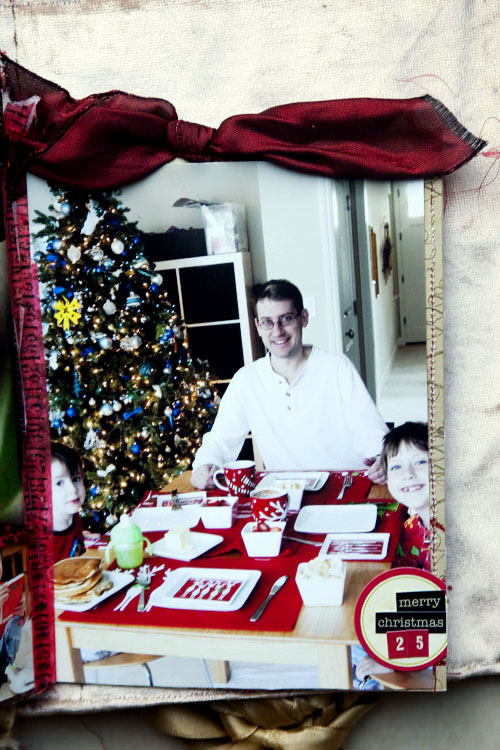 and the back was the very last page in my book so I put a few of my favorite shots from Christmas Day and made sure to end the book with my word to remember.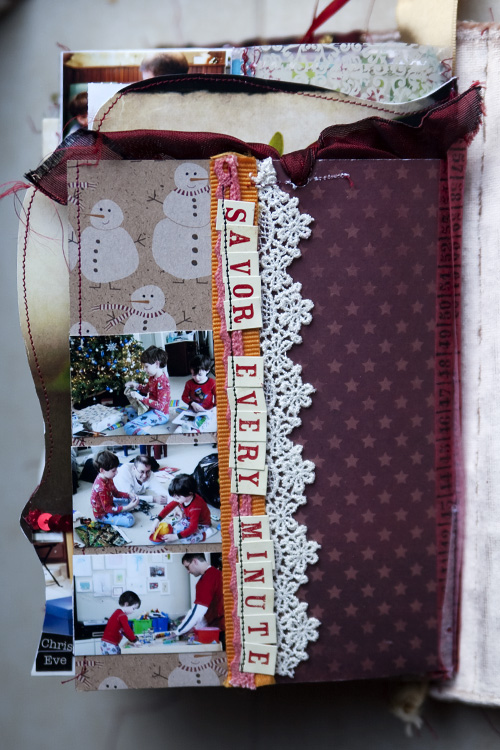 and that's the end of this book. Here's what it looks like all full: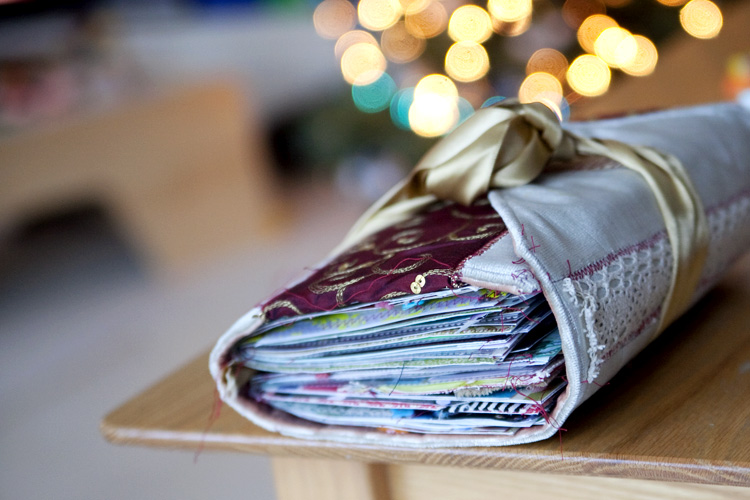 Here's the front: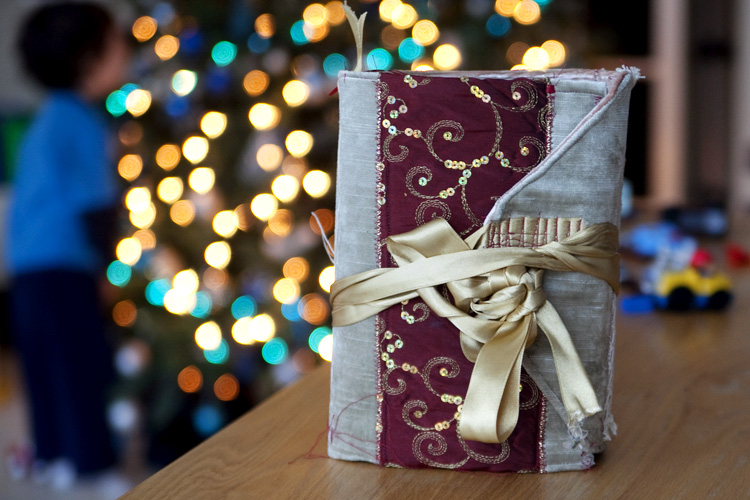 and the back: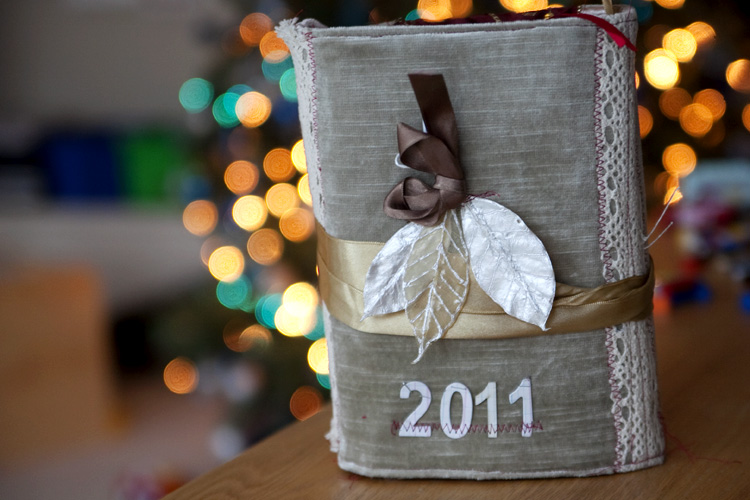 and there we go. Another year, another December Daily.
Here we come 2012!