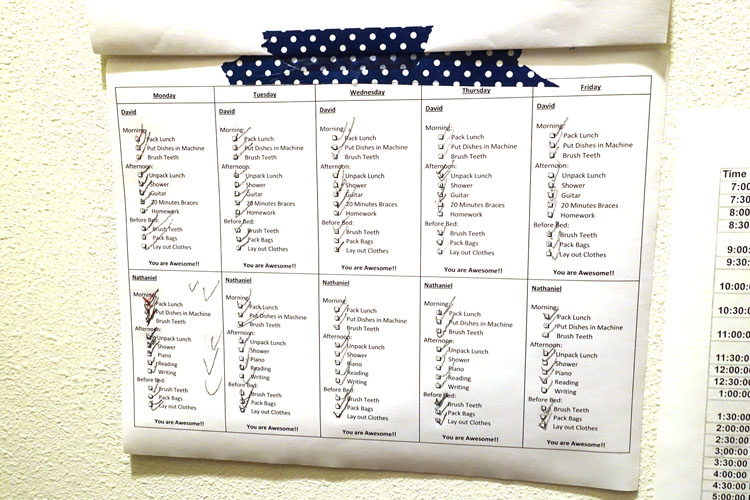 A few weeks ago I wrote about how I was trying to get my kids to be self sustaining on remembering their todo lists so I don't have to nag them all day long and they still go ahead and do their personal work. I kept dreaming about ways to make this happen and then finally came up with this super-simple solution. I typed it all up in a google doc because it means I can make small changes each week and print it out. I then adhered this into the pantry where the kids put their backpacks so they would see it when they got ready for school in the morning and when they came home in the afternoon.
It worked for the first week. The second week it's been so-so and we'll see how it does this week. Nathaniel is considerably better at checking them off (though I am not sure if he's actually doing the items since he's pretty clever about checking things off.)
---
Stories from 2016 is a year-long project for 2016. You can read more about my projects for 2016 here.