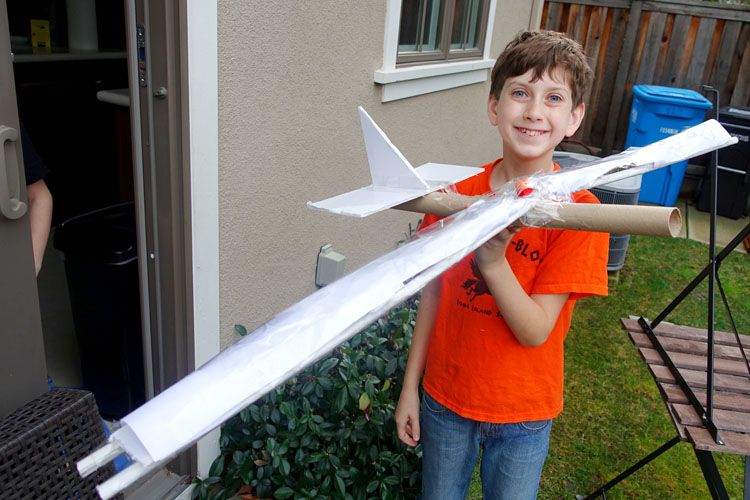 Last year was the first year David (and two friends) decided to do the Tech Challenge. They signed up really late and worked very hard for three months putting their building together. At several points last year, it seemed like David wasn't sure about doing this. He did persevere and their team ended up building the building and it withstood all the earthquakes. It was a major triumph for their team.
But since he was spent, I wasn't sure he'd want to take it on again this year. Especially with middle schools looming in our pile of work.
But as soon as the museum announced this year's theme, David emailed his friends and started talking about it. After some iterations, they are now a team of six and they are well under way. They have been meeting weekly and working hard on building the gliders, the set, coming up with ways to steer the plane, and putting together a story.
It's been really inspiring to watch David as he goes through this. I know there's still a long way to go and there might be some tough and stressful times ahead but I love watching how excited he gets. How much he's learning through this process.
I am so very proud of him.
---
Stories from 2016 is a year-long project for 2016. You can read more about my projects for 2016 here.