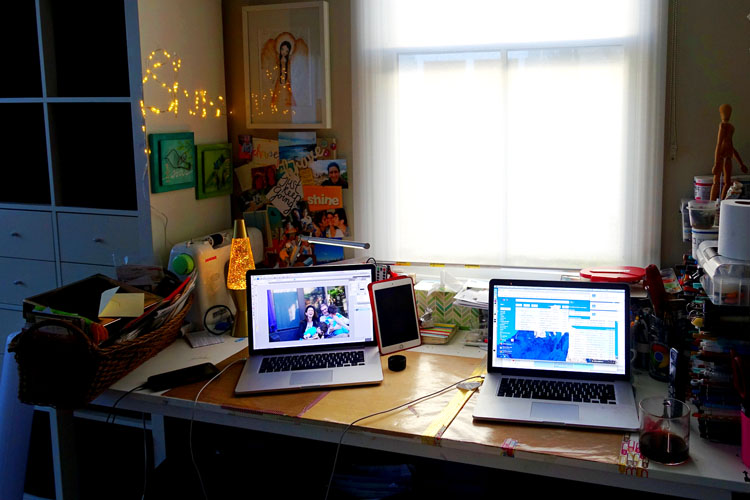 Weekly Intention: Wow, week 49. This year is racing to the end. Last week was crazy busy and gave me less than zero personal time. Including the weekend, which means I didn't do much of what I wanted to do last week (except for work.) So here's what's on my mind for this week:

I did buy some Christmas presents but I'd like to be done with that 100% this week.
I booked us a vacation for a short trip in December I'd like to do a bit of research so we can have a plan for when we're there.
I'd like to spend some time on my 2017 plans, it feels like I might never get this done.
I'd also like some downtime this week. Some time to sleep, some time to rest, some time to slow down.
Also, we need to buy clothes for our trip to Canada since it will apparently be -20Celcius and living in California, none of us have clothes or shoes for such weather.
Choices I want to make:

One: I will choose to work enough that I don't worry about work this week. Do what needs to be done.
Two:  I will choose to do my December Daily.
Three: I will choose to spend some quiet time with myself. Do journaling. Something to ground myself.

I am looking forward to: enjoying the moments of this week.
This week's challenges: not that i want to jinx it but nothing looks too terrifying this week. a trip to work, one trip to N's school, two trips to D's school, book club. Which sounds like a lot but it's a quieter week for me, may it stay so. the biggest challenge will be to finish xmas shopping and to get our clothes+shoes for Canada especially since I hate shopping.
Top Goals:

Work: stay on top of email + newsletters + asap do lists. let's make this happen!
Personal:  i almost don't even want to write make the 2017 plan. maybe just journaling this time?
Family: presents+shopping+slow down and be nice!

I will focus on my core desires (kind, strong, true, generous, brave) by: 

I will be kind to Nathaniel this week. I would like to give him a bit extra attention. And help David with math.
I will be strong and get xmas done, wrap all the presents, and buy the warm clothes we need.
I will be generous with our trip, i will relax.
I will be true to myself about my limits. some things will get done, many things won't. that's just life.
I will be brave with the shopping. i so hate shopping.

This week, I want to remember: that adventures are good. they are worthwhile. even the ones that don't work as expected.
Here's to a wonderful week.  Happy December!