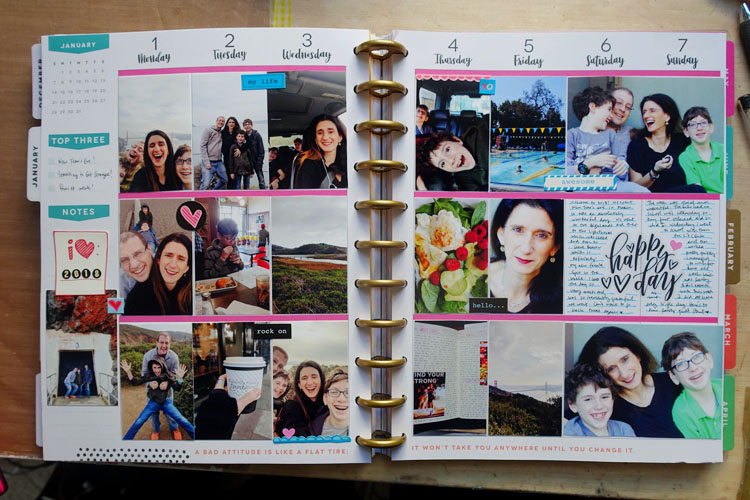 Here's this week's page. It will take me a few weeks to get into the rythym of the new year to I expect a few layouts with not a lot of text, I'm also not fully in the groove of taking photos yet. But it will come. It will all come.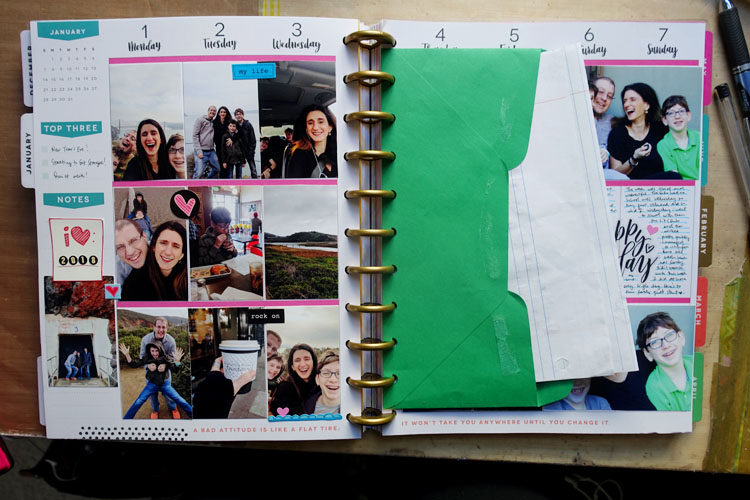 i also have Nathaniel's school letter this week and i love keeping these. Sometimes I put just the paper but this time I put the envelope with the letter.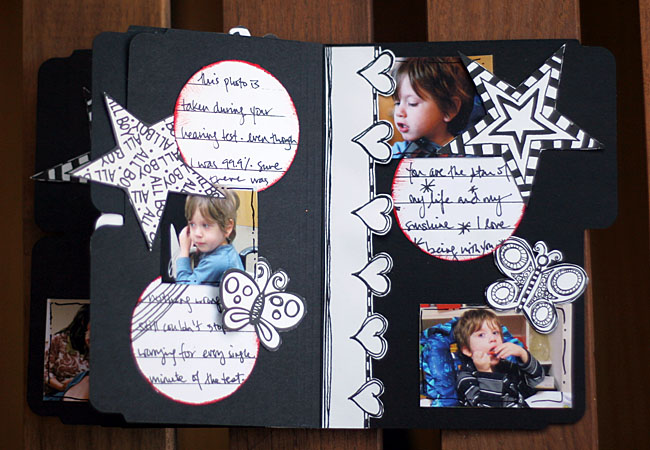 And there you go. Week 1 of 2018.
---
Moments from this Week 2018 is a year-long project for 2018. You can read more about my projects for 2018 here.