Now that CHA is passed, I wanted to share some of my The Girls' Paperie work I made for the show.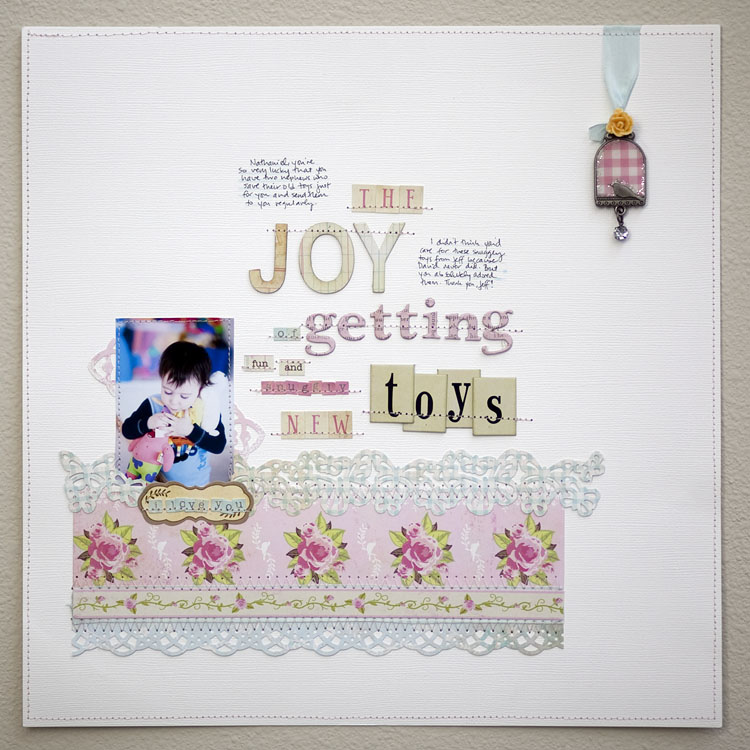 Journaling Reads:
Nathaniel, you're so very lucky that you have two nephews who save their old toys just for you and send them to you regularly. I didn't think you'd care for those snuggly toys from Jeff because David never did. But you absolutely adored them. Thank you, Jeff!
All products are from The Girls' Paperie Vintage Whimsy or Mix and Match lines.
Details: