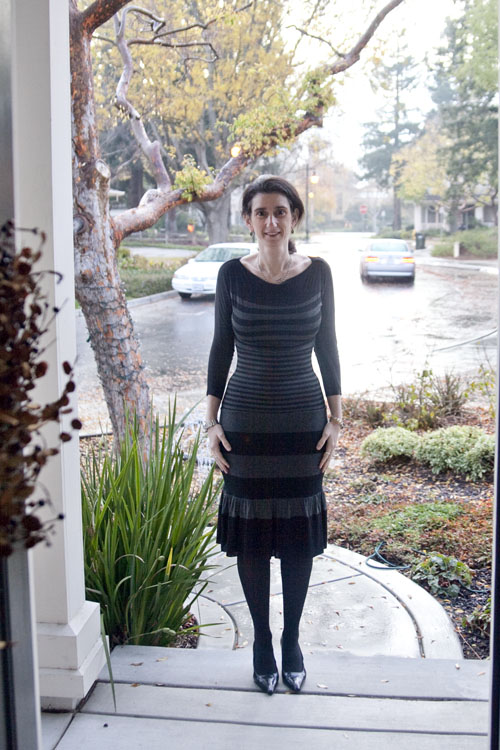 As a follow up to my promise to a kind comment last week, I have photos of me wearing the dress I bought. Not the best light and angle but there you have it.
Still getting up at the crack of dawn and exercising and still not enjoying it but mostly doing it because I have come to believe in its power. Not just in the weight-loss but also how much stronger and more resilient it's made me. I am not looking forward to the slight increase in January but I know I can do it and just knowing that is making me proud. I still haven't been diligent about getting a trainer or coming up with a plan for more specific exercise but at least in the meantime, I'm running. I feel a bit too tired and busy during this season to take care of the rest. It's still at the top of my list, though.
The food is still going so-so. I've been busy and focused which often makes me eat less and also less healthily. So I have to schedule some time to sit and make a plan for the next month so I can get back on schedule as the kids go back to school and the holidays wind down. Let's see how it goes.
and here's this week's card: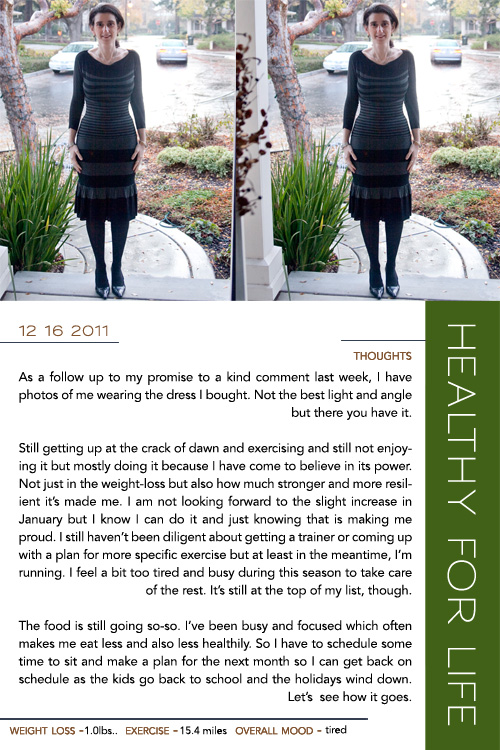 ---
Healthy for Life is a weekly project for 2011. You can read more about it here.