I am taking two year-long classes at Big Picture Classes this year. I am pretty sure you must have heard of both. Even though these are not amazing, I still thought it would be fun to post my progress each month. If for no other reason than to record things.
One is One Little Word with Ali Edwards. I took this class last year, too. But even though I watched all the videos and kept up with the class, I didn't do any of the work (well I did the first month only.) As it worked out, I got the Pink Paislee binder she used last year so I decided I would do the assignments as well this year. (Of course, she's changed format since then but I am still doing them in my Pink Paislee binder anyway.)
Here are my OLW pages so far:
the opening page: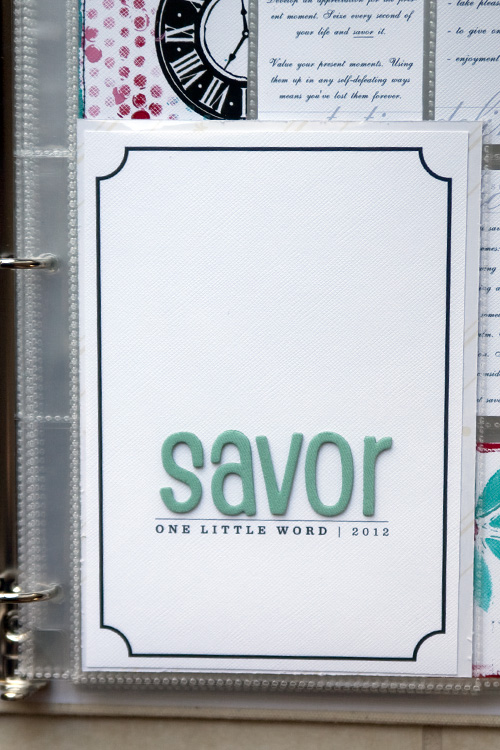 and a photo of me on the back. this was the only photo I had that had just me so I decided to go with it: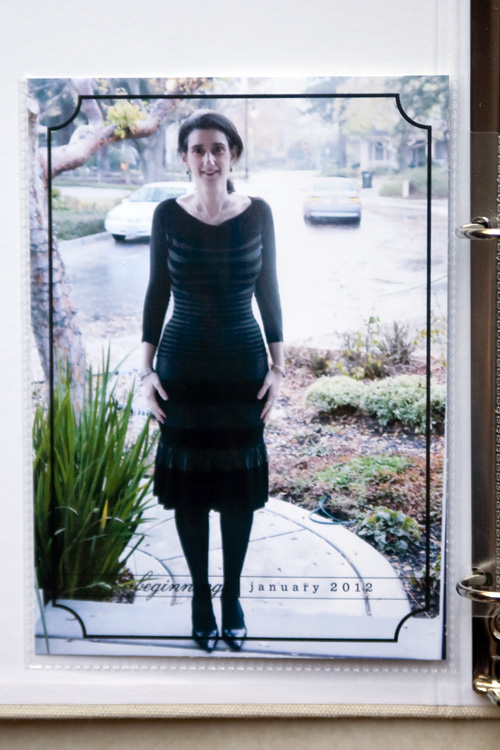 and here's the assignment for january: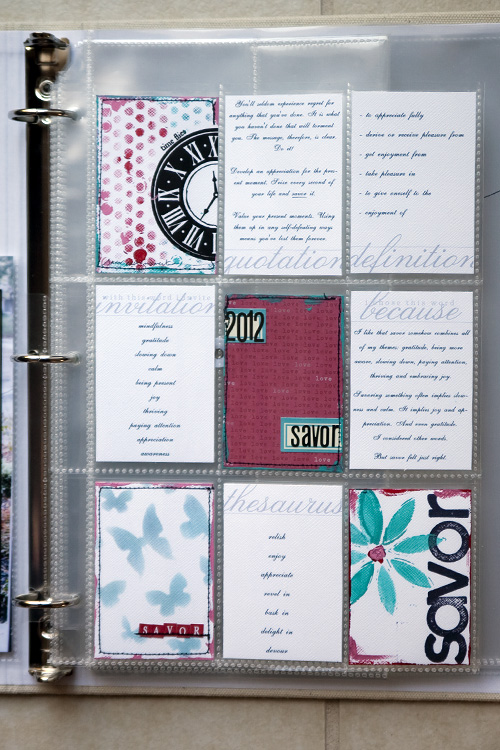 and there we go. If you're not taking this class but do pick a word for the year, I highly recommend the class. It's a wonderful way to keep your word close to your soul and mind all year long.
The second class I am taking is Cathy's Move More Eat Well. For me, this class is to do the most important part of the health work I started last year: maintaining. It's hard to lose weight and eat well, true, but it's much much harder to maintain it for the rest of your life. And I hope to never have to gain my weight back or lose the exercise routine or start eating badly again. But I know it can all happen if I don't pay attention. So the class is here to make sure I continue to pay attention.
Here are my assignments so far.
Opening page: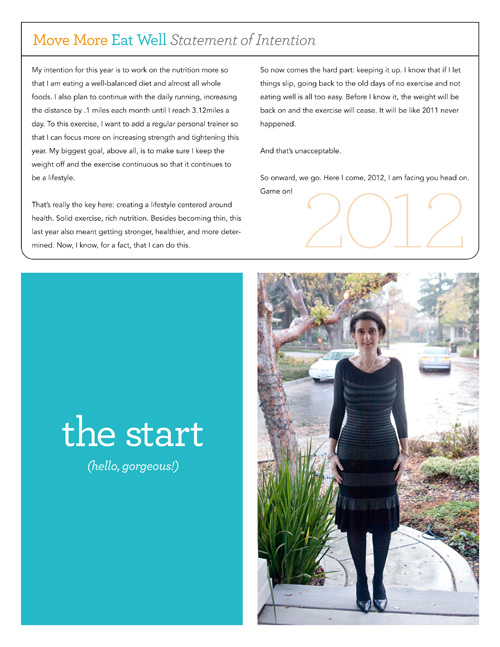 back of opening page. all this was hard work for me, for some reason. and, yes, I used the same photo.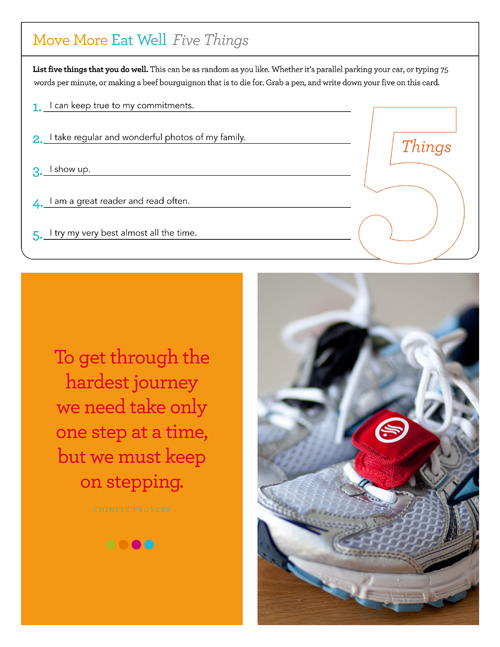 and here's the page for January: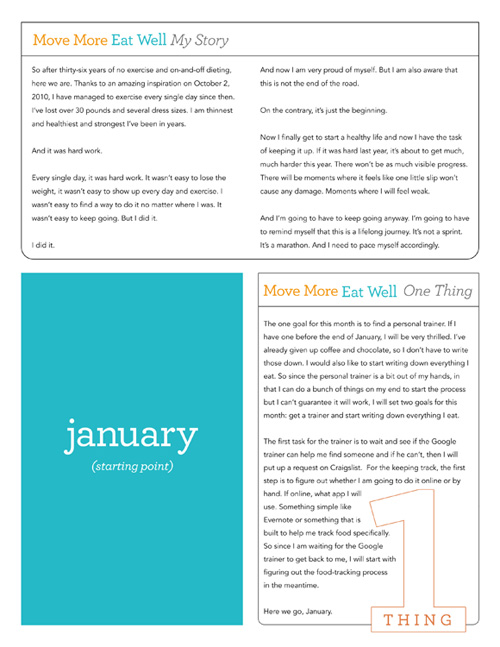 And here we go. That's where we are now. I will post a February update once we get there.
Are you taking either of these classes? Do you like them?