And here's the spread for week two: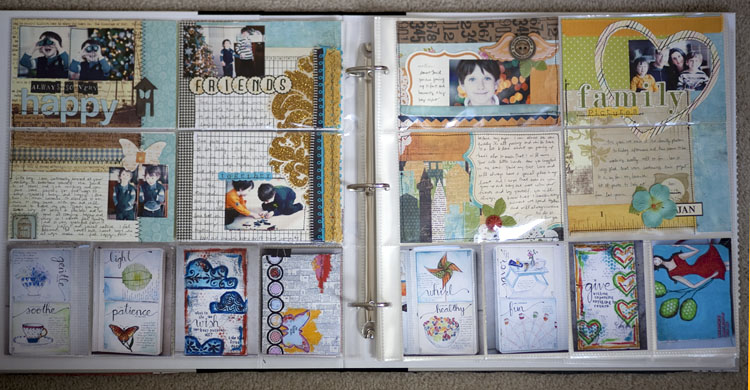 These full spread photos are hard for me to take because my lens is not wide-angle enough but I am trying my very best.
Let's get into a bit more detail. Here's the left side: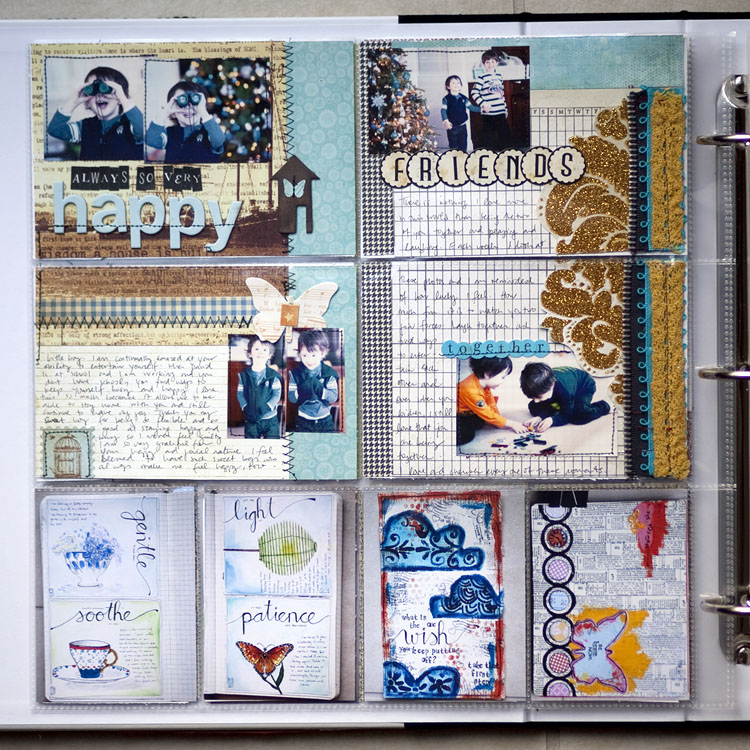 The left side is about how Nathaniel's always happy and finds a way to occupy himself when I have to work and David's at school. The other story is about how much I love watching the kids play together. I can see telling this story again and again and again. I will never get enough of it.
Here's the right side: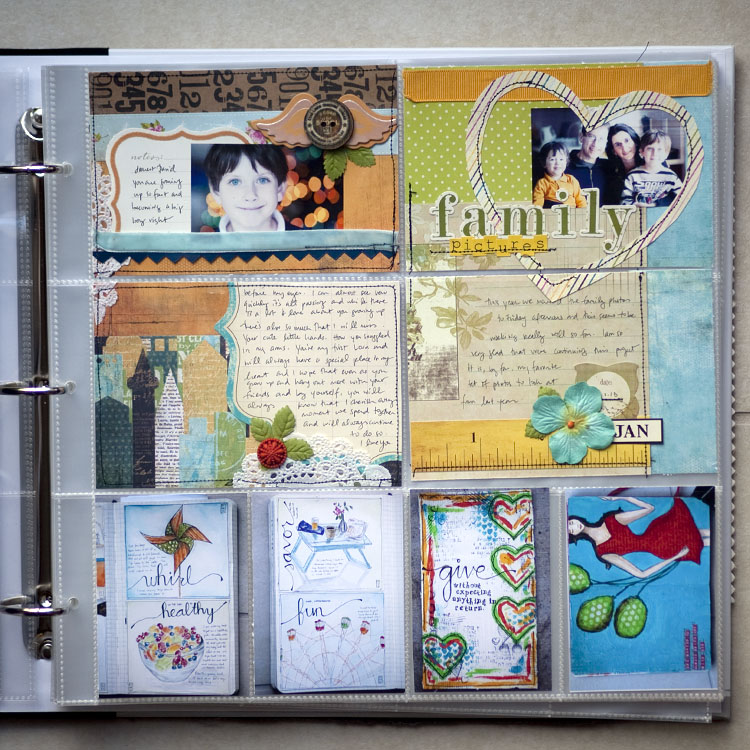 The first story is about how David and some of my current thoughts of the boy he's growing up to be and how much I love him. The second on is our family photo for the week and how much I adore these photo sessions. This, too, I can totally see telling again and again.
As usual, the bottom has my art along the bottom. Even if the art is sideways, it doesn't bother me. I like having a record of it.
So there we go. That's week two.
Happy Savoring.
---
The Savor Project was supposed to be a weekly project for 2012. You can read about my setup here.