And here's the spread for week six. Still working on being simple and letting some stories spill over if needed: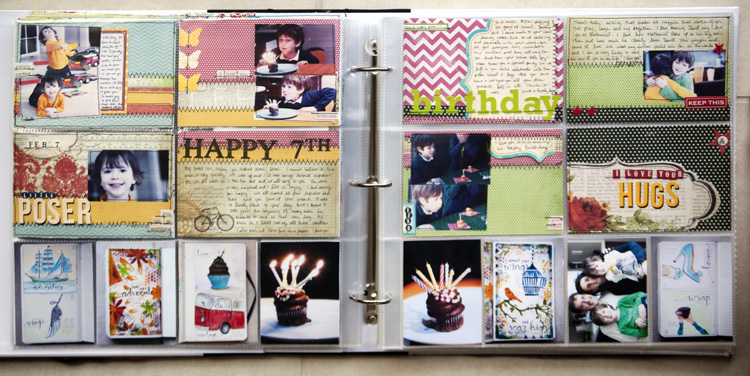 so here's the left side: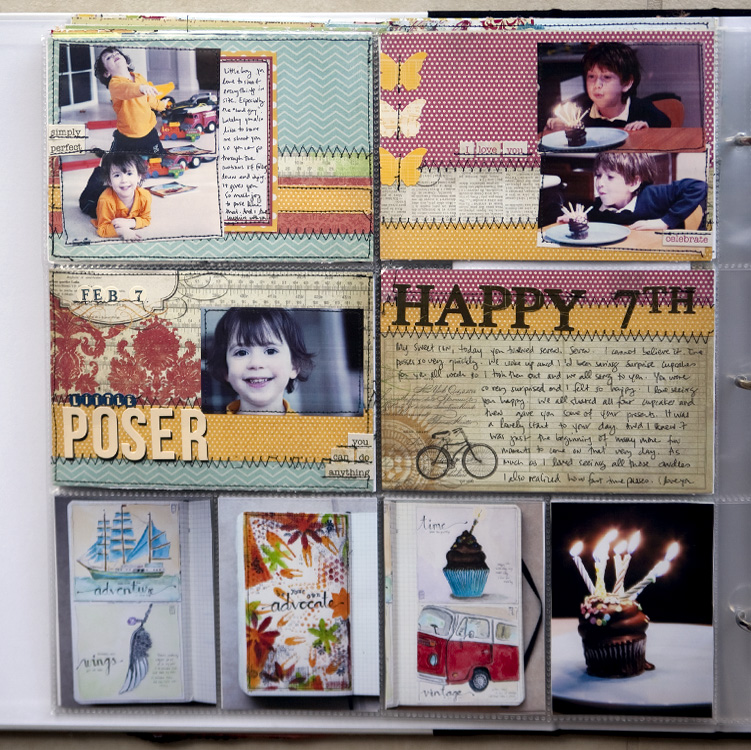 The first story here is how Nathaniel likes to have me fake-shoot him and then fake-die. He loves to act. The second one is the first set for David's birthday. From the morning of his birthday.
And here's the right side: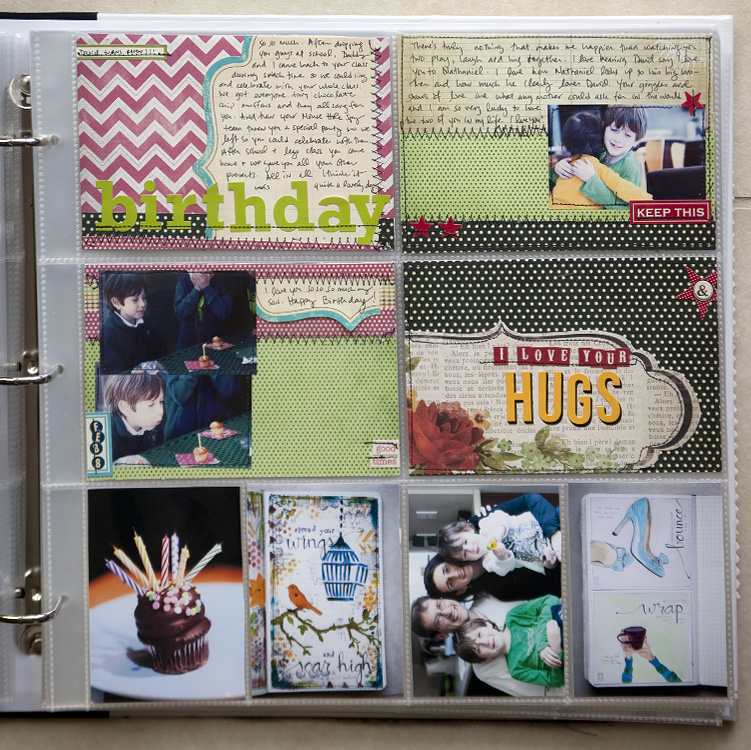 Continuing on David's birthday but this time from school. And the last story is about how much joy it brings me to watch them hug.
As usual, the bottom has my art and our weekly family photo along the bottom. I put a photo of David's cupcake with candles on and off to commemorate his birthday.
So there we go. That's week six. So far, so good. Loving getting to savor these memories again and again.
Happy Savoring.
---
The Savor Project was supposed to be a weekly project for 2012. You can read about my setup here.