And here's the spread for week eight.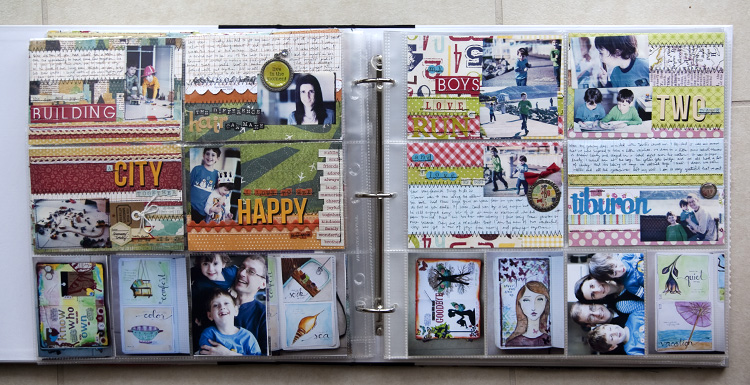 here's a closer up of the left side: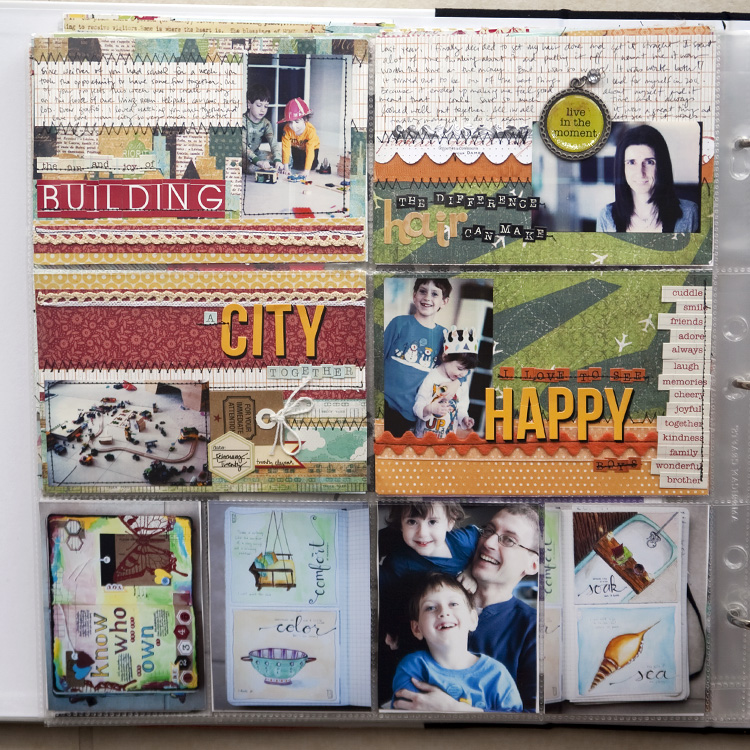 The first story here is David and Nathaniel building the city they created on the living room floor. The next one is about my hair. I just got it straightened again and I love it. And the last one is the boys being cute together (I know I have one of these each week but I can't help myself.) and then there's one about
And here's the right side: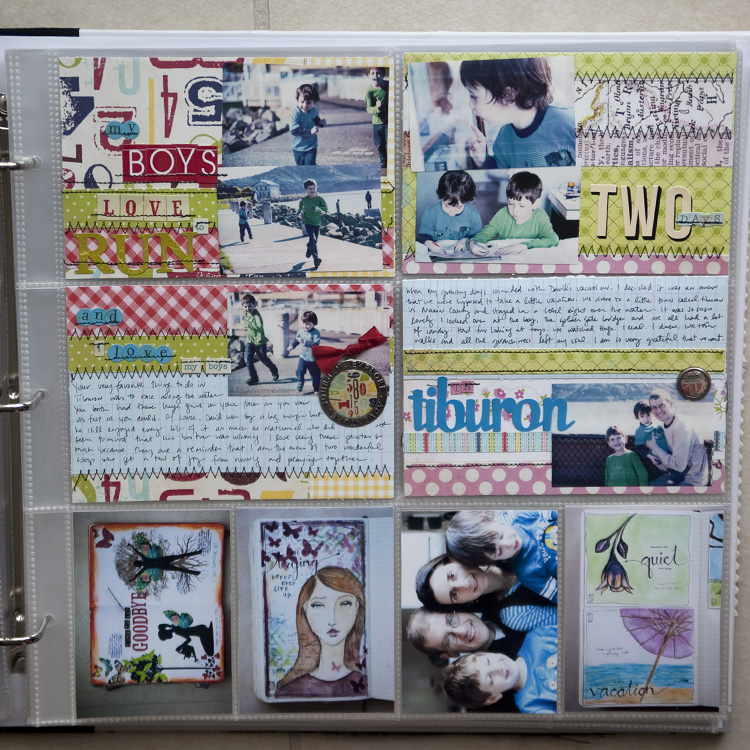 All of the right side is from Tiburon. The first story is about the running/racing the boys did as we walked around and they giggled. The second one is just a general story about Tiburon and the candy store and toy store and coloring on the bed and just having a wonderful time.
As usual, the bottom has my art and our weekly family photo and I added one of the three boys.
So there we go. So far, so good. Loving getting to savor these memories again and again.
Happy Savoring.
---
The Savor Project was supposed to be a weekly project for 2012. You can read about my setup here.