And here's the spread for week nine: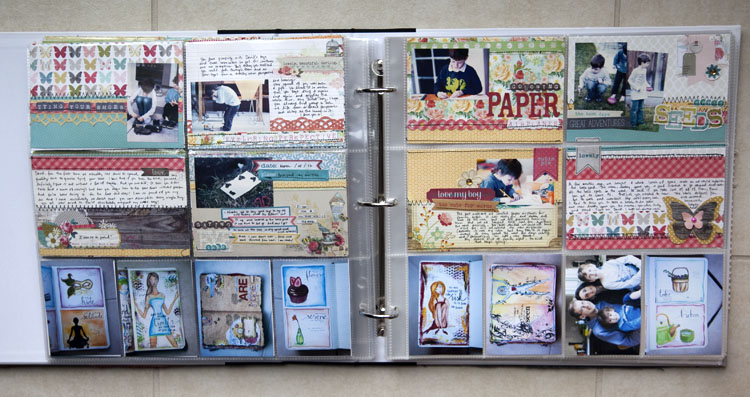 here's a closer up of the left side:
The first story here is David learning to tie his shoelaces. The second one is about Nathaniel's creativity and the third is about a burying ceremony I did for Body Restoration.
And here's the right side:
The first one is coloring the paper airplanes we made during family night and the second one is about putting grass seeds in the backyard.
As usual, the bottom has my art and our weekly family photo.
So there we go. So far, so good. Loving getting to savor these memories again and again.
Happy Savoring.
---
The Savor Project was supposed to be a weekly project for 2012. You can read about my setup here.