And here's the spread for week eleven (sorry photos are not great quality, haven't figured out how to photograph these well yet.):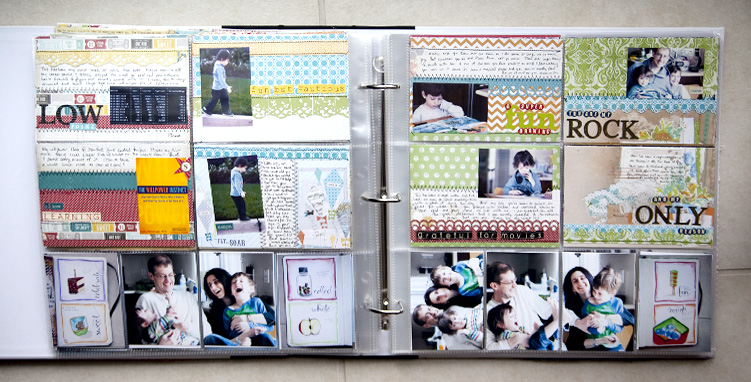 here's a closer up of the left side: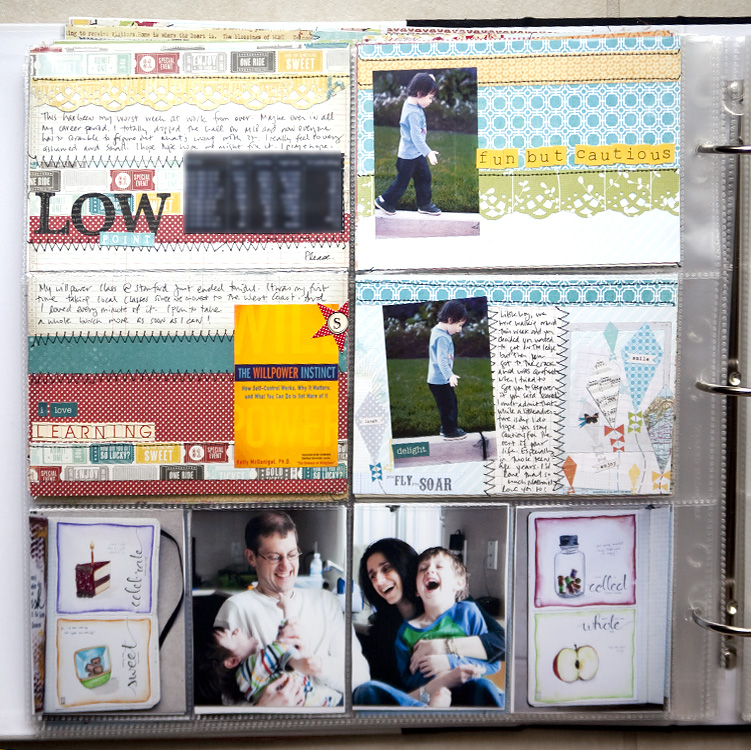 The first story here is about work and then the Willpower class that ended last week. The next one is Nathaniel walking along the edge of the sidewalk and having fun (but also being cautious.)
And here's the right side: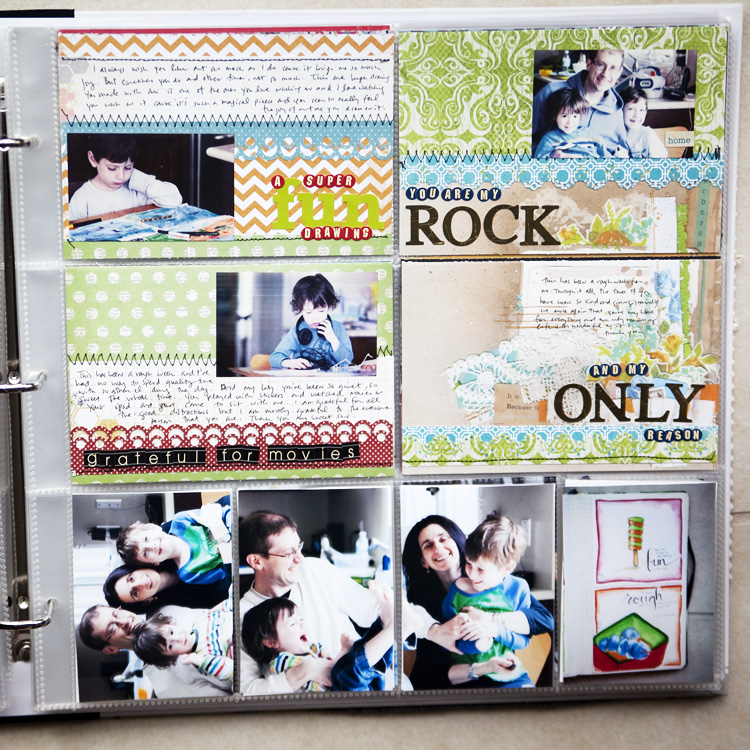 The first one is about david's 4-page drawing and then Nathaniel watching movies while I work feverishly. And then the last one is about my boys and how they supported me and helped me while I was struggling so much.
Since I didn't do so much art this week, I took some of our family photos and just added them along the bottom.
So there we go. So far, so good. Still enjoying this project a lot.
Happy Savoring.
---
The Savor Project was supposed to be a weekly project for 2012. You can read about my setup here.