And here's the spread for week twelve (sorry photos are not great quality, haven't figured out how to photograph these well still.):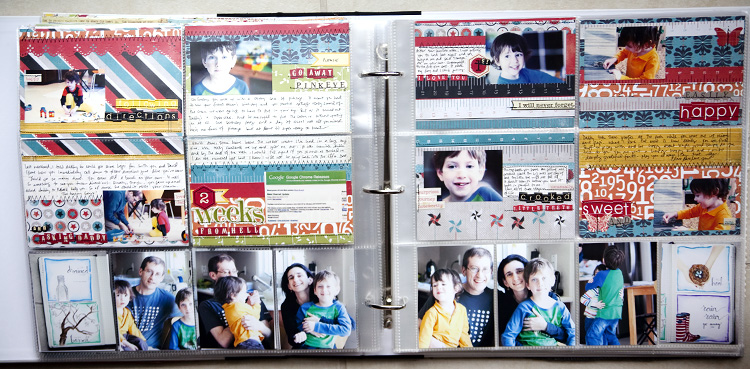 here's a closer up of the left side: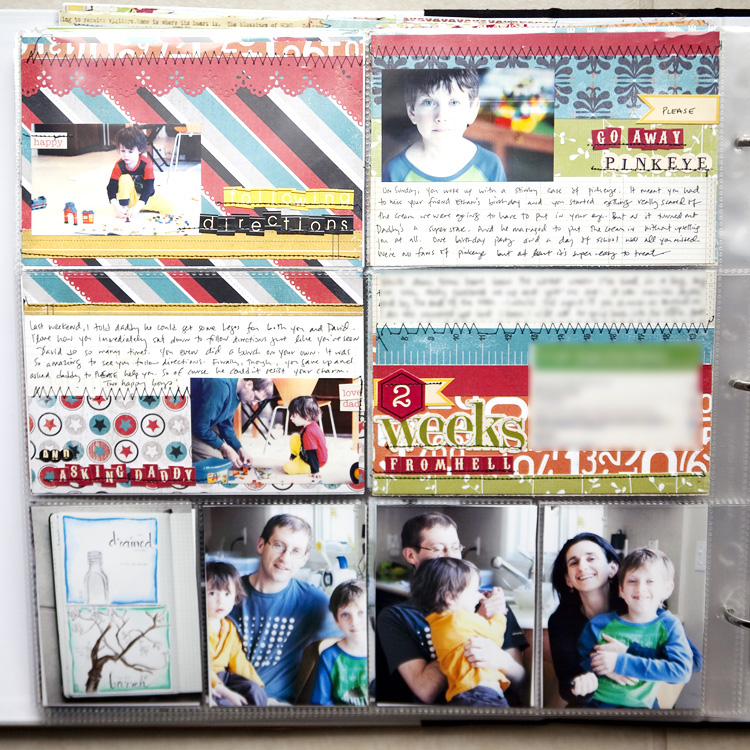 The first story here is about Nathaniel putting legos together following directions and then calling daddy for help. Then about David's pink eye and my rough time at work.
And here's the right side: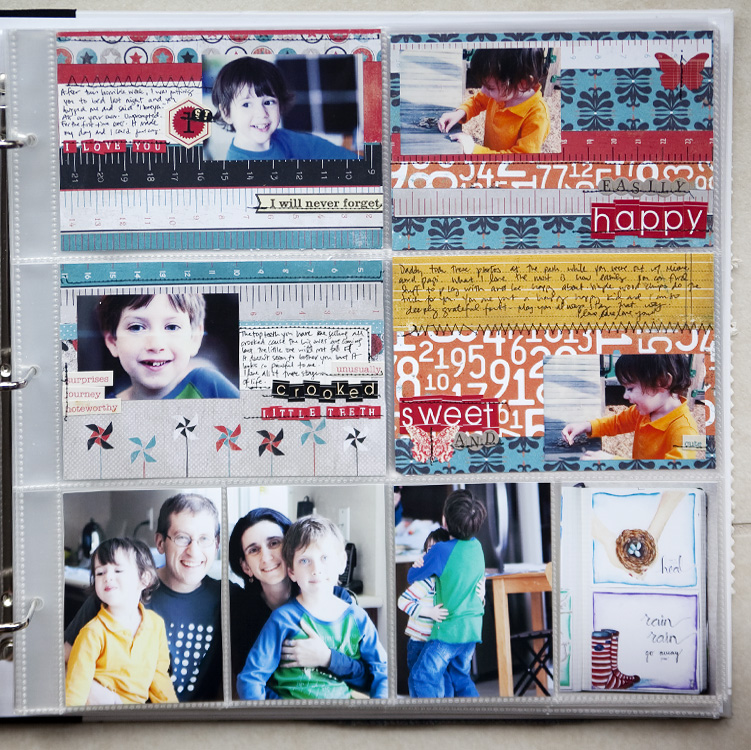 The first one is about the first time Nathaniel told me he loved me all on his own (not as a response to my saying i love him). The second one is about David's front teeth that are all crooked and about to fall off. And then the last story is about Nathaniel and how good he is about finding joy in the smallest things.
Since I didn't do so much art this week, like last week, I took some of our family photos and just added them along the bottom.
So there we go. So far, so good. Still enjoying this project a lot.
Happy Savoring.
---
The Savor Project was supposed to be a weekly project for 2012. You can read about my setup here.