And here's the spread for week thirteen (sorry photos are still not great quality.):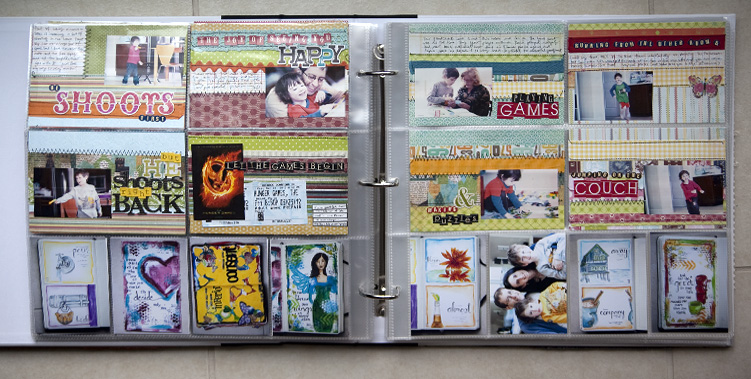 here's a closer up of the left side: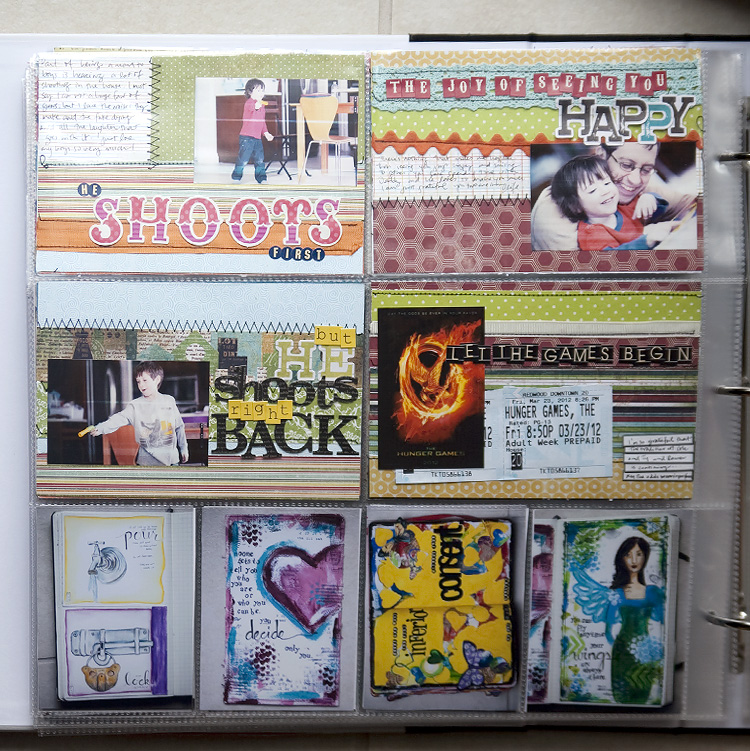 The first story here is about the boys shooting each other. Then about Nathaniel and Dad laughing and playing together. Then Hunger Games!
And here's the right side: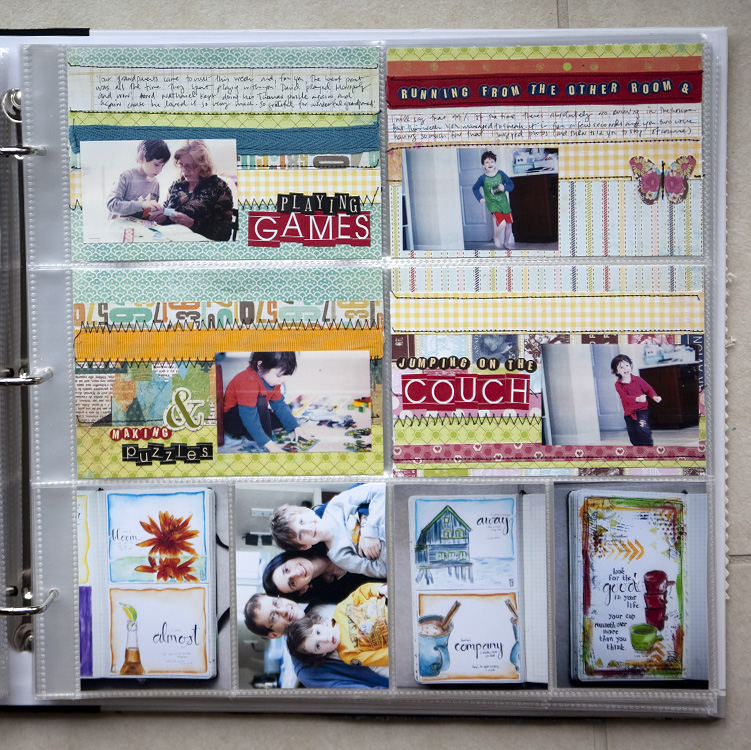 The first one is Jake's mom's visit and playing Monopoly with David and making puzzles with Nathaniel. the next story is about the kids running and jumping on the couch and loving every moment of it.
My art and our family photo along the bottom as usual.
So there we go. So far, so good. Still enjoying this project a lot.
Happy Savoring.
---
The Savor Project was supposed to be a weekly project for 2012. You can read about my setup here.