And here's the spread for week twenty-two. This is sort of an extra week from before I left.I had some extra stories and wanted to make sure they were told: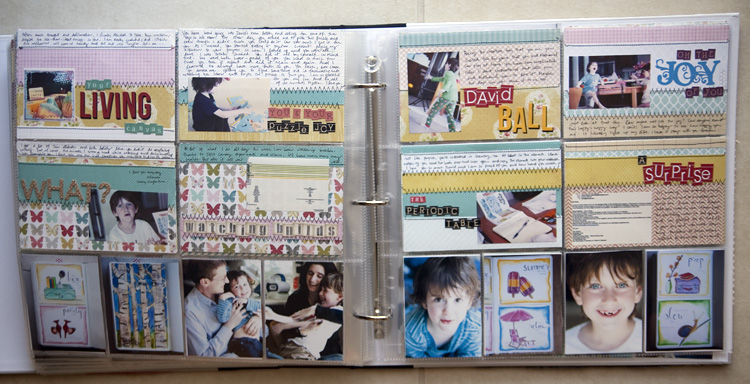 here's a closer up of the left side: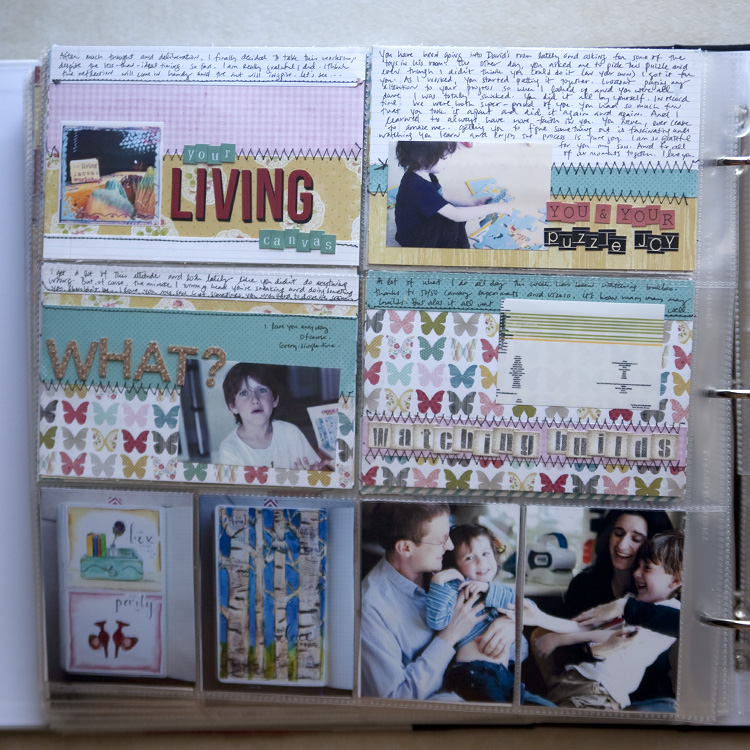 The first story here is about the Your Living Canvas class I am taking, and then David's WHAT? (do you want now?) face he gives me all too often. Then one about Nathaniel making puzzles all by himself and then a final one about work.
And here's the right side: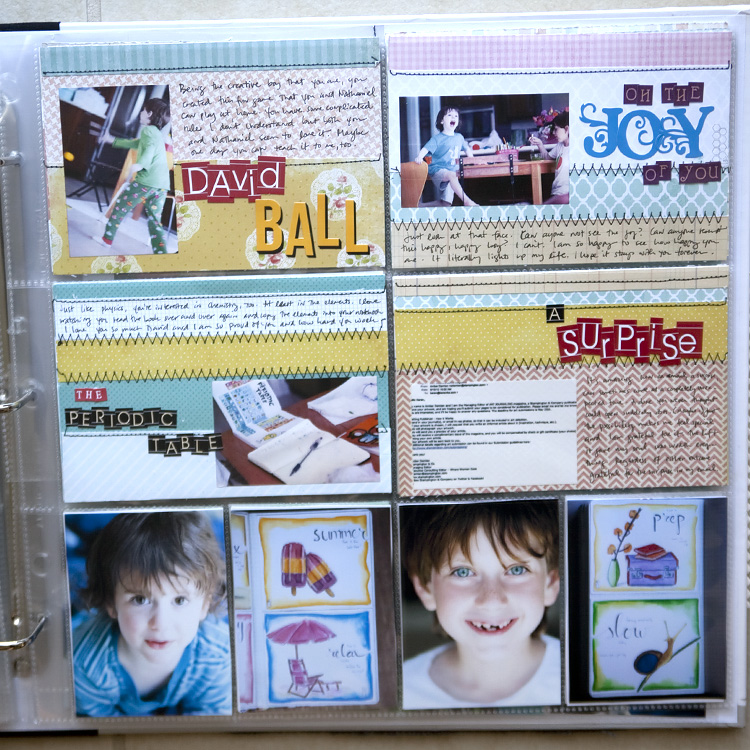 The first one here is about the kids playing "david ball" a game David invented. Then one about David's periodic table obsession. Then one about Nathaniel's joy that he just exudes. And then finally one about an happy email I got.
My art and our family photo along the bottom as usual. Since this was an "Extra" week I didn't have as much art as usual so I put what I had and then added some photos I love.
So there we go. So far, so good. Still enjoying this project a lot.
Happy Savoring.
---
The Savor Project was supposed to be a weekly project for 2012. You can read about my setup here.