And here's the spread for week twenty-three. This is the first week from being at home: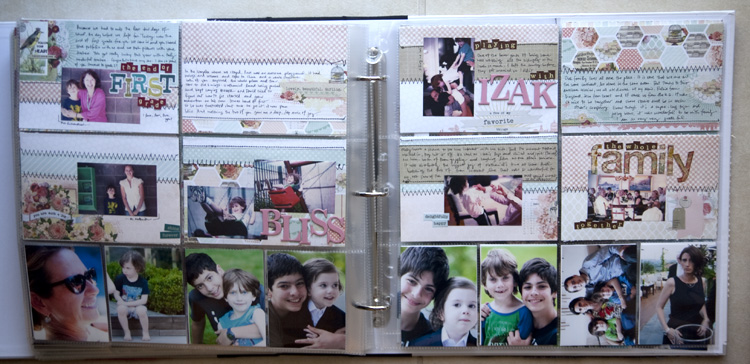 here's a closer up of the left side: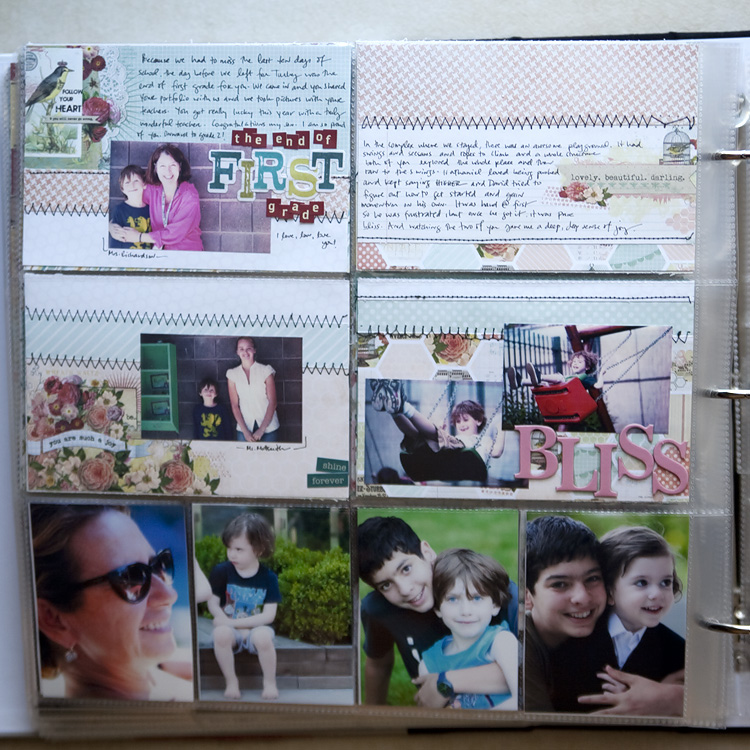 The first story here is about david's last day of school and his teachers. The next one is about the bliss of watching them be blissful.
And here's the right side: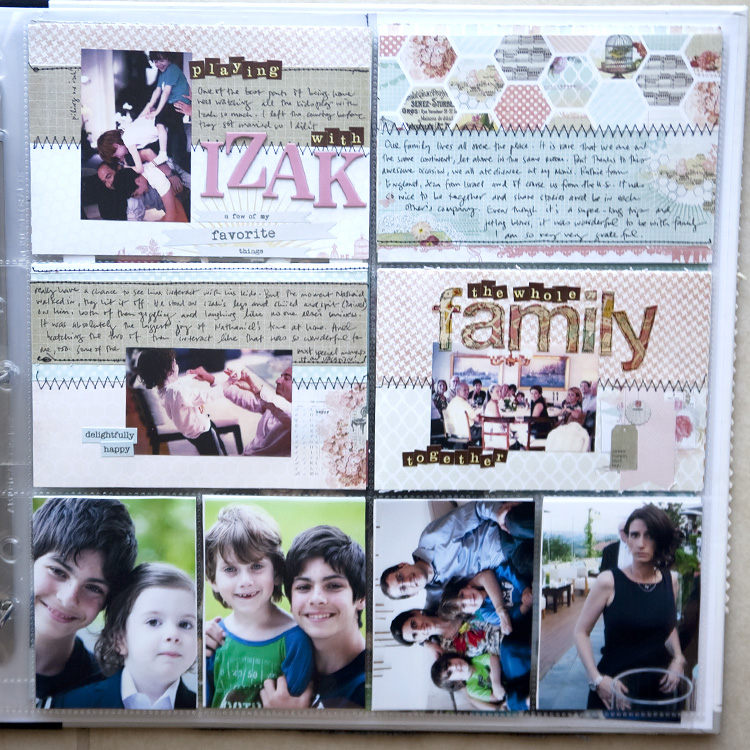 The first one here is about my sister's husband and how much he played with the kids, especially Nathaniel. And then one about all of us being together.
Since I didn't have art as usual, I put some photos I love.
So there we go. So far, so good. Still enjoying this project a lot.
Happy Savoring.
---
The Savor Project was supposed to be a weekly project for 2012. You can read about my setup here.