This is a layout I made for My Mind's Eye for May.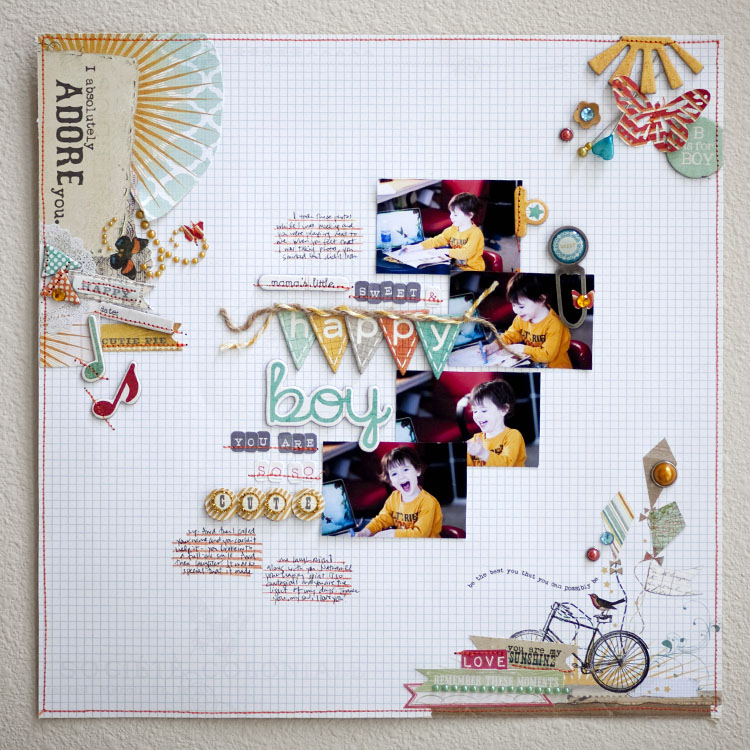 And the journaling says:
I took these photos while I was working and you were playing next to me. When you felt that I was taking photos you smirked but didn't look up. And then I called your name and uoi couldn't help it. You broke into a full on smile. And then laughter. It was so special that it made me laugh right along with you. Nathaniel your happy spirit is so contagious and you are the light of my days. Than kyou my son, I love you.
details: