This is a layout I made for Maya Road for CHA.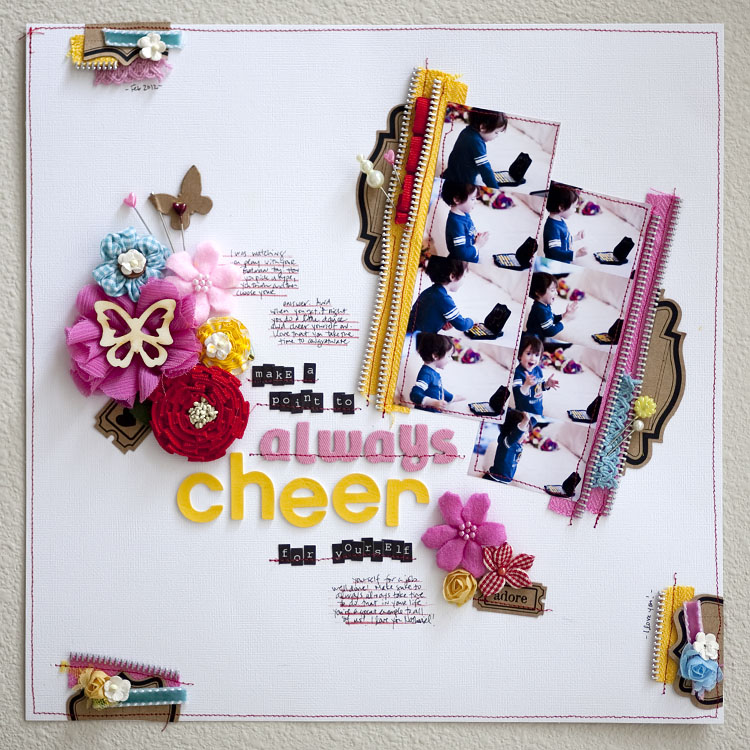 And the journaling says:
I was watching you play with the batman toy. How you pick a type, you think and then you choose your answer. ANd when you get it right you do al ittle dance and cheer yourself on. I love that you take the time to congratulate yourself for a job well done! Make sure to always always take time to do that in your life. You're a great example to all of us. I love you Nathaniel!!
details: