This is a layout I made for Maya Road for CHA.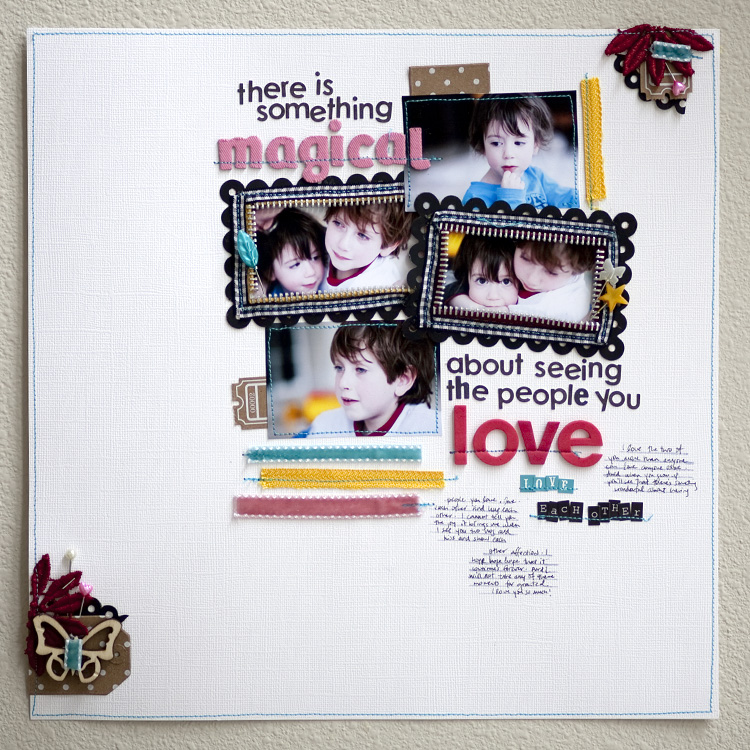 And the journaling says:
I love the two of you more than anyone can love anyone else. And when you grow up you'll see that there's something wonderful about having people you love, love each other and hug each other. I cannot tell you the joy it brings me when I see you two hug and and kiss and show each other affection. I hope hope hope that it continues forever. And I will not take any of these moments for granted. I love you so much!
details: