And here's the spread for week twenty-eight: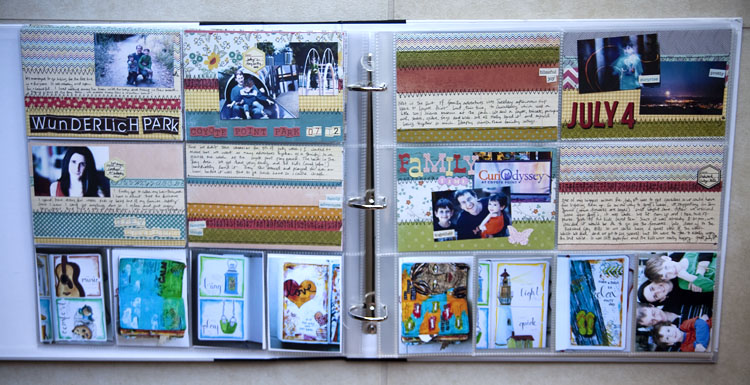 here's a closer up of the left side: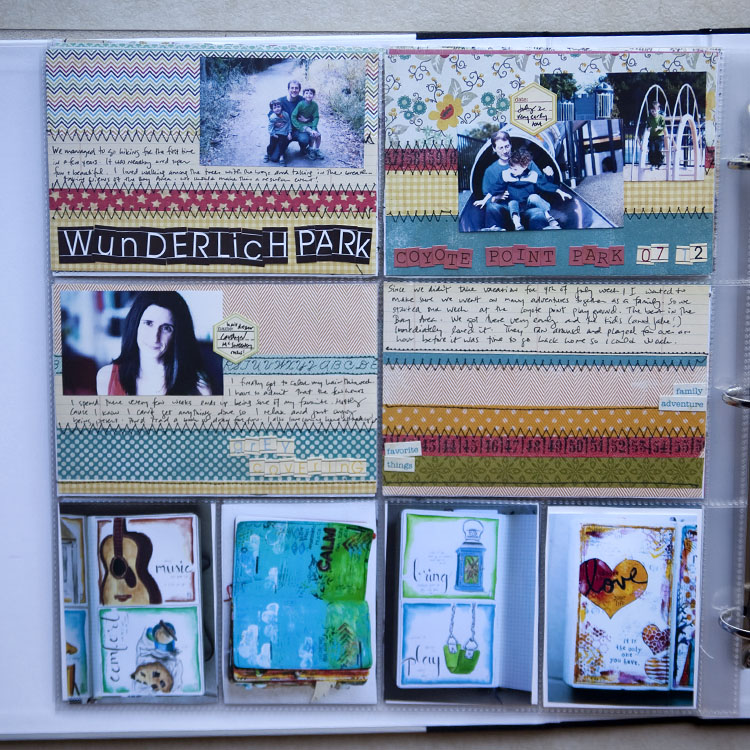 The first story here is about our hiking adventure and then one about dyeing my grays and then one on going to Coyote Point Park.
And here's the right side: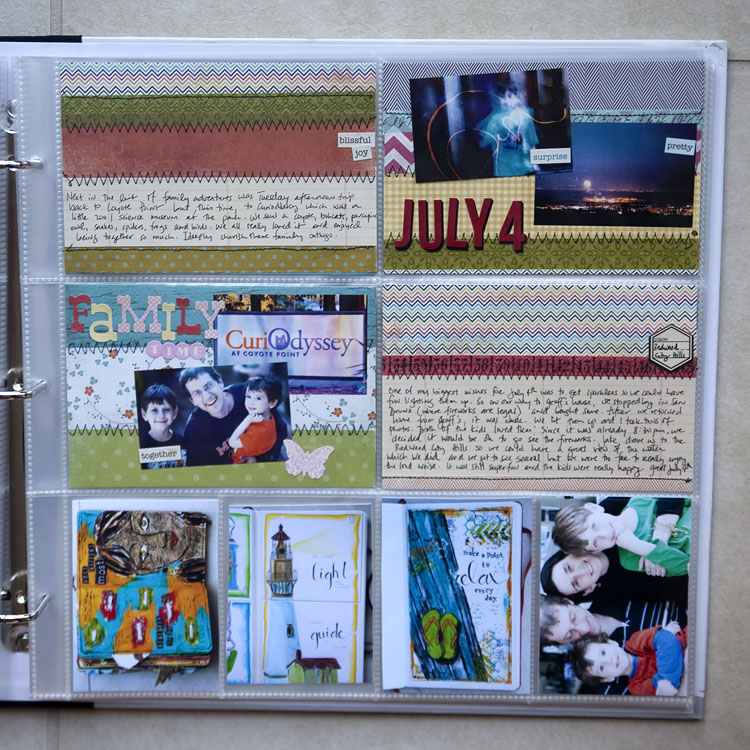 The first one here is about visiting CuriOdyssey with the kids and then one about 4th of July and playing with sparklers and watching fireworks.
Art along the bottom as usual.
Another great week. Happy Savoring.
---
The Savor Project was supposed to be a weekly project for 2012. You can read about my setup here.