And here's the next spread :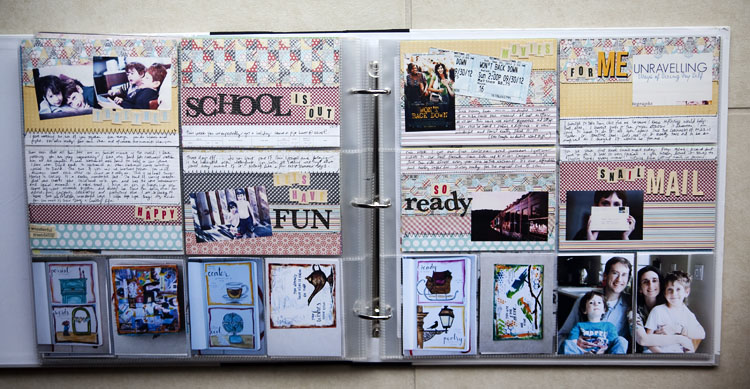 here's a closer up of the left side:
the first section here is about the two boys spending time together. The second one is playing in the backyard cause school had an impromptu closing due to burst pipes.
And here's the right side: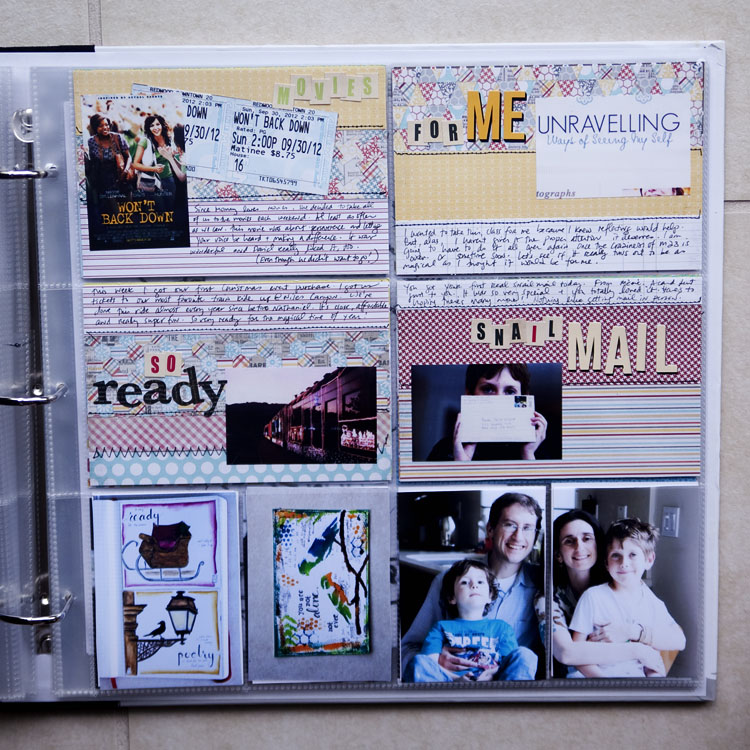 Here it's about a movie we saw, getting our first Xmas train tickets, my unraveling class and david's first snail mail.
Art along the bottom as usual.
Another great week. Happy Savoring.
---
The Savor Project was supposed to be a weekly project for 2012. You can read about my setup here.