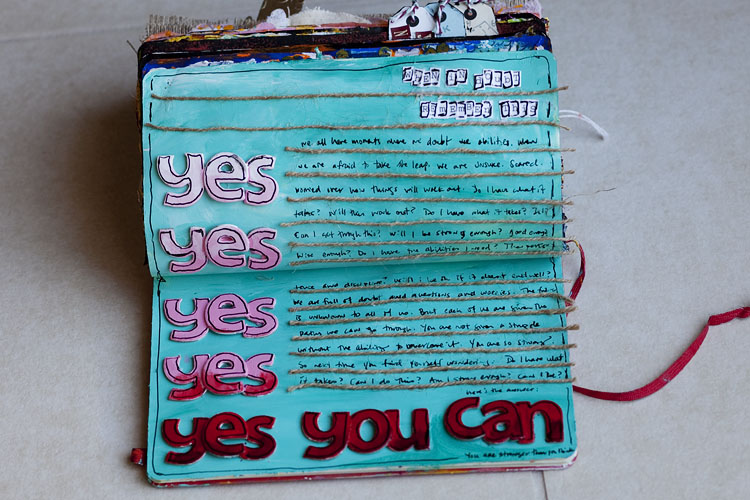 The title says: when in doubt remember this: yes, yes, yes you can.
this was inspired by the second lesson of Brave Girls Art School – the one on making signs. I've always loved the phrase "yes, you can." It's my personal motto.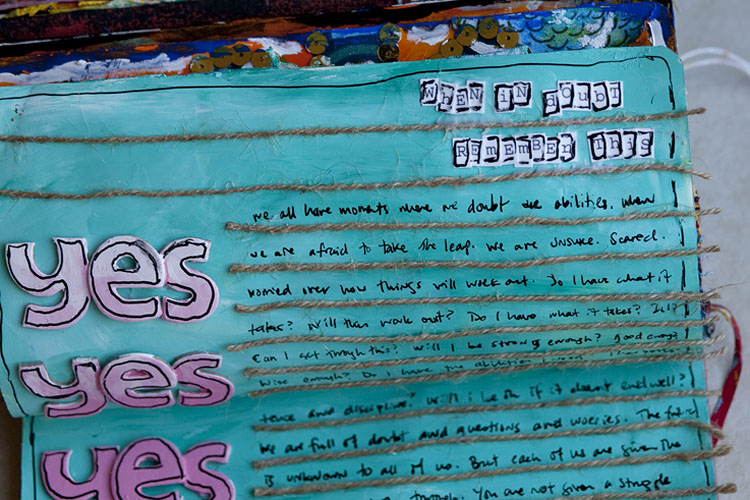 ---
Journey into Collage is a project for 2012. You can read more about it here.