And here's the last spread in my book: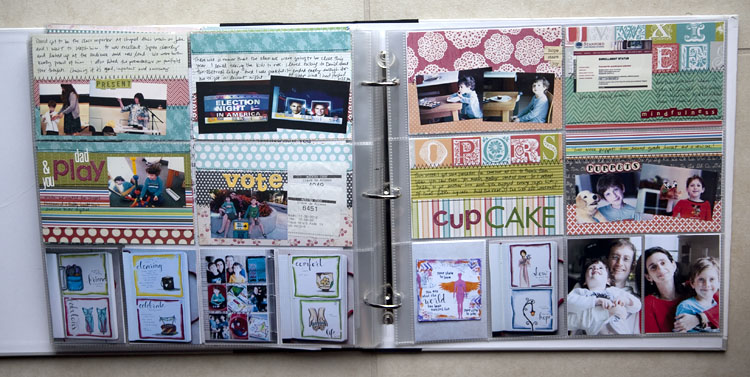 here's a closer up of the left side: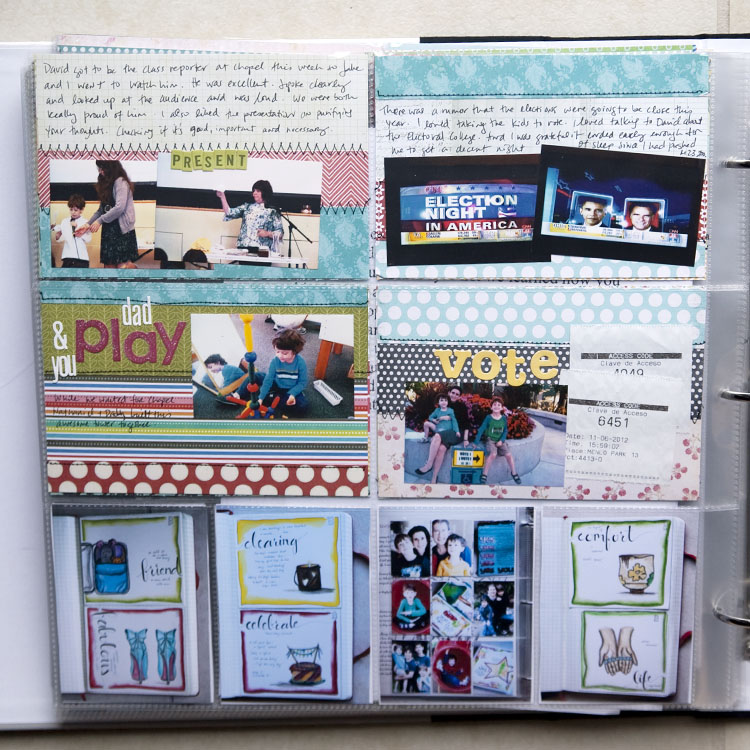 this page is about david presenting at school, nathaniel playing with daddy at school, and then election night and voting.
And here's the right side: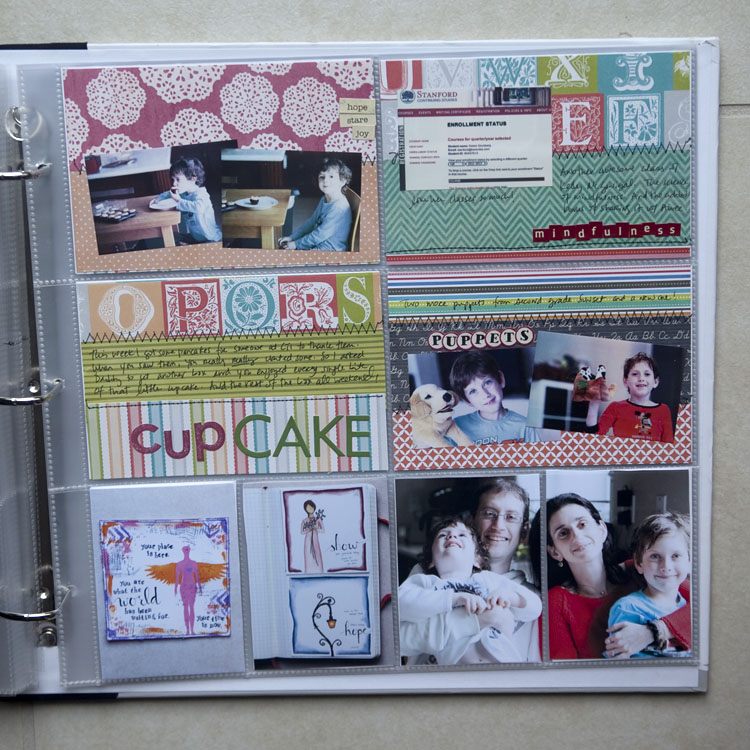 Here it's eating cupcakes, my science of mindfulness class and david's puppets.
By then I was done with November and December will be savored through December Daily, so I closed my book with this page: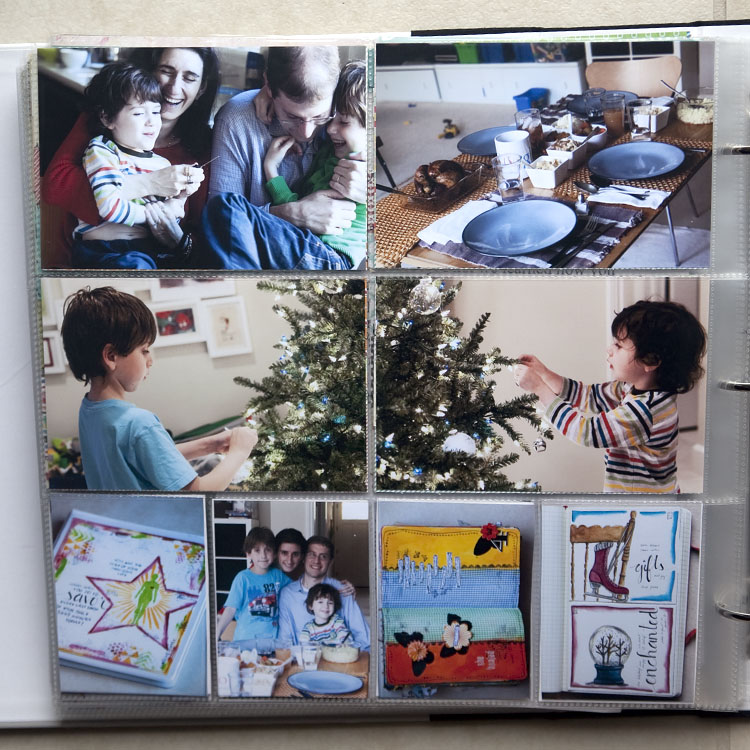 Thanksgiving photos and the boys decorating the tree.
Art along the bottom as usual.
Another great week. And there we are. Still savoring.
---
The Savor Project was supposed to be a weekly project for 2012. You can read about my setup here.