Today's about the Google holiday party Jake and I went to at the deYoung museum. The first photo is one the babysitter took before we left. You can see I am wearing the same dress from our anniversary. Jake likes it so I wore it again.
and in the second page, I put the two photos that were taken there and some journaling:
and here it is with before and after spreads: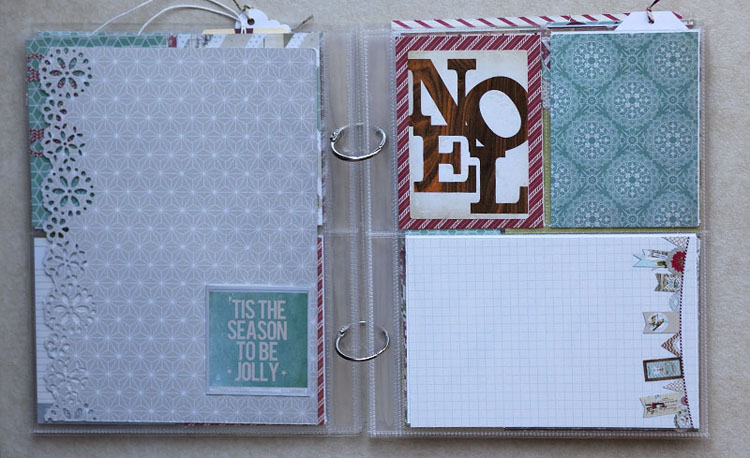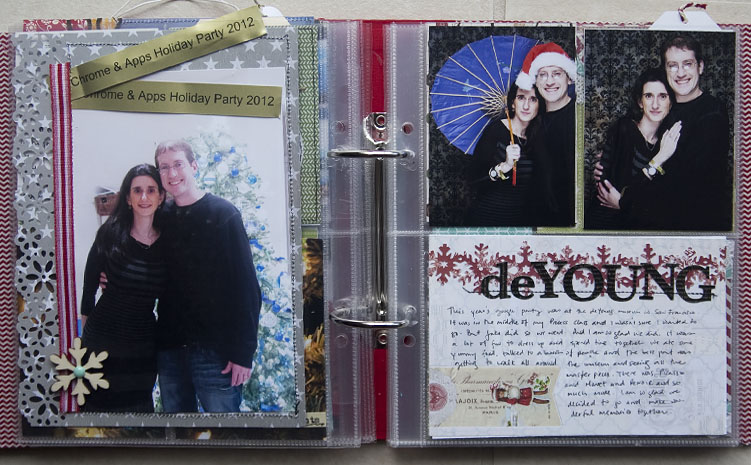 that's it. more tomorrow.