One of my major goals for 2012 was to continue sketching regularly and find my own sketching voice. I am grateful to say that I think I managed to make a lot of headway in that goal. I have a consistent style now and even though I liked some of my sketches more than others, I definitely can see a unique voice.
Since I made over 300 sketches this year, narrowing down to my favorites was hard work.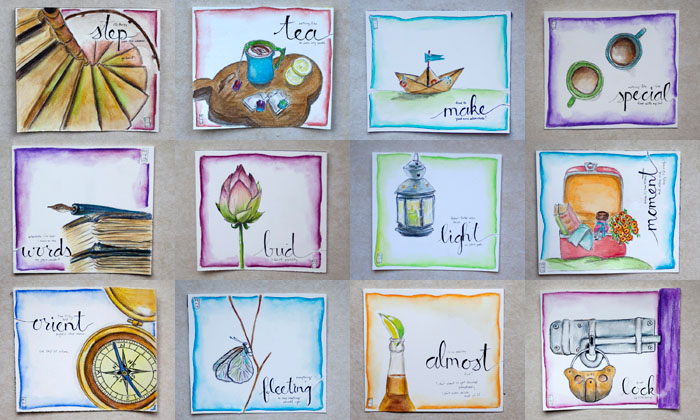 As I look at them, I notice that I like the ones that are more colorful than others.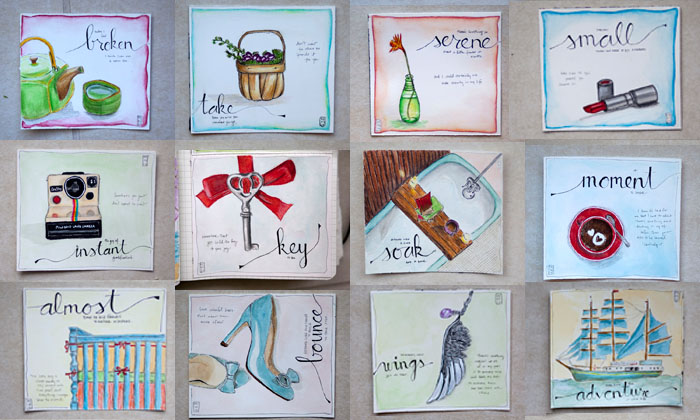 The ones that have more detail and shading than not.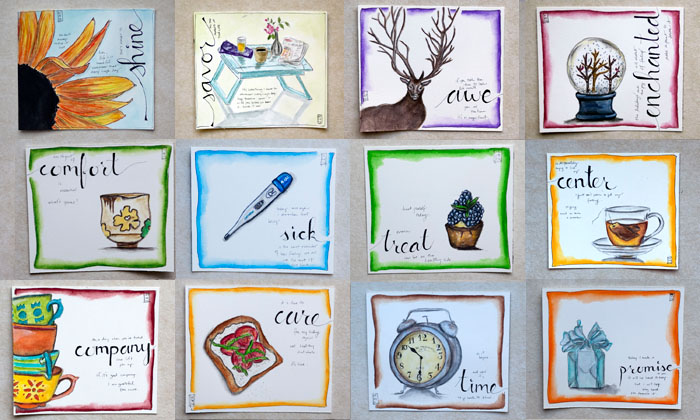 I like the birds-eye-view.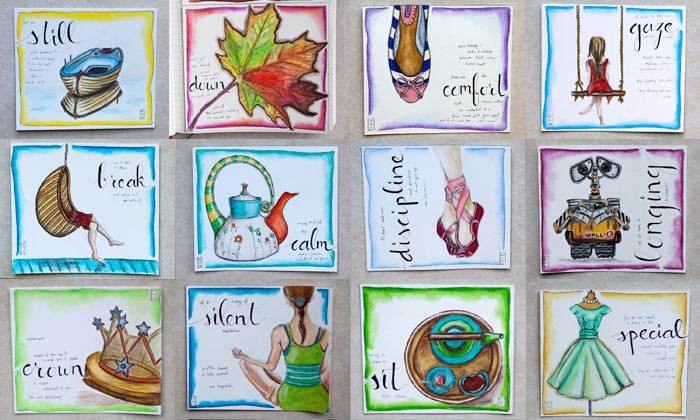 I like drawing cups, bottles, tea, and water.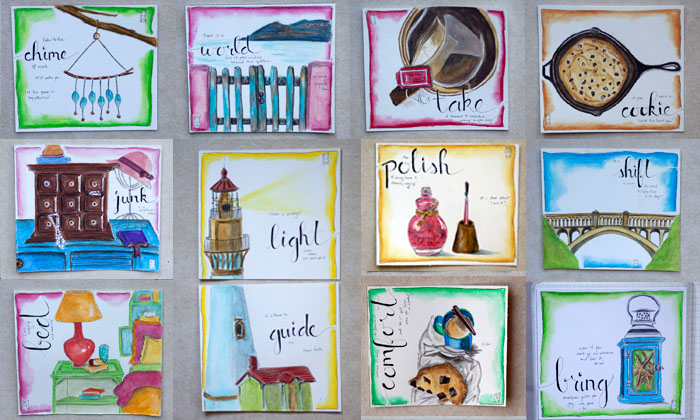 I like drawing food and daily life things.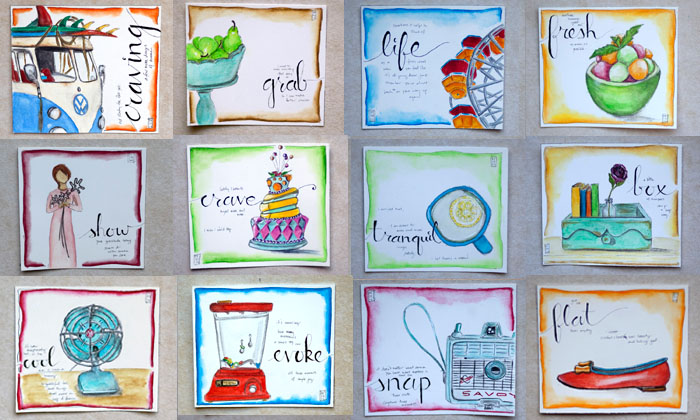 As I look toward 2013, I know that I want to continue sketching. I love the joy it gives me. However, I've been struggling with picking topics and having ideas on what to draw. My hope is to make it easier on myself next year but I am not exactly sure how just yet.
All ideas are welcome, of course 🙂