One of my brand-new projects for 2012 was the Journey to Collage. I used a Moleskine sketch book and just had fun with it. I can't say that each of my pages was a collage and I am not sure I started the year with this in mind, but I still really enjoyed working on this project. And I have 51 pages to show for it.
Here are a few of my favorite pages from my book: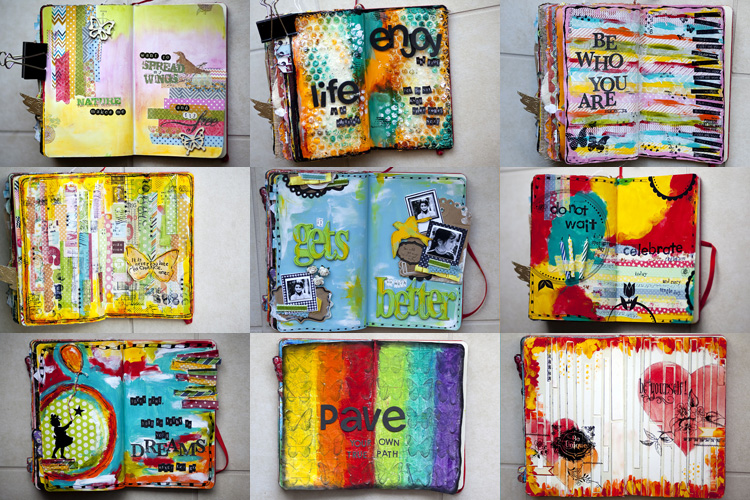 As with my other art, these are colorful, bold and happy. These are the kind of pages that make me happy.
As we look forward to 2013, I wasn't sure what my plans were for collage but I finally came up with a clever way to keep mixed media and collaging in my weekly list. Let's hope it works.