Here's this week's card: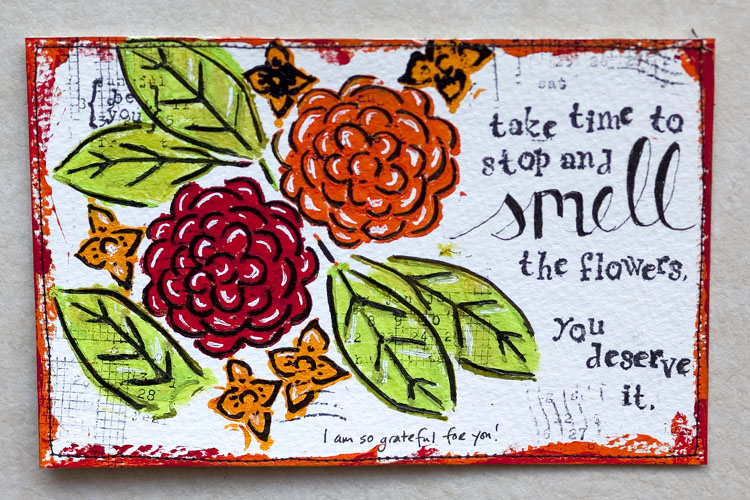 It says: take time to stop and smell the flowers. you deserve it.
This card uses the Flower Garden template by Julie Fei-Fan Balzer for The Crafter's Workshop (as well as a few others.).
---
Gratitude PostCards is a weekly project for 2013. You can see a detailed post on my goal and the postcards I use here.