Since I am doing a gratitude project with David, I wanted to do one with Nathaniel, too. I took an old sketchbook I had and we're altering each page, using whatever supplies he wishes. He doesn't fully understand the concept of gratitude yet but I know that practice will help. And, worst case, we get to do some art together.
These pages might look great, funny, weird. He's only 3.5 after all.
With that, here's his first page. He used a spray with my help on this one. The next one is a bit less pretty. Gaby is his 3rd grade buddy at school.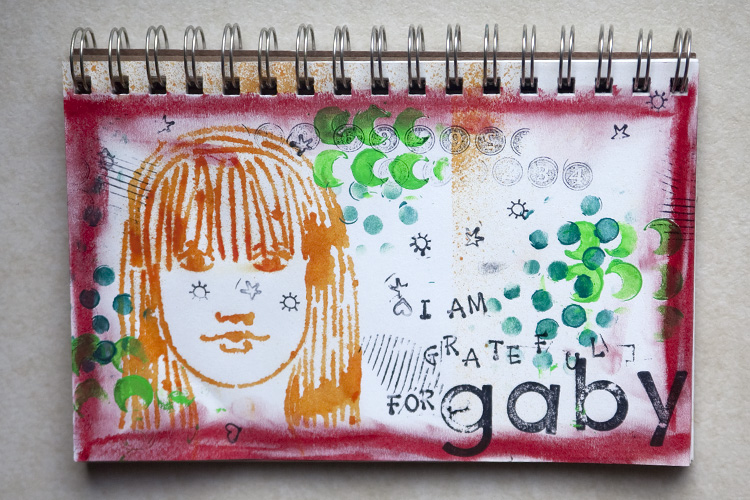 there we go. more next time.