Here's this week's gratitudes and celebrations:
Before (sorry for the crappy photos this time, i tried quite a few times but the camera wasn't accommodating.):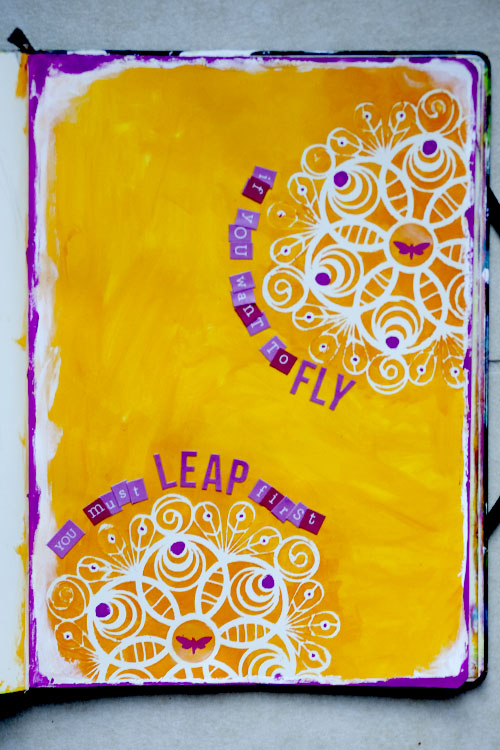 it says: if you want to fly, you must leap first.
and here's what the page looks like with all the gratitudes and celebrations: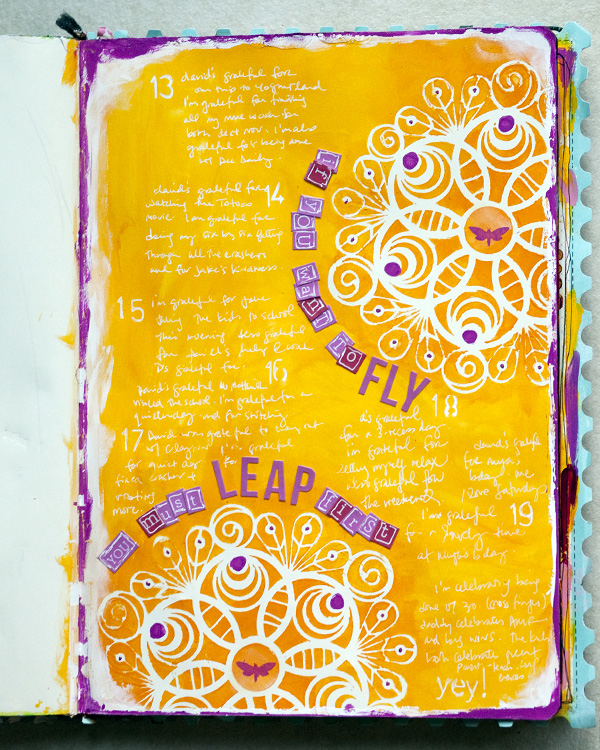 Just another excuse to create art and remember the present that is my life.
---
Gratitude Journal is a weekly project for 2013. You can see a detailed post on my goal other details here.
Gratitude Journal – Week 39