Day Twenty-two is about this wonderful street in San Carlos where the whole street is crazy lit up with holiday lights. I also spent a few hours helping my friend's son with his math homework so I tucked his sheet into the book.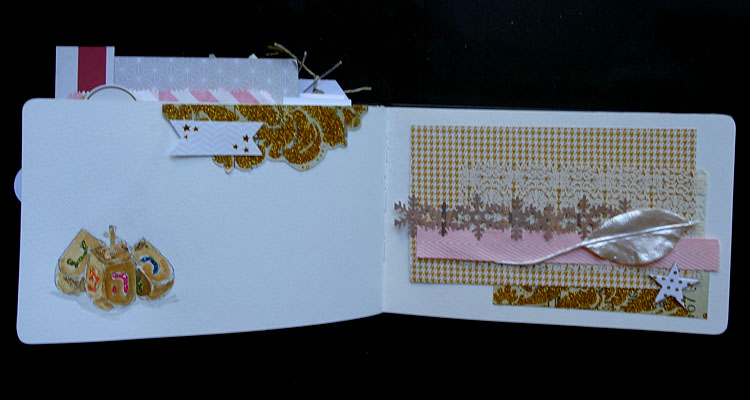 and here's the page after all the photos and words: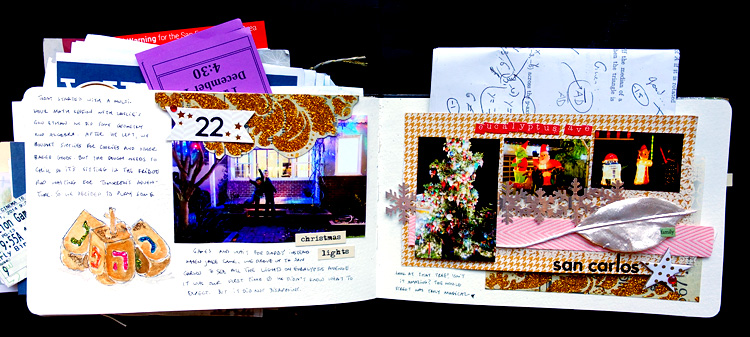 this is the left side: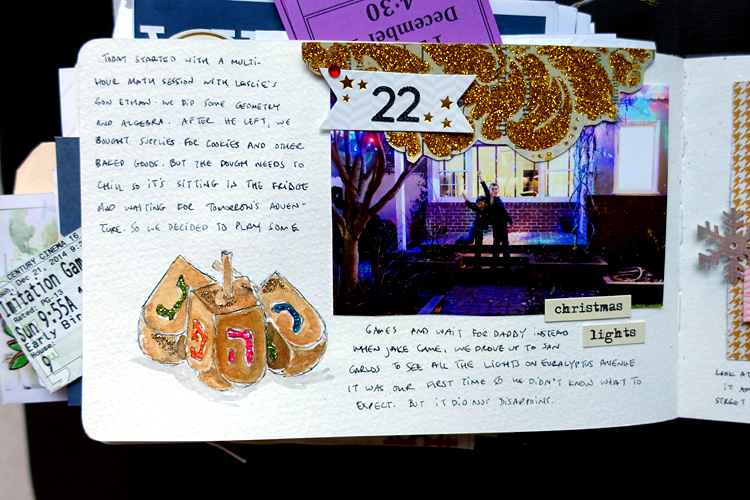 and the right side: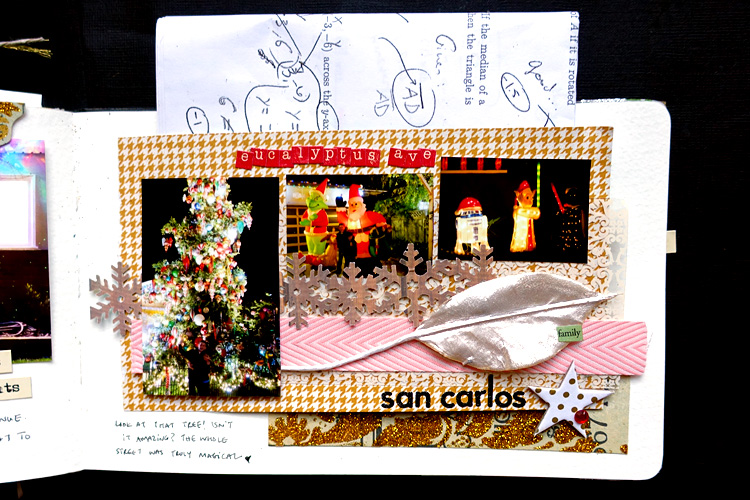 and a tilted look to see all the shimmer:
yey. onward.