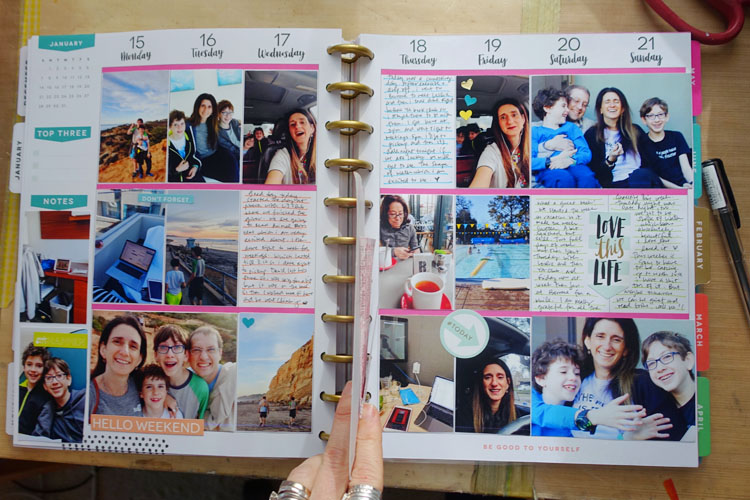 Here's this week's page. Photos from our San Diego trip and then from our week. I grabbed a postcard from the hotel and added that as well.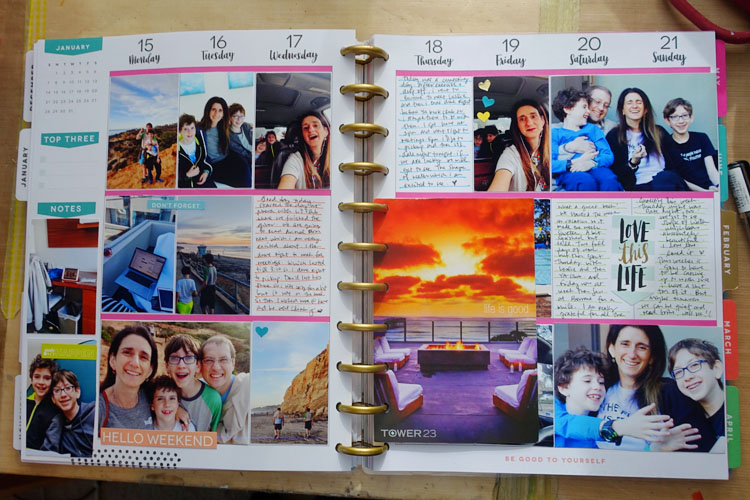 On the back of it, I added our movie tickets from our date night.
I love this project!.
---
Moments from this Week 2018 is a year-long project for 2018. You can read more about my projects for 2018 here.