This week's project was made last week. I needed a full week for it so here it is:
47. Do a week-in-the-life project.
I've attempted to make this project several times before but I was never successful. I realized there were two things that held me back:
1. I felt my life wasn't interesting enough. I was worried all my days were the same. I was worried I was going to have to spice it up for the week which killed the whole point. I decided that my boring life now would be so interesting to me years from now and would be worth preserving.
2. I felt like I had to keep track of every minute of everything. I'm anal and I always worried I wouldn't have enough time for that. So I decided to just focus on a few activities each day. One day, our meals, routines. Another day, our play, etc. I didn't stress. I just decided to go with the flow.
There are a lot (A LOT) of photos here so you're warned. Feel free to skip.
I pre-made most this book in two days over a weekend. I picked all of my favorite things that I'd been saving. I sewed the stuff on, put almost all of the embellishments on ahead of time, too. During the actual week, all I did was print photos and glue them and do some manual journaling. I did add some final touches to each page but 85% of the work was done ahead of time. I promised myself I would hand journal the whole thing. I also wanted to print my photos small. I added a few large ones throughout and I love my whole book.
Here's the overall look. Detail on each page to follow: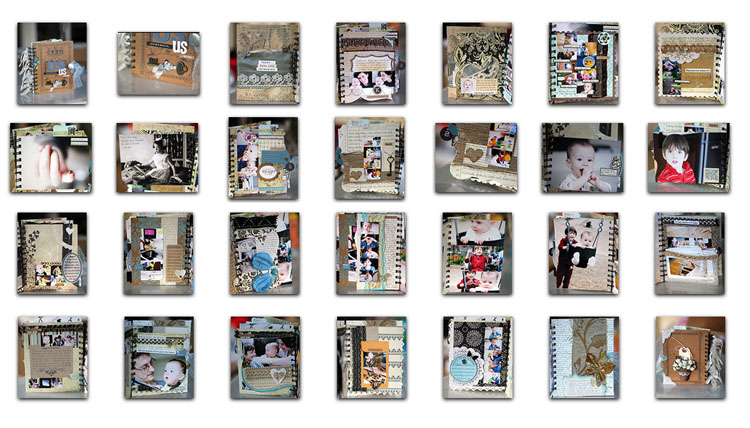 Here's the cover: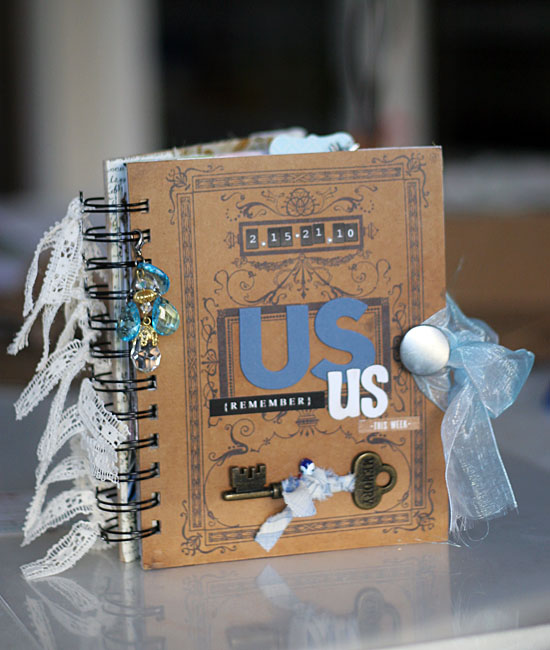 and a little detail: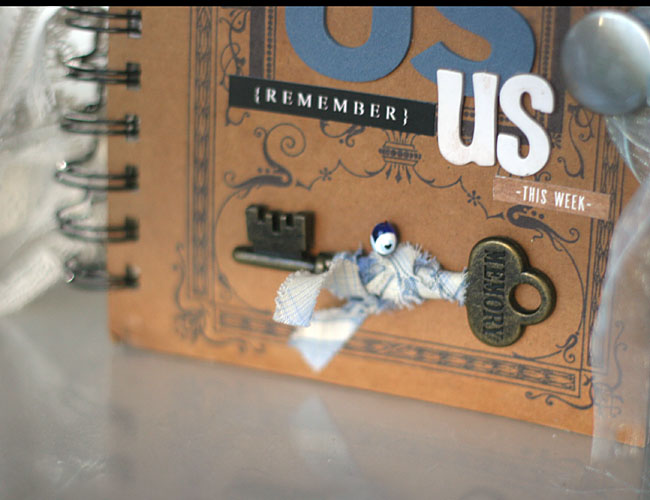 This is the inside of the front cover. In that little pouch is the embroidery sampler I did that week in Teresa's class. Photo of that: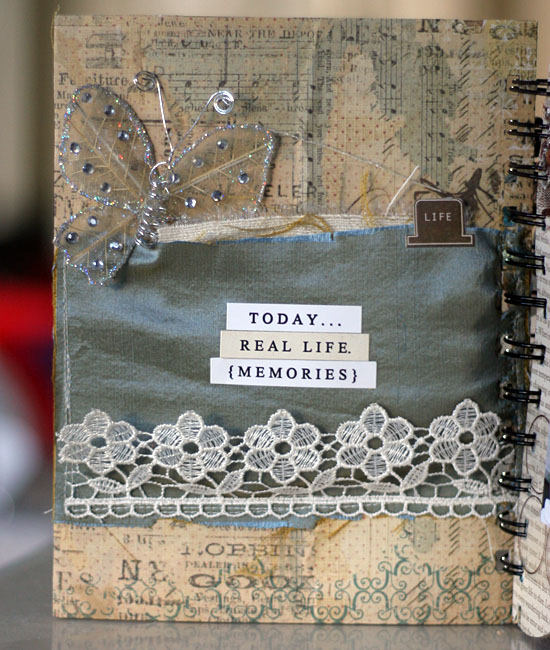 Monday: No big theme for Monday, just sentiments.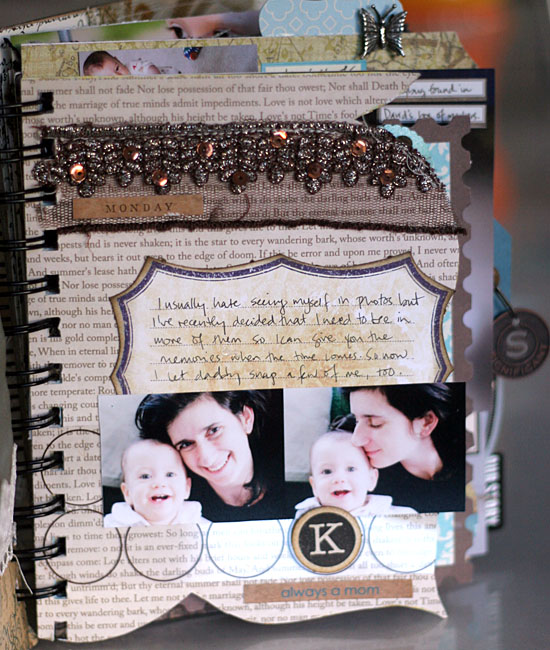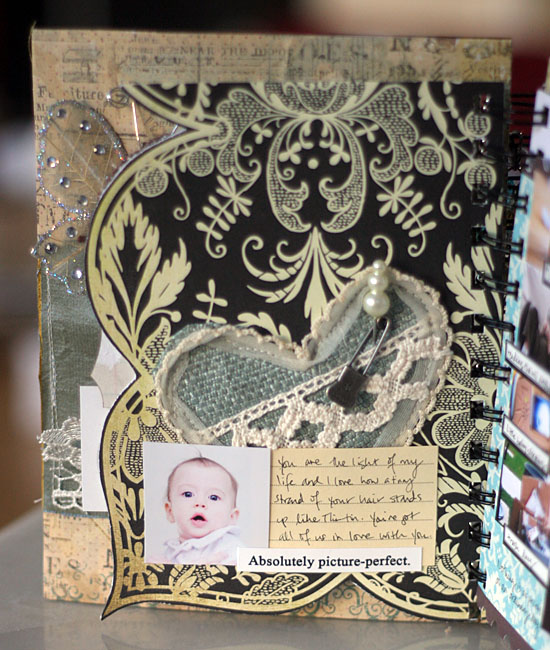 Tuesday: our routine, our walk, my grandmother, david's ladybug.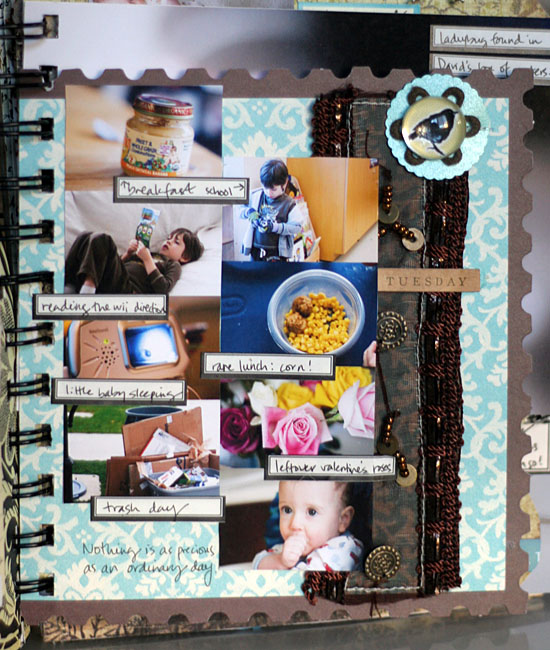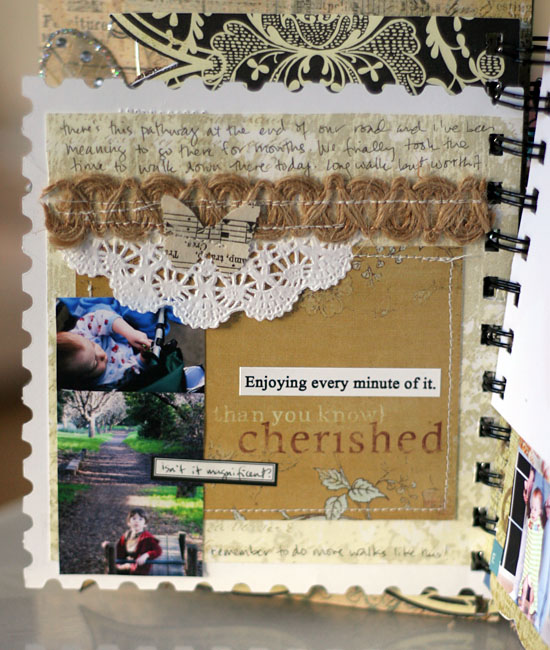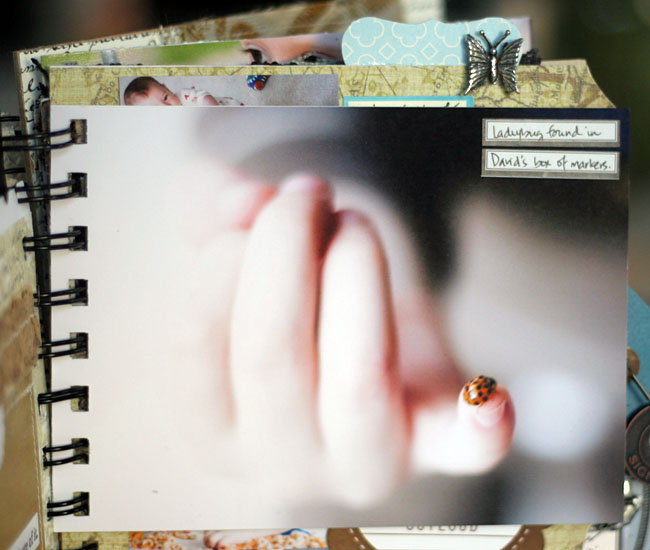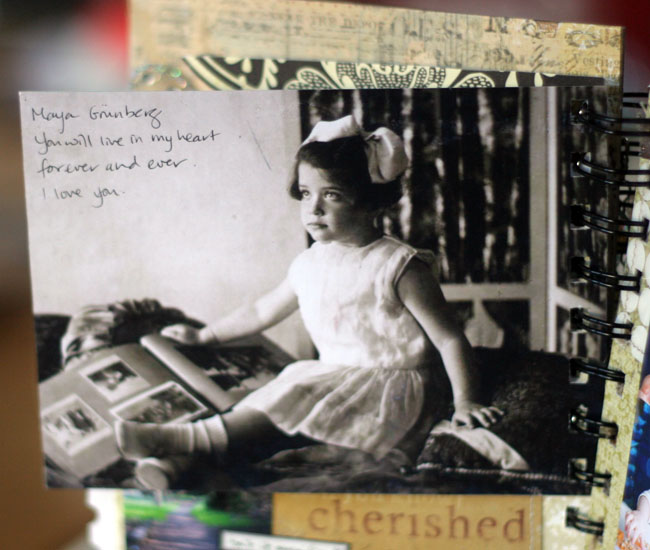 Wednesday: Nathaniel's recent milestones, kids playing, headshots of each boy.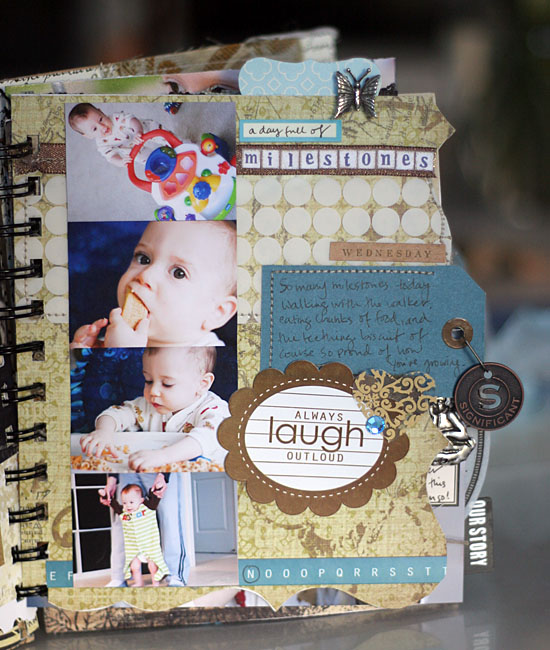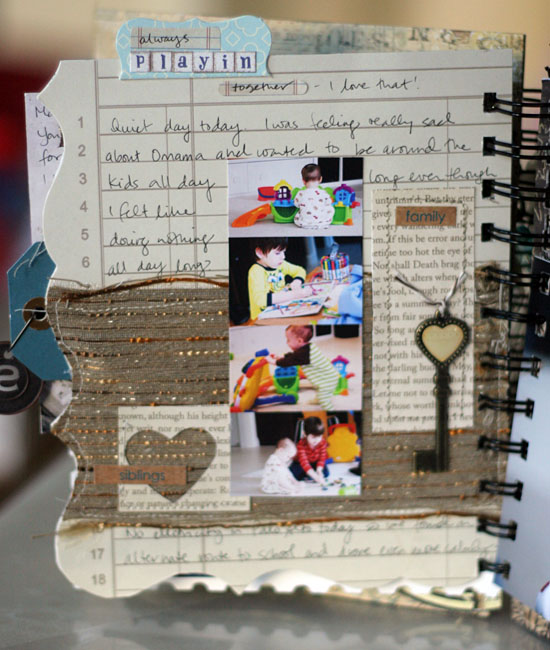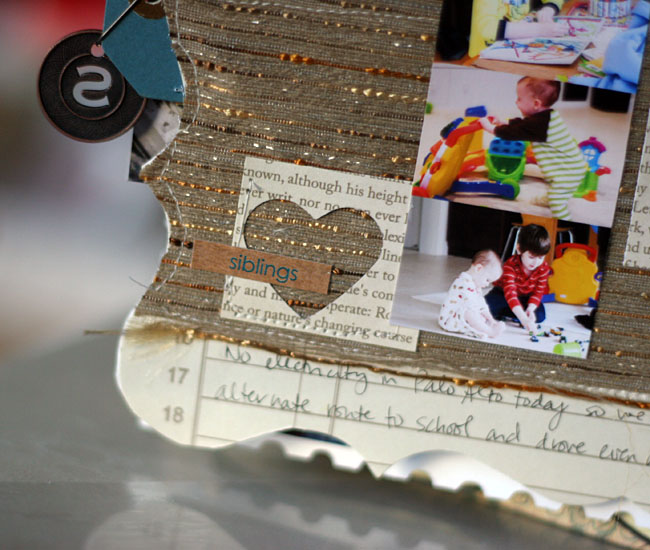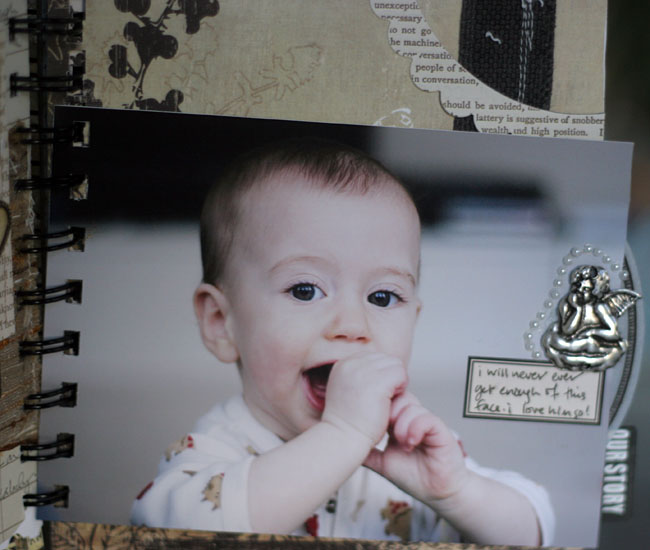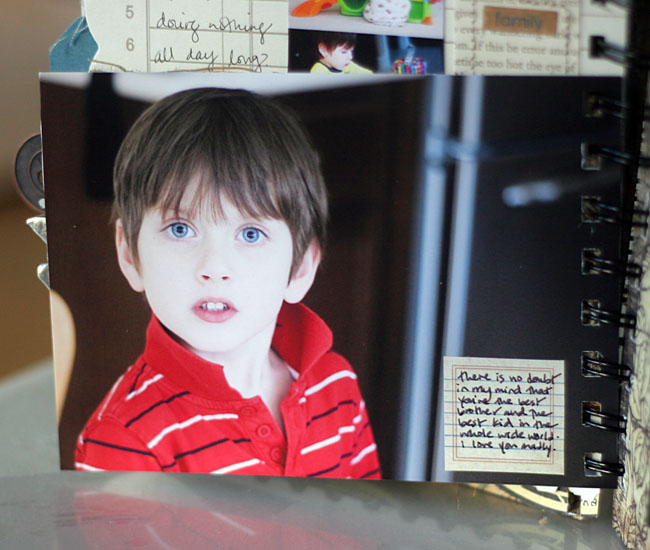 Thursday: David's 100 day celebration at school, goings on around the house – nathaniel playing, david coloring and watching pink panther, me embroidering and the cleaning lady.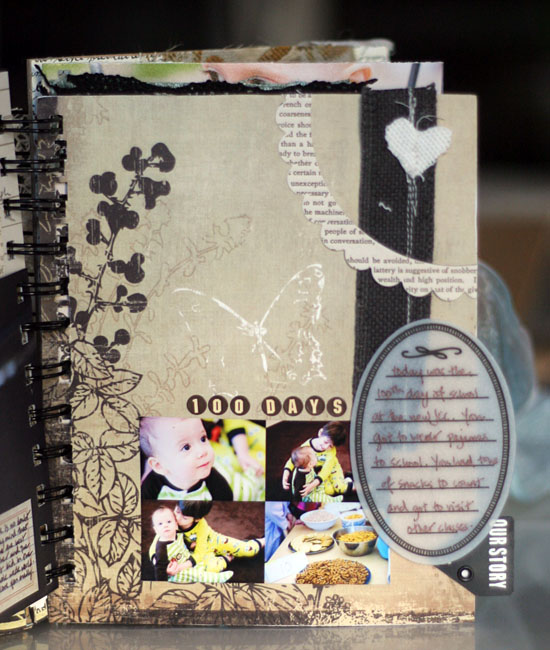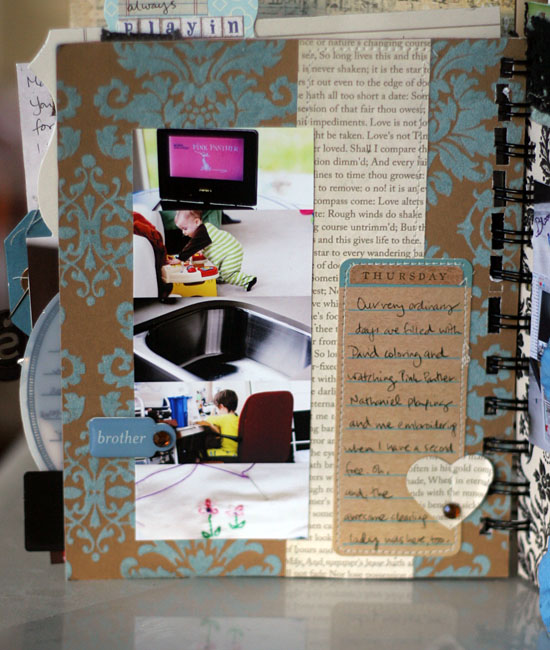 Friday: chat with mom, more embroidering, david highlighting, my kids together, our trip to the park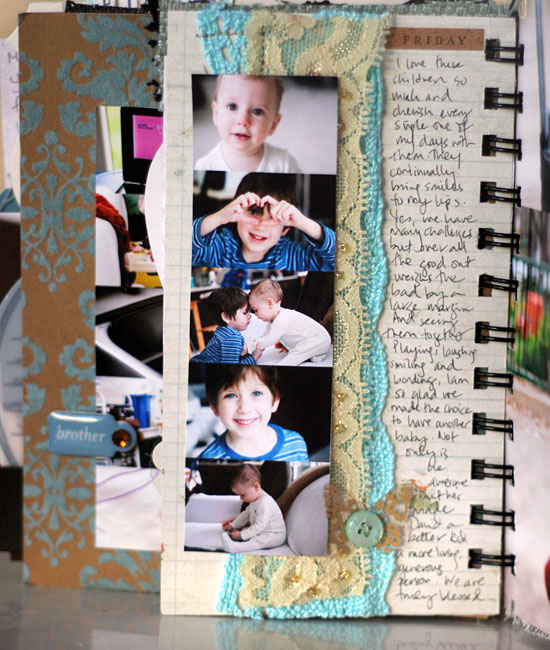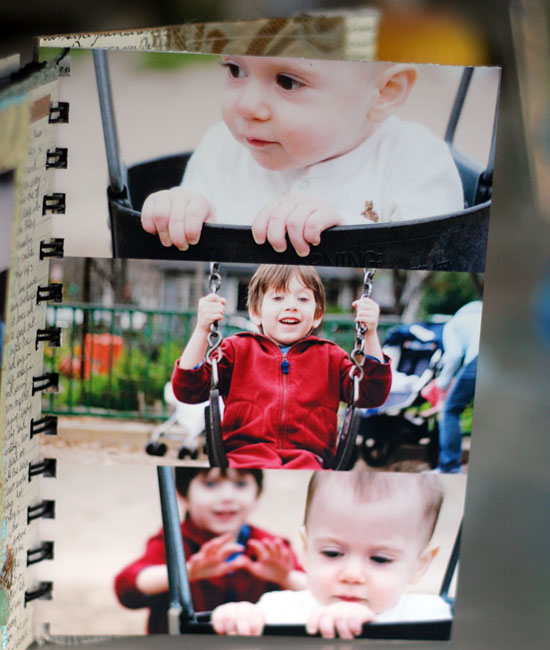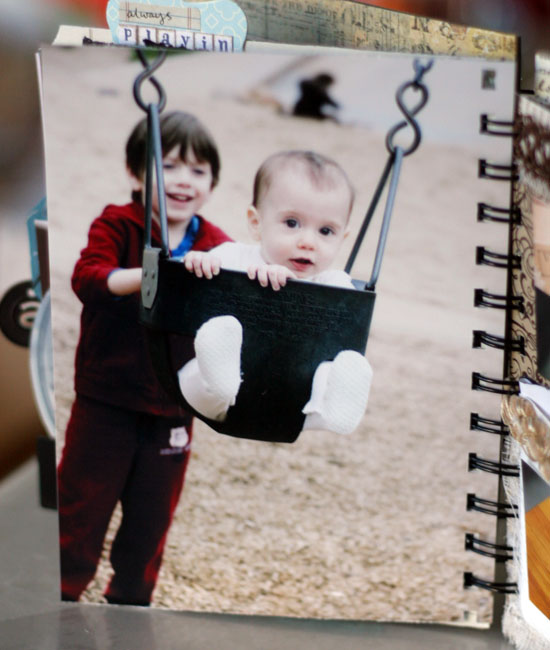 Saturday: David and I did crafts, the directions for the craft are in the pouch, time with Daddy, haircut, Wii, and then a photo of Jake with Nathaniel and one of me with the boys.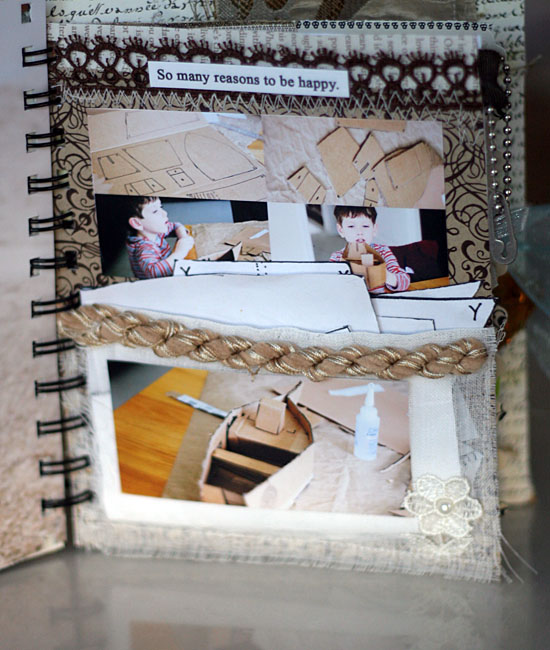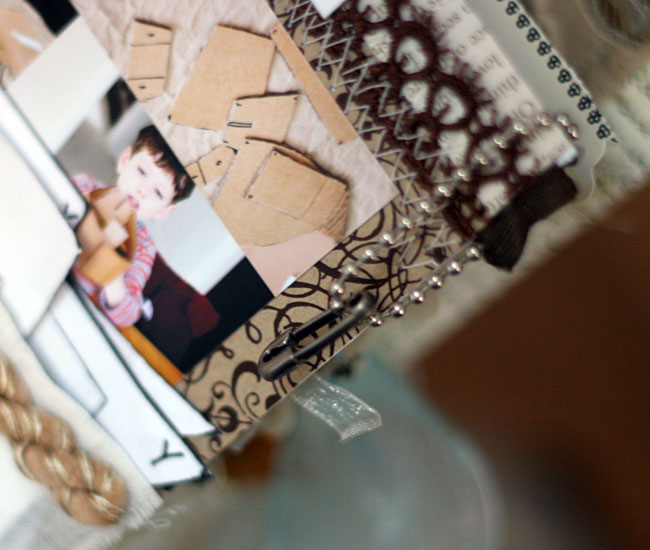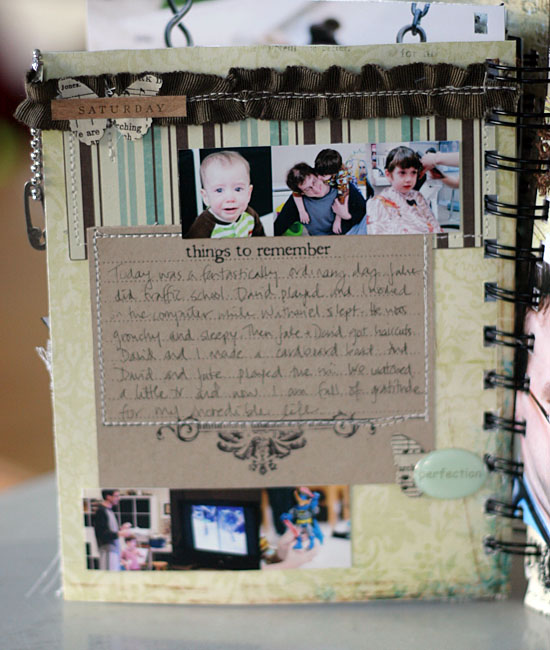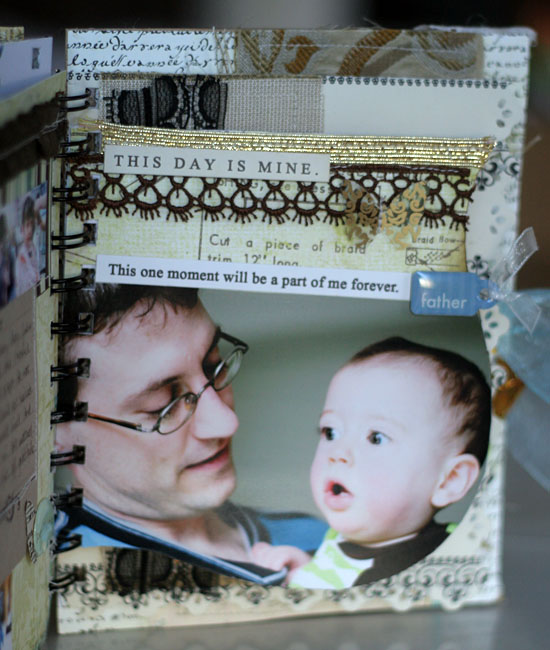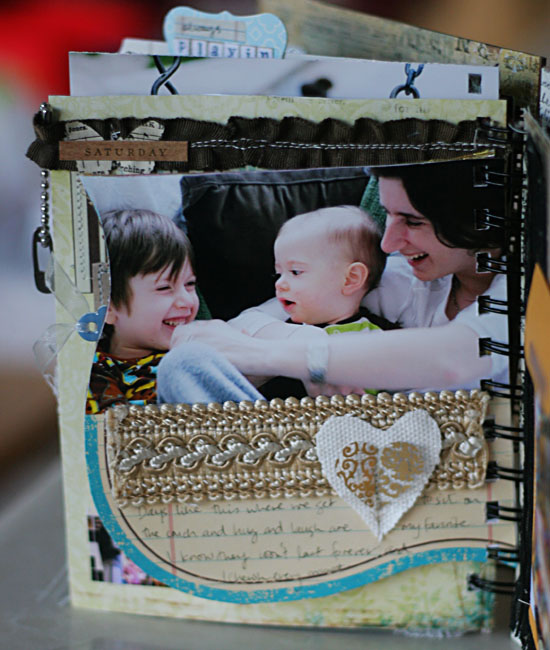 Sunday: a trip to the craft store for beads (receipt in the little envelope) David playing with them, and Nathaniel playing, too.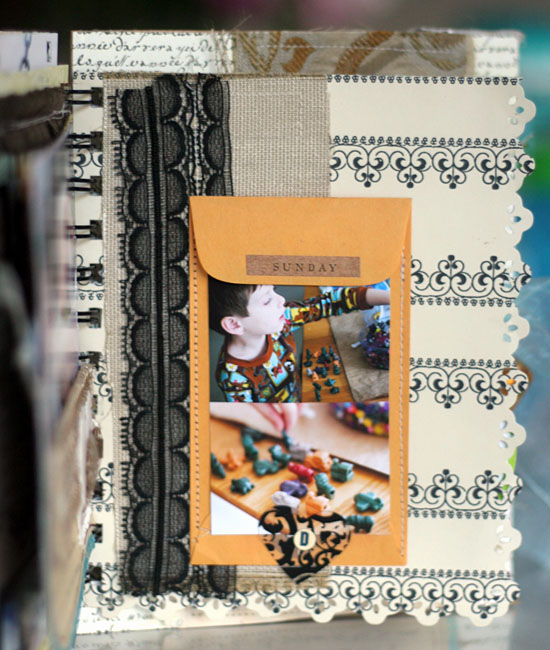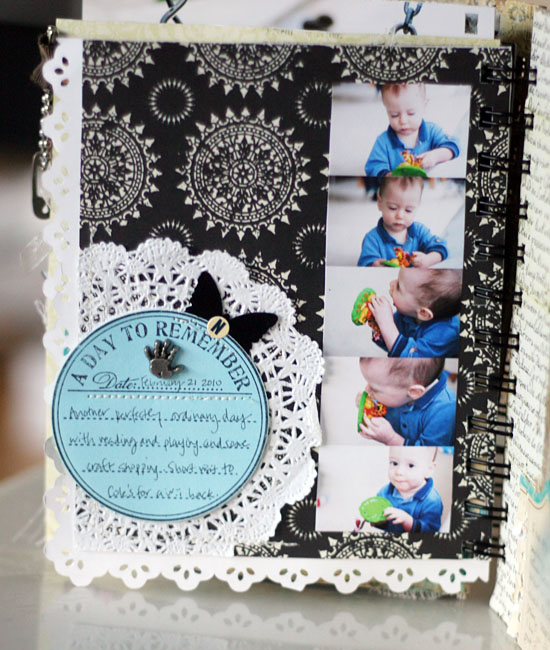 Back cover inside: sorry for the blur. Just a recap of how much I cherished doing this project.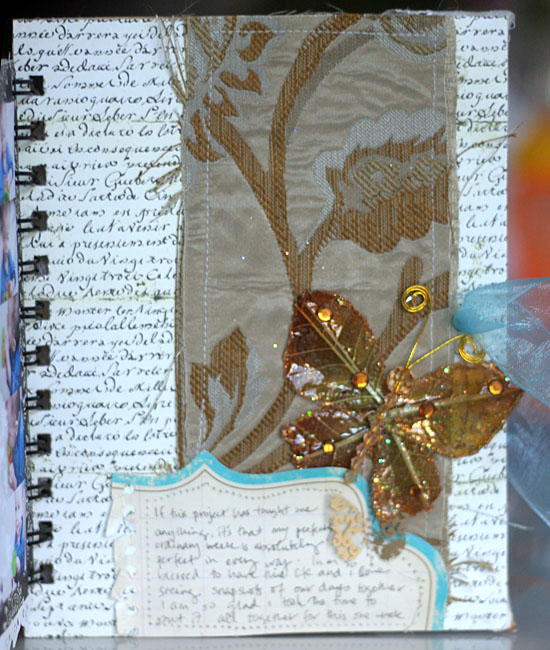 And finally the back cover: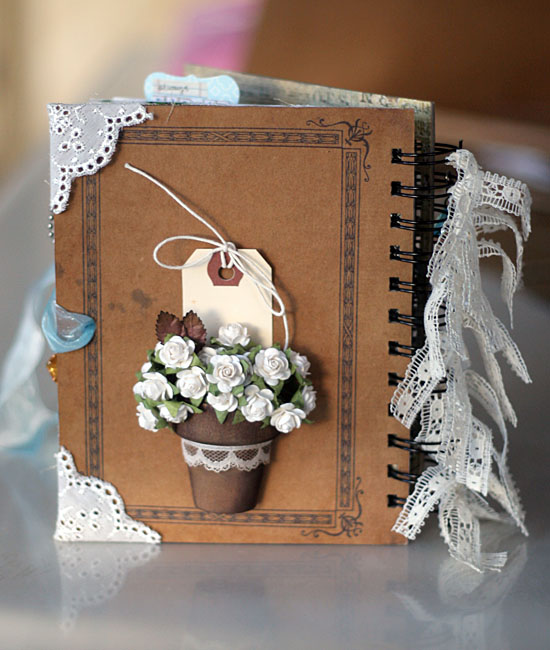 I HIGHLY recommend doing this. Loved every minute of it.