Gratitude journal was a new project for 2013. I wasn't sure where it was going to go but I loved the idea of writing my and David's gratitudes daily and I knew it would give me an opportunity to do regular art. Of all my projects for 2013, it was probably the one that felt the easiest and least burdensome even thought I did it daily.
Even though I can't say I was a huge fan of the actual journal I used, I loved the variety and freedom this format gave me. The watercolor one I used for The Weeklong Journal project was much more fun, paper-wise. I think I am just a fan of watercolor paper. I find it more versatile and I feel it makes the colors much more vibrant.
Putting the paper aside, I loved this project. I loved the freedom it gave me, I loved writing down my gratitudes, and having them all in a book. I loved all the color and joyful pages.
Here are some of my favorite pages: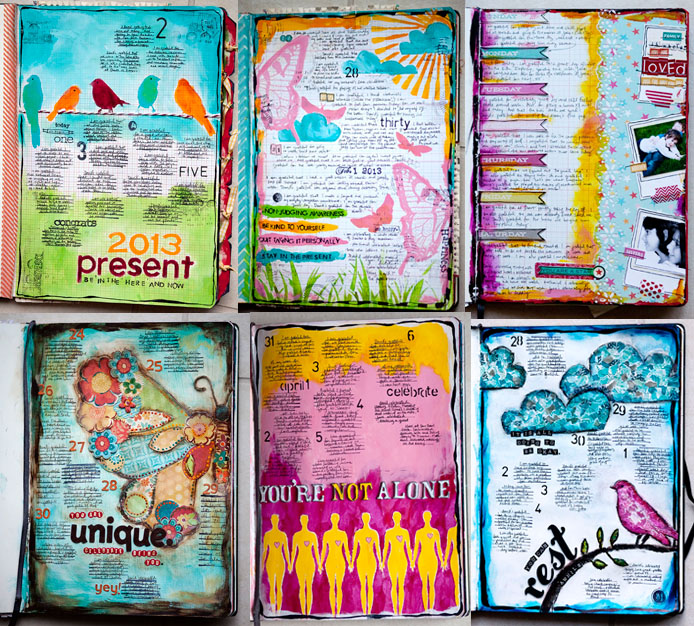 as you can see i have more than a few: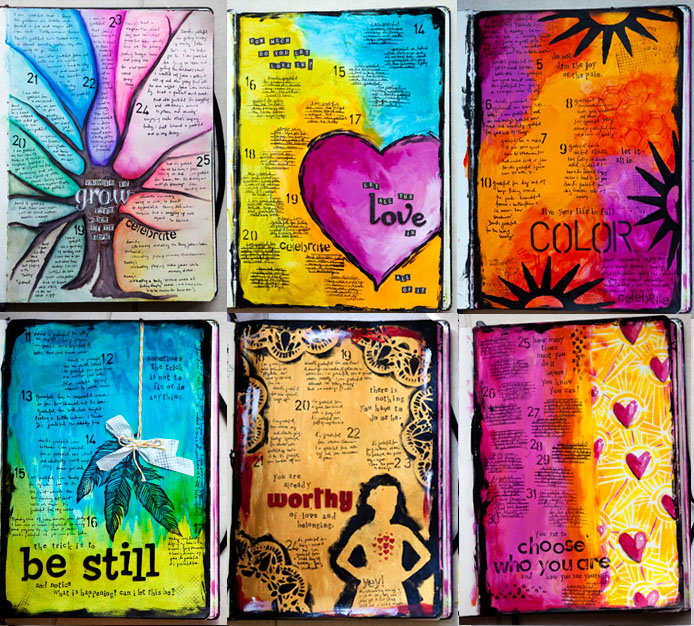 which is a good indication that this project was a success joy-wise!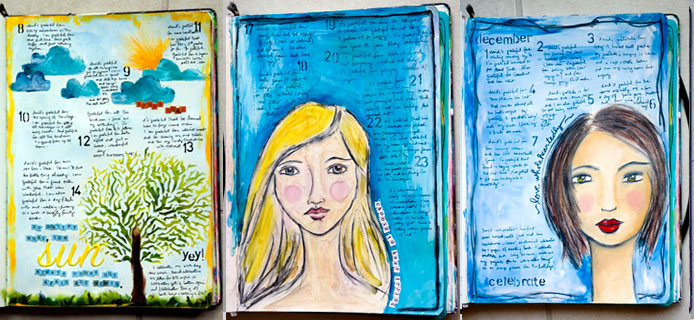 As we approach 2014, I decided to take a break on this, however. I might bring it back for 2015 but I like being able to vary things around and I needed something different. Having said that, I believe the daily gratitude practice is too valuable to give up so I think I will make it a part of my Savor Project for next year.