for this week, i started with very little. just a bunch of color and pattern: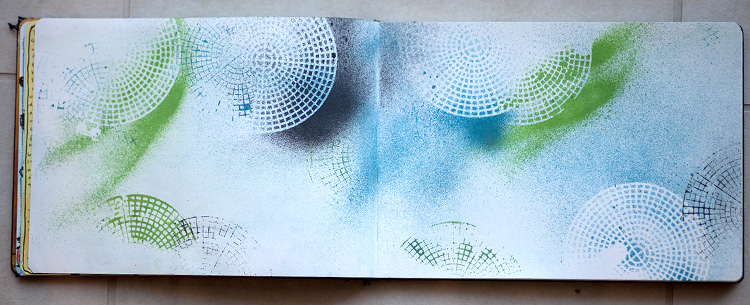 And I added slowly little bits here and there but it still stayed pretty chaotic with no central image.
here is the left: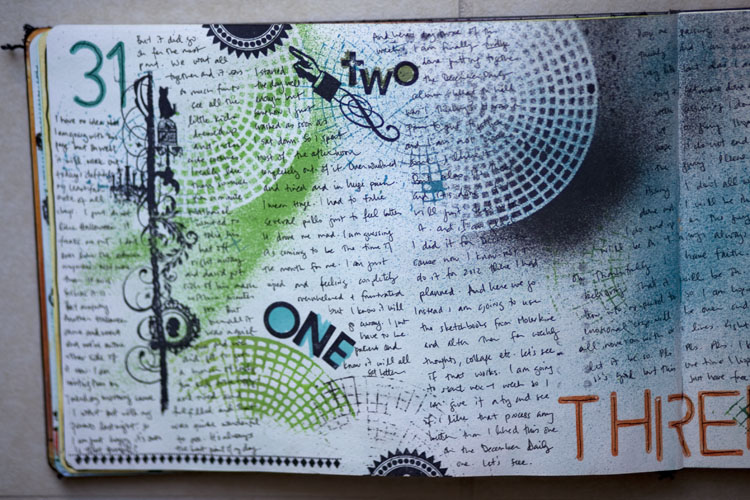 here is the right: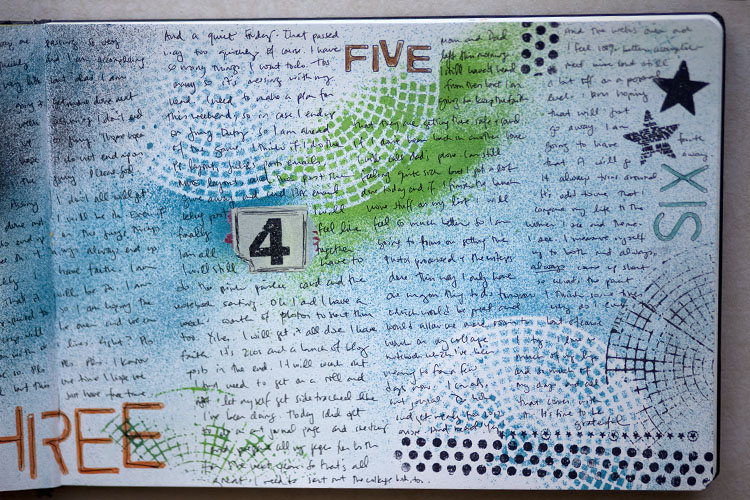 And here's the filled page:

It ended up pretty simple, too.
I decided this would be the end of the weeklong project for now. I am doing something a little different for 2012 and I wanted to get an early start on it to test it. So that's my project for November and then December means December Daily so I need the creative time for that project. I've loved this project and might bring it back later. Let's see.
---
Weekly Art Journal is a weekly project for 2011. You can read more about it here. And you can find out more about the weeklong daily journaling here.