For day four, I wanted to capture the Advent calendars. I like the idea of having something small to look forward to each day in December. This is how I feel about my December Daily so I like capturing the boys' calendars and little lego adventures.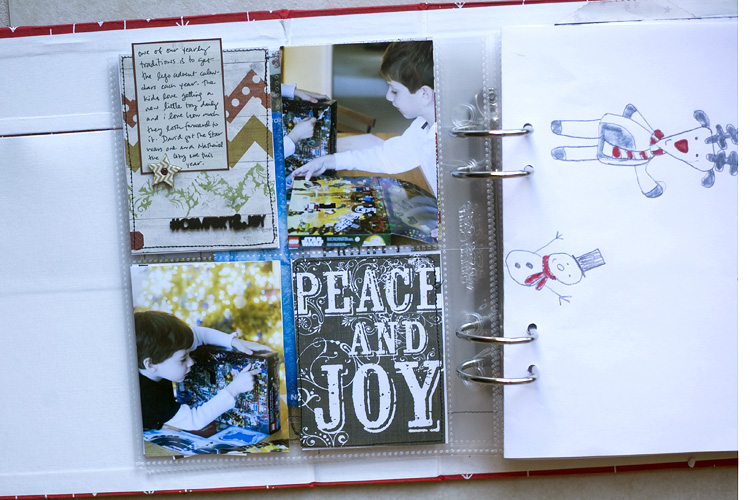 David decided to do some sketching in the morning, too so I asked him if I could have his paper when he's done.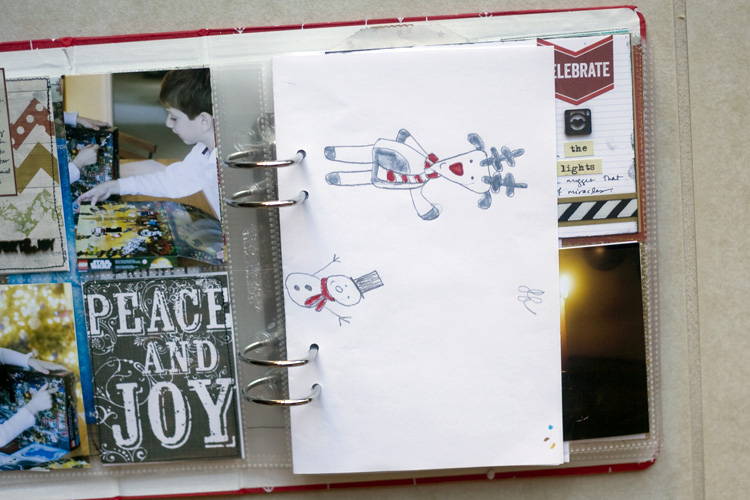 and I made sure he signed and dated it.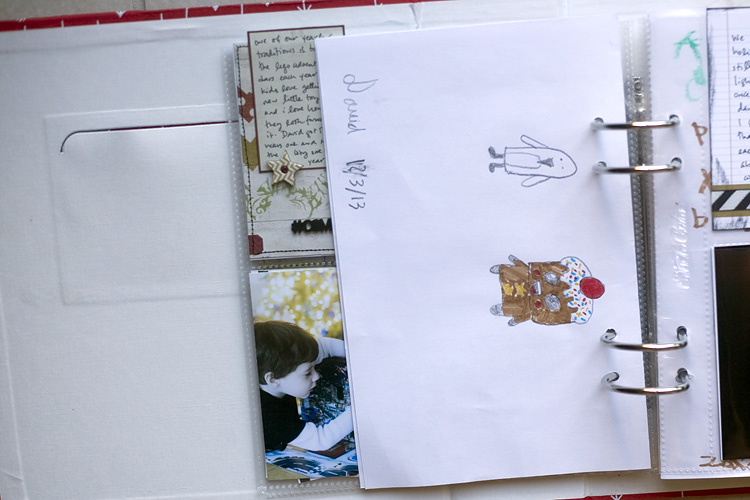 I love having these pieces of their life right now in my book year after year.
there we go. That's day four. See you tomorrow.