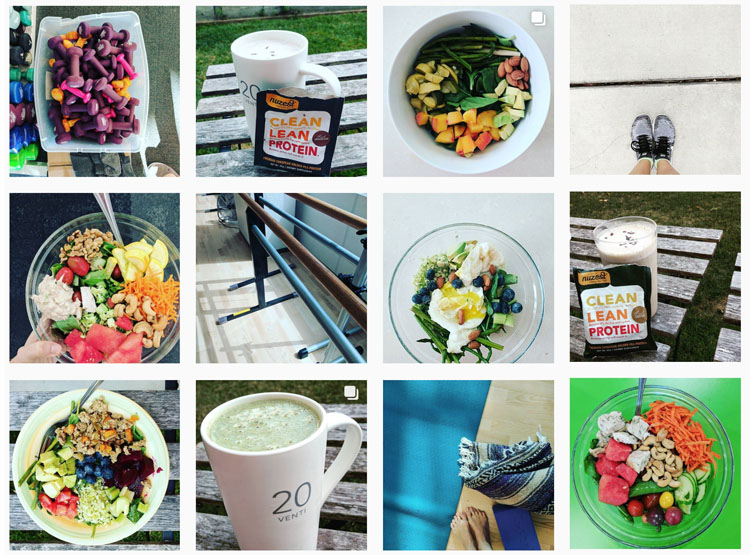 Mind:
I read: I've still been conscientious about what I'm reading. Also spending very little time on facebook or any online anything to be honest.
I learned: just started Stephanie's Map Maker class but haven't done any of the homework yet. Did finish OLW for July.
I watched: Jake and I watched a few more episodes of The Billions and started a few movies but didn't really finish any.
Body:
Exercise: Woohooo, another week of exercising daily!! Here's what I did:

Monday:Body Pump
Tuesday: Vinyasa Yoga
Wednesday: gBarre and Release work in Mat Pilates
Thursday: gBarre
Friday: Body Pump Express and Mat Pilates
Saturday: 5K Walk
Sunday: 3mile Walk (this is usually my rest day)

Food: Still doing great here, I 've been trying to make sure to mix things up so i can built a variety of food.

Veggies: Zucchini, squash, asparagus, beets, celery, cucumbers, broccoli rice and spinach.
Protein: Tuna, chicken breasts, ground turkey, ground turkey, chicken sausage.
I finally found chocolate, vanilla, cofffee and strawberry powder I like. So now I have a lot more variety. Here's the vanilla one. and here are the others.
I tried avocado this week which I've historically hated. But I've grown to like them in the last week. woohoo!
I am still not hungry between meals. Often I am not even hungry for dinner.
No coffee for three weeks now. Not craving it.

All the others: I've been flossing nightly, taking my vitamin C, and putting cream on. I will try for some face things next week. I've also done some work on my feet:
Soul:
I rested: Still sleeping like a baby. 10pm to 6am daily, including weekends. Wearing and loving earplugs. Not drinking water 2 hours before bed helps me sleep through the night. I am so grateful for the sleep!
I connected: Connected with several friends this week.
I journaled: I even journaled this week! A bunch on my own and a bunch for OLW!
I made art: maybe more craft than art, but did it for my OLW.
So grateful for my progress, still and hoping it sticks.
---
Nourish Me Week 2017 is a year-long project for 2017. You can read more about my projects for 2017 here.