Day Five is all about my trip back home. Our last night in Zurich, going out with friends and then walking around town a bit and then a few shots out of the airplane.
the before photo: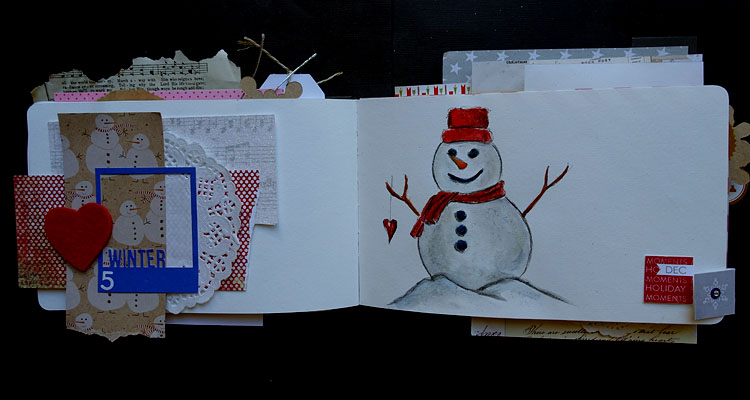 and here's the page after all the photos and words: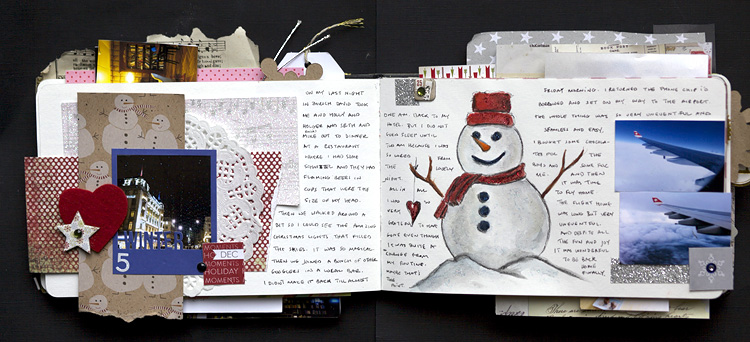 this is the left side: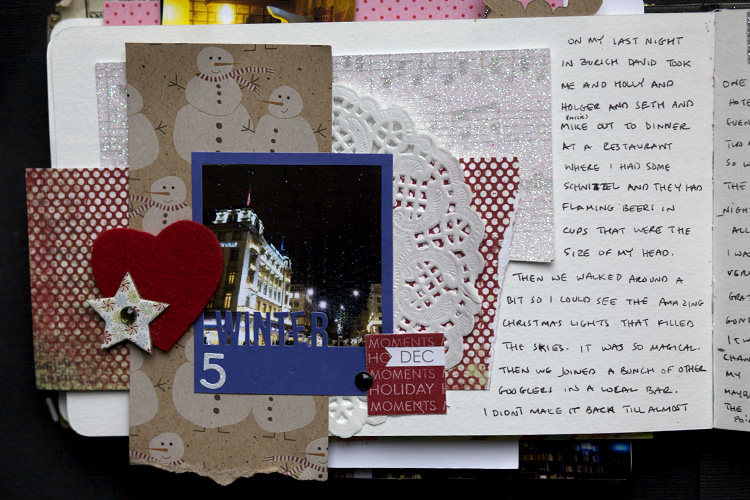 and the right side: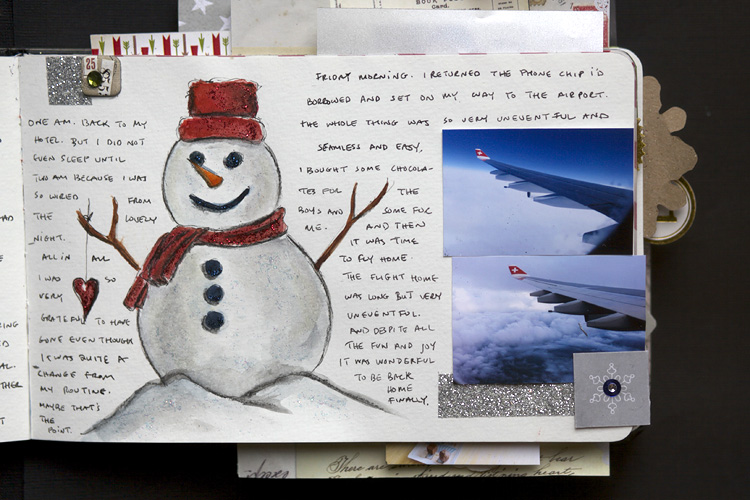 and that's day five.