This project started with the goal of getting in the photos more. I wrote a long post on shutter sisters about how I want to be in our family photos more often (full post here which got me thinking about how I can do that on a regular basis.
If I learned one lesson last year, it's that things happen when they're put on a schedule. A frequently recurring schedule.
I've been a huge fan of Tara Whitney's Six people Twelve Times project.
And then there was this layout I made for Big Picture Classes last summer: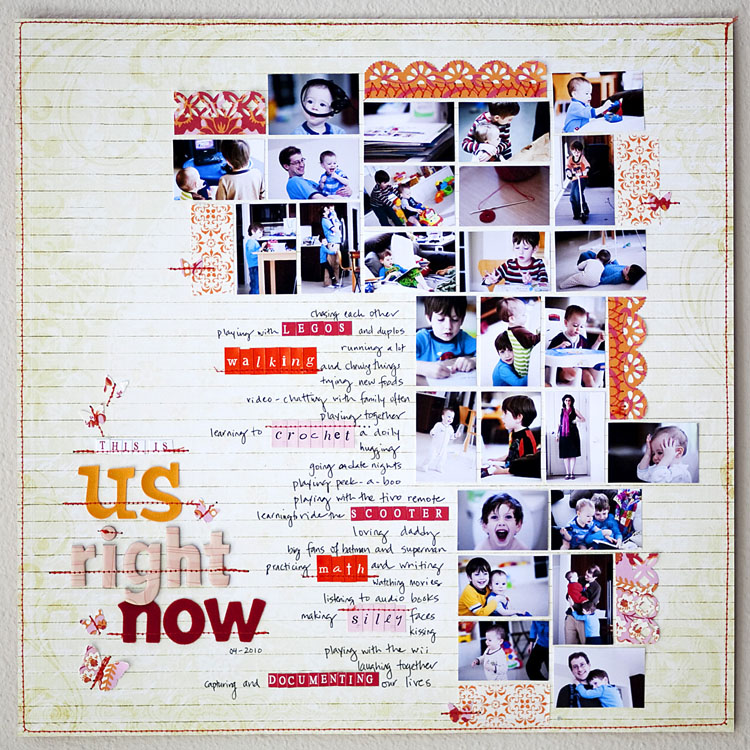 I decided to combine all those ideas and make a commitment this year to take weekly photos of all four of us.
I'll be honest that this is the project I'm most worried about. Because this one requires commitment from my whole family and it means I have to use my tripod and self-timer more often. But I am blessed by the most amazing and kind family so I am going to take a leap of faith and I am going to assume it's going to work. It might end up in the same spot in the house each week but I am ok with that. The idea is just to have photos of all of us together. It doesn't have to be super-exotic or creative. We can try that for 2012, for this year I just want to start the habit of getting photos of all of us.
So I take the leap.
I spent a long time trying to figure out the format for this project. I thought of using the template I did for Weekly Gratitude last year but I wanted the photo to be bigger. I wanted a full 4×6 photo of us each week. So instead of going with a 4×6 album, I decided to go with a 2-up. Much to my delight, the colorful albums I love at Target also come in a 2-up format so I came up with this template: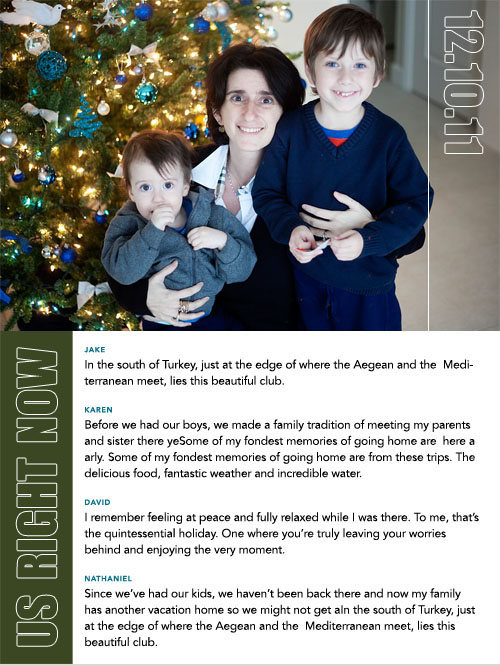 Just in case any of you are interested in doing something similar or using the template for yourself, here it is: download me.
It's two 4×6 photos. The top one is just a photo of us with the date on it. The bottom one lists each of our names and gives me space to put a sentence or two about each of us from that week. (Things like thoughts, mood, current obsessions, etc.)
I will then print them out and put them in this album:
and there will be a page for each week.
So here's to crossing our fingers that this project comes to life. I will really really love to have this one at the end of 2011.