Ordinarily I'd post one download a month but I've already posted these at Write.Click.Scrapbook so I wanted to make sure if you read my blog and not there you still can get them all so here's the second download for this week. These are labels for writing your priorities or anything else you might like labels for – and a list for you to write them down and put it somewhere where you can see daily: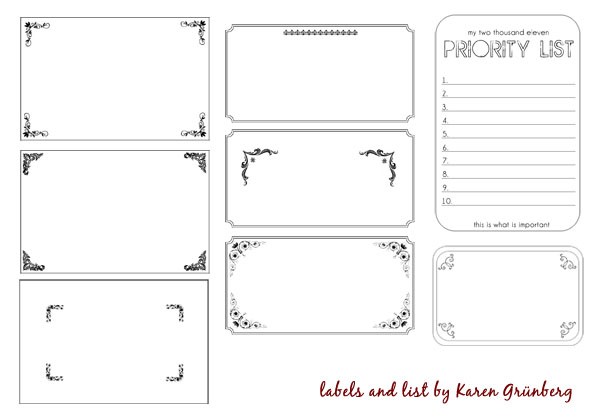 You can download it by clicking here.
and here's a simple weekly schedule I made in case you have a schedule you adhere to like I do here on my blog: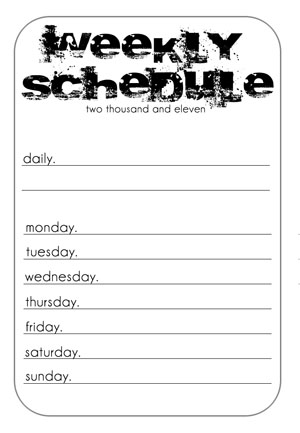 You can download it by clicking here.
I hope you enjoy them! You are welcome to play with these as much as you want and use them anywhere you'd like. You are NOT allowed to sell them ever. You don't have to but I'd appreciate a link back if you do use them.
These were originally posted at writeclickscrapbook.com