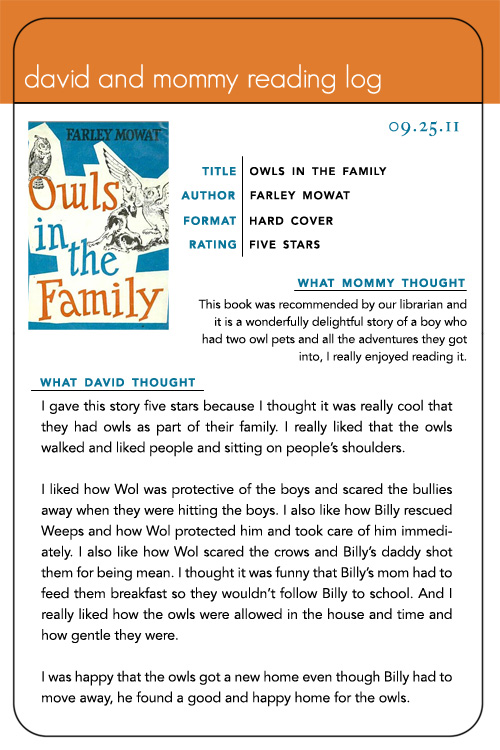 David says:
I gave this story five stars because I thought it was really cool that they had owls as part of their family. I really liked that the owls walked and liked people and sitting on people's shoulders.
I liked how Wol was protective of the boys and scared the bullies away when they were hitting the boys. I also like how Billy rescued Weeps and how Wol protected him and took care of him immediately. I also like how Wol scared the crows and Billy's daddy shot them for being mean. I thought it was funny that Billy's mom had to feed them breakfast so they wouldn't follow Billy to school. And I really liked how the owls were allowed in the house and time and how gentle they were.
I was happy that the owls got a new home even though Billy had to move away, he found a good and happy home for the owls.
---
Reading a book a week with my six-year-old son David is a weekly project for 2011. You can read more about it here.