And here we are for day seven.
Today was two small stories.
The first was about a photo I saw in the Anthropologie catalog that made me instantly want to go to the store and buy the dress. Since I hate shopping and never ever feel such an instinct, I listened to it. And since the store here had it in stock, I took it as a sign. And then the XS fit me perfectly and I was just suddenly proud of all the hard work I've done in the last year. I felt deeply grateful. I had spent all day chasing after a lost package so this was just the perfect way to end my crappy day.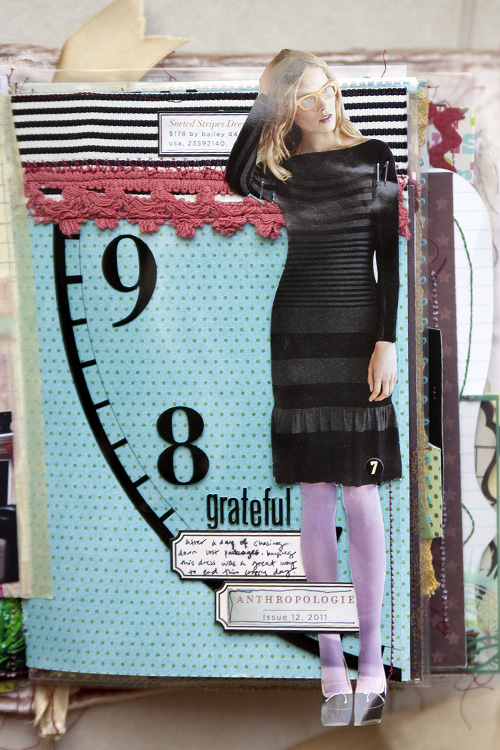 The second page is about how Nathaniel visited the fire station yesterday. He went with his class so I didn't have any photos but when we got home he put on the gift form the fire station and we took some photos. A little journaling and we were done.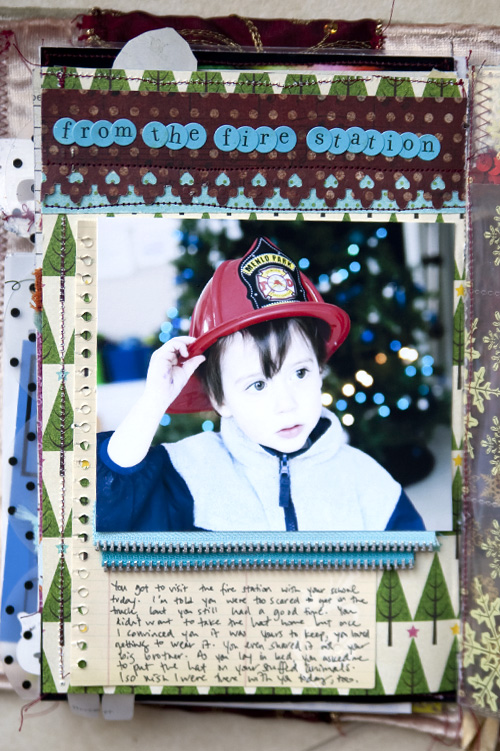 And that's it for day seven. I love the variety of stories in one little book.