And here's the spread for week five. Tried to keep it simple this week, too: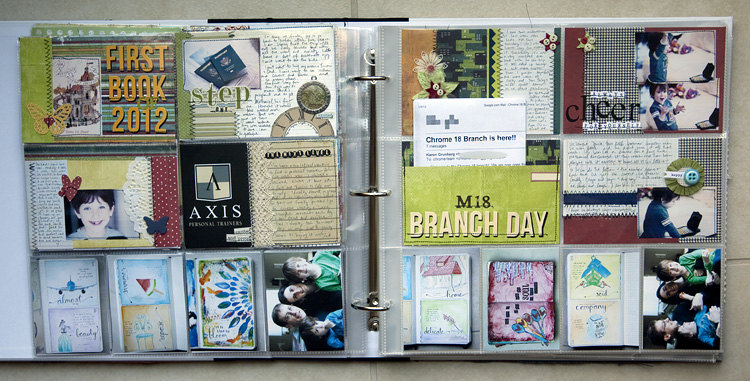 so here's the left side: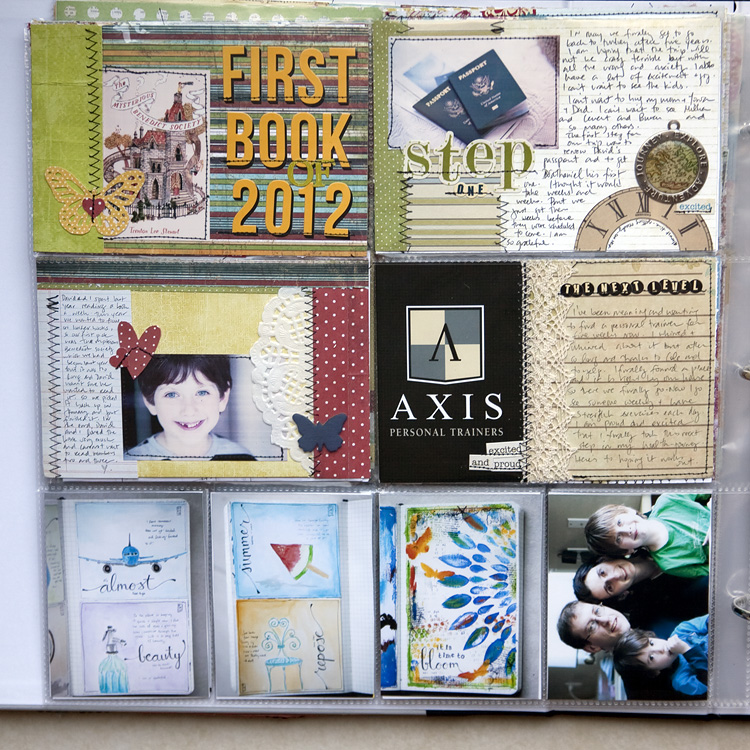 three stories on this page. The first is David and I finally finishing our first book of 2012. The Mysterious Benedict Society. Nathaniel and David's new passports in preparation for our trip in the summer, and my new personal trainer journey.
And here's the right side: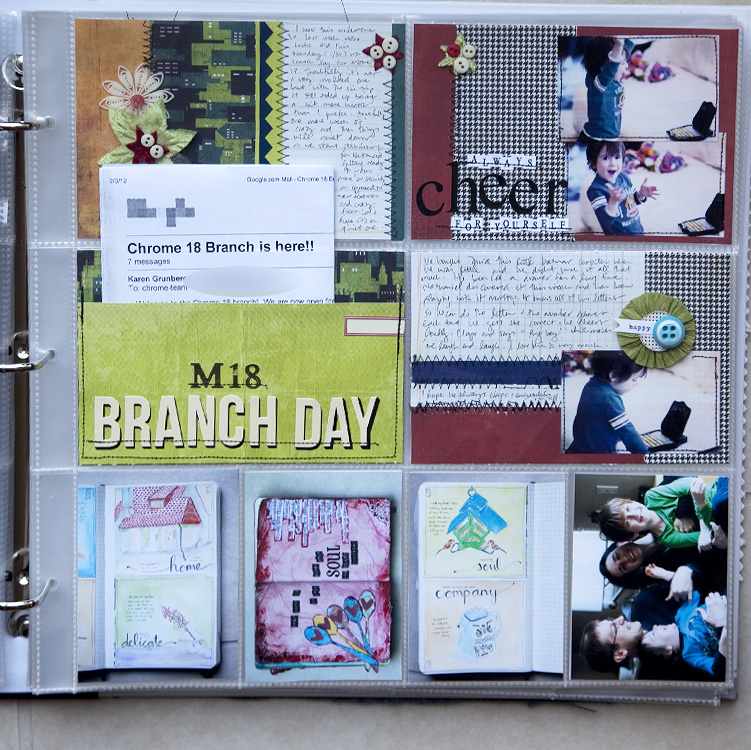 I rarely talk about work here but the first week of February was branch day and I am responsible for this new branch so I thought it would be great to look back and remember. I printed out the email I sent to the team and tugged it into a little pocket I sewed up. And the last story is Nathaniel and the batman computer and how he cheers every time he gets the answer right.
As usual, the bottom has my art and our weekly family photo along the bottom. I put an extra one from tickle time this time.
So there we go. That's week five. So far, so good. Loving getting to savor these memories again and again.
Happy Savoring.
---
The Savor Project was supposed to be a weekly project for 2012. You can read about my setup here.