Here's this week's card: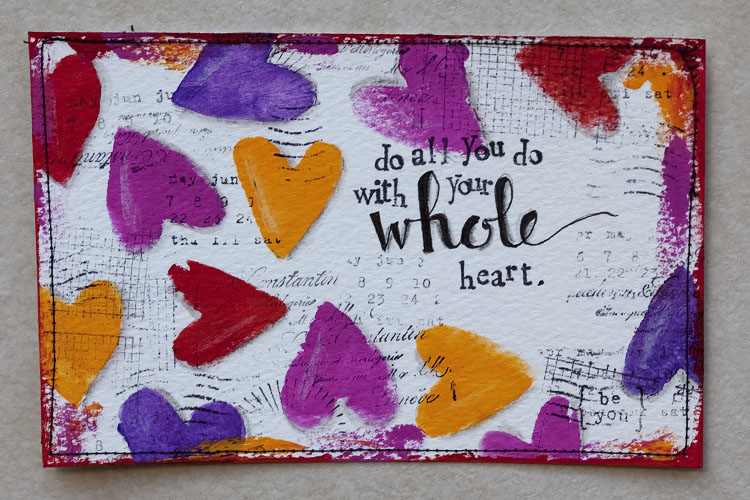 It says: do all you do with your whole heart.
This card uses a template from The Crafter's Workshop (as well as a few others.) and acrylic paint.
---
Gratitude PostCards is a weekly project for 2013. You can see a detailed post on my goal and the postcards I use here.