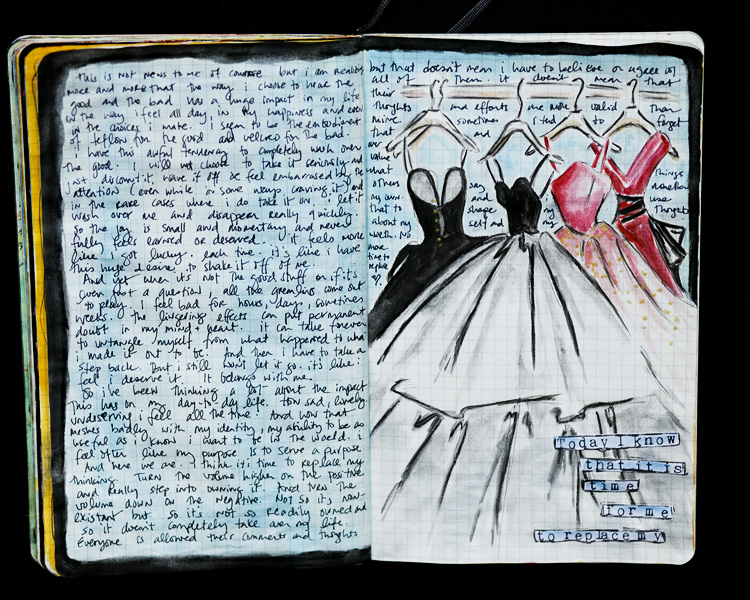 This week's inspiration comes from this pin. I am still obsessed with figure sketching and I loved this one.
I drew the dresses in pencil then drew again with 0.005 micron and used the watercolors. The background is also watercolors. I also added some gold mica powder. You can see better in this other view.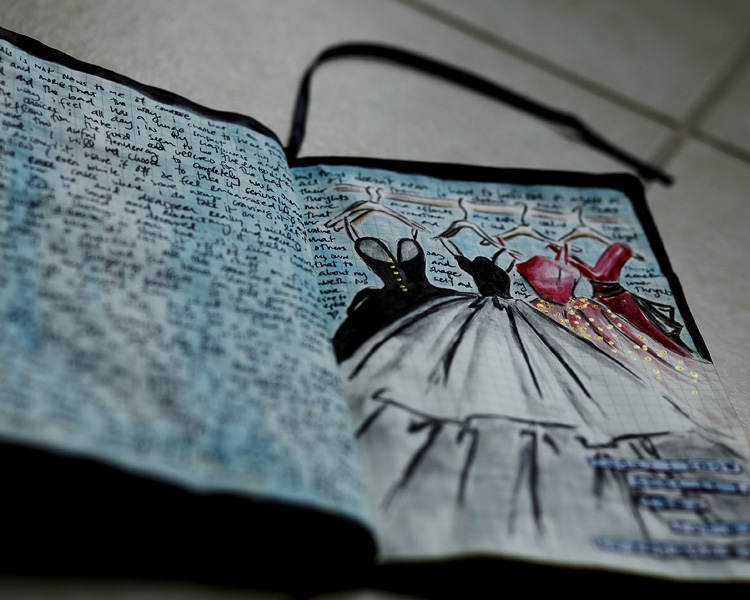 prompt says: today i know that it is time for me to replace my
I wrote about good and bad news and how i listen for the bad and how i want to replace this point of view.
---
Today I Know is a project for 2014. You can read more about it here.