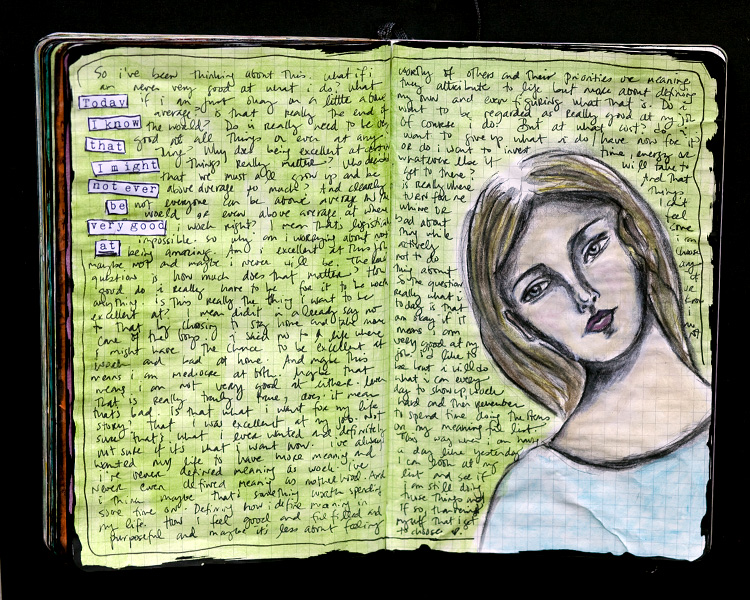 This week's art just showed up from my brain. It's not perfect and I wish I could draw better faces, but alas I am improving little by little. Ever so slowly. This page is done with all watercolors and the Stabilo All pencil.
prompt says: today i know that i might not ever be good at
I wrote about worrying about being good at what i do.
---
Today I Know is a project for 2014. You can read more about it here.